we are the sign, we are the wonder
108.93.10.156Posted On September 24, 2016 at 5:11 PM by
anastasia romanova
Anastasia Romanova
This, as all things, had not been a decision the young Russian had come upon lightly or without some rather intimidating measure of internal squabble. She had toiled with the details of how she might ask of Alexander what she required of him, what she hoped he might do for her if for no other reason than the bound they shared with one another. It was a quandary that had come dutifully in the wake of her having acquired the remarkable and easily-recognizable box, an epic venture that had taken well over a decade to know completion, punctuated with far more disappointment and dispair than Anastasia could have ever rightly anticipated. And so it would stand to reason well enough, even with Alexander being yet unaware of her toils for this particular bauble, that he would meet her request with resistance she finds she is quite unsurprised by.

But expected though it had been, when her maker's resistance does come, it is as the initial blow of a battering ram to the would-be fortified door of Anastasia's resolve. Heritage and training had built this young woman into a titanium monilith not to be easily shaken by any force known to man... save for the words, the touch, of the sole individual she held upon the highest of pedestals. Far above all others was Alexander. And so she meets his words with the insistent and curt shaking of her head, the words that leave her far more steely in their delivery than the conviction that lay behind them. "I am reminded well enough. History reminds us of what is lost every day, Alex." The Duchess softens then, meeting the glances of her savior dutifully, a plea that needs not the words to follow glistening in the sage depths of her upturned eyes. "You will keep it safe for me, yes?" She shifts again to press the jeweled bauble into his outstretched hand, sealing this transfer with the soft yet doubtlessly firm embrace of her own.

Anastasia retreats a step and it is as if the removal of the box has transformed her, for back to the stoic, elegant royal is she. She had always been willful, even as a young girl, and not even the corrosion of a passing century had been sufficient to rub the regal gloss from her. Seeking to deter any further refusal on the part of her maker, Anastasia casts her eyes to the miscelleanous trinkets that don the walls of his office, a look of utter whimsy flashing there. "So tell me... what has brought you here? What about this little town is so appealling that it has captured the attentions of Alexander the Great?"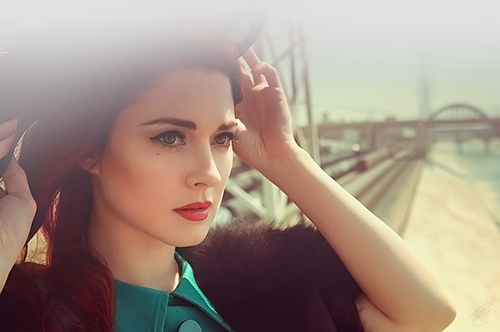 Replies

Post A Reply