then i'll give you what you like
72.168.176.244Posted On June 13, 2017 at 1:56 PM by Damon Marcello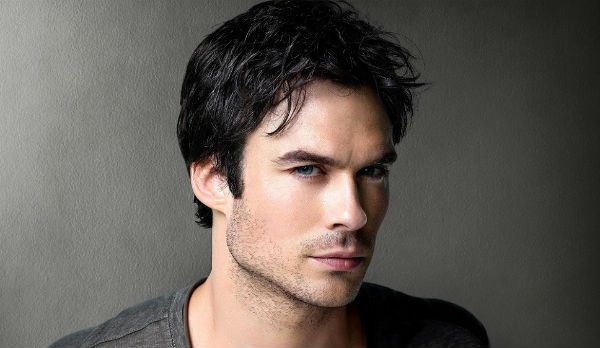 He didn't quite understand the look Arlo gave him when he held out the envelope of money. Did he think it was a trick or something? It's not like he expected him to pay him back or something. He didn't need the money anyway. At his question, he snorted and pushed it toward him again.

"If that'll make you take it and shut up about your human problems then yes, think of it as pity money."

The other vampire apparently had very bad luck with other covens based with how he seemed to recoil every time they were mentioned. It probably didn't do him any good since he tended to prey on vampires that probably had a coven to go back to since that's where you'd find bigger gatherings of vampires. He listened as Arlo insisted that nothing good came of covens and he smirked.

"Sounds like you just haven't found the right one yet. Wouldn't you like to have vampires at your beck and call any time you had a urge to feed? No more waiting outside of seedy establishments, having to be cautious about your next feeding because it could end up being your last? Having others to talk to, to learn from? You could actually have support at your back when you screw up and piss off the wrong person. I'm not a fan of big gatherings myself, don't get me wrong. But it has its perks."

He could tell Arlo was a tough seed to crack. He was so bitter toward the world and especially toward his own kind as if they had all wronged him in some way. Maybe he didn't ask to become what he was but there was no point in sulking about it. That wouldn't get him anywhere. He hoped that maybe sharing a little of his own life story would help the other to see that he wasn't the only one thrown into this life with no choice. There were others out there just as pissed off as he was. He nodded when Arlo said that he'd be pissed.

"I was. Still am, mostly. Sometimes my humanity tries to slip in and put me in a forgiving mood but then I think of his ugly face and I'm right back to hating him for what he did."

He chuckled, a dry bitter sound. He listened carefully though as Arlo explained that he was trying to accept what he was and that he was just different. It was okay if he didn't want to tell Damon how he got turned. For some, it was just one bad memory after another. As they drove further into the darker side of town, he could sense Arlo's tension building. The other vampire assured him that he didn't fear killing but he didn't feel the need to. Then he brought up a term Damon hadn't heard in years. Crusnik. He couldn't even remember at first where he'd heard the term but he remembered what it stood for. A vampire that feeds on other vampires. Pretty basic, really. There were even speculations that a crusnik was stronger than a regular vampire. He glanced at Arlo out of the corner of his eye, wondering how he could test the theory. Surely if he was stronger though, he would have been able to fight his hypnosis better in the alley. He grew thoughtful.

Finally he nodded.

"So you're like a cannibal to our kind. No wonder you don't like covens. You're an outsider by your very nature. Was your maker a crusnik too?"

He was trying to understand Arlo and his kind. He wondered if his maker was a crusnik and maybe that's how he became that instead of a regular vampire. Did it work like that or was it something much more mysterious? He would need to do some more research on it. He mentioned wiping their memory and could see the curiosity in Arlo's eyes. He'd have to show him a thing or two while they were out tonight. Then Arlo assured him that he had a venom that made it pleasurable for him to feed on others. He scowled and wrinkled his nose a little.

"Great, just what I needed, to picture my employee ENJOYING another guy sucking on his neck. He'll never live that down."

He smirked despite himself. He might do some mental torture on Lucas just for spite. He tended to be lazy sometimes, especially when that pretty human with the long legs was working. He didn't seem to know that he could make mummies out of vampires so at least he did learn something. He nodded in agreement when Arlo said it was disgusting.

"I've seen it happen on quite a few occasions, even had it happen to me before. It's not a pleasant experience at all, trust me."

He pulled up outside the strip club and when he glanced at Arlo, he saw something akin to excitement now in the younger vampire. He grinned as he got out of the car. A chuckle fell from his lips as Arlo came back to his side and told him to show him how he hunted. As they walked up to the bouncers, Damon met their gaze coolly and right as the guy walked forward to block Arlo.

"Whoa, whoa. Kid, you don't look old enough to leave your mamma's titty, let alone come in here...."

His voice trailed off though as he looked at Damon, his gaze suddenly distant and glass-like. Damon's voice was smooth as honey with a carefree smirk on his lips.

"He's more than old enough to come in and more than that, he's a VIP to this club so treat him like it. We'd like a special show put on just for our benefit. We are the most important people in your club tonight. Let the owner know so I can make an introduction. Drinks are on the house and girls...well, we want a good show."

The moment he released the bouncer's gaze, he straightened up as if waking from a good dream and instantly apologized.

"So sorry for the inconvenience, sir. Right this way. Marney, get them the VIP booth on the balcony! Let Mr. Ron know I need to see him immediately!"

He was all business now as he ushered them in with the other bouncer and hurried off to find the owner. Damon met Arlo's gaze with a raised brow as if to say "see? fun," right before he stepped into the club to follow the other bouncer to the sparkling glass table set up on a raised balcony for better viewing of the stage. Tonight was going to be a good night.


Replies

Post A Reply