and the sun also rises
101.191.89.165Posted On May 22, 2016 at 7:00 AM by Dorian Aragona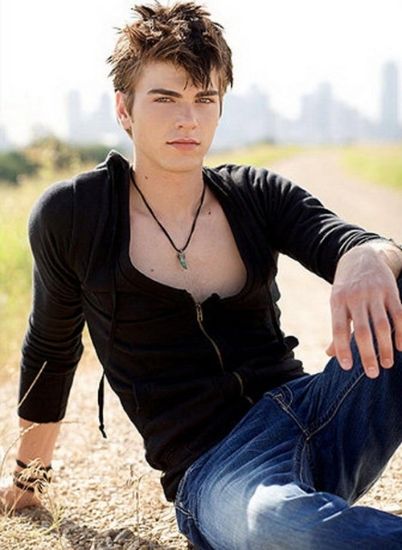 Sebastien, he has decided, is one of the most perfectly distracting creatures he has ever met and yet it is a positively glorious distraction all at once. One Dorian relishes in, from the teasing touch of his lips as he seeks to distract him from the utter conundrum that is jeans, to the playfully offered words that taint the accented timbre of his voice with an amusement and teasing jest that brings that smile to Dorian's lips all the same. A grin laced with an affection of sorts for the man beneath him. He desires him, desperately so- all of him and in every sense of the word. So many of the last few years have been filled with little more than nervous peasant girls, bashful servants or those bound by loyalty to his crown to provide him with whatever entertainment he craved for the night. Sebastian is none of these things, the vampires' utter confidence and assurance in his own movements, his distinct lack of shyness and willingness to simply enjoy what Dorian is sure is made to be enjoyed is distinctly attractive. It had been a long time, desperately long, since any being had commanded such desire from him, Dorian rather assured in this man he had found something of an equal between the sheets- and he relishes within it. Yet he still craves more of him, aches for that touch he has so far been denied by the vampire's well-practiced hands, his own moving backward and down now to grasp the man gently. If only to see if he might encourage more from him.

There is a certain pleasure to be taken in watching the vampires own reaction to his touch. Sebastian's lips parting and breath quickening in response to the skillful movement of his hand. Dorian is entirely content to afford his partner every bit of pleasure he remains assured the vampire can provide in return, one perhaps some of the vampire's previous partners had neglected to lay upon him and yet truly the fae delights in it, all of it. His teasing fingers however, at last, seem to have stirred the very reaction he desires from the vampire. Sebastian's fingers move to hook within his jeans, Dorian more than willing to be maneuvered as the other man desired. He allows himself to be pulled all to easily up the bed and face to face, shifting his hips in an effort to assist in the other man's determination to remove his loose jeans, Dorian glad to be rid of them. Before finally, finally, Sebastian affords him the touch he has been craving.

A groan of pleasure readily pulls itself from his lips, the fae responding in every way to Sebastian's hands, his own ceasing their endeavours if only to fully enjoy what is being offered to him- determined to return the favour afterwards, relinquishing control in its entirety to Sebastian for the first time tonight. For now his own hands lift upward, entangling themselves in the other man's hair, fingers running through those dark locks before he brings his lips firmly to Sebastian's own- his form as close to the other mans as he can bring it to be without interrupting the touch of his hands. Dorian so unashamedly stealing kiss after kiss once more. His own breathing has quickened considerably, his heart rate equally so, the vampire feeling near hot to his own touch. Dorian is entirely assured he will hardly last much longer within Sebastian's hands and yet he desperately seeks that release, the pleasurable peak to this union- praying truly the vampire would not deny it to him now. His lips part from his companion only long enough to find Sebastian's name uttered upon them, seeking, desperately, to encourage him further to finish what he'd started. His own head tilts slightly, lips pressing against the other man's jaw and just below along the soft, sensitive flesh of his neck and throat. The gesture sees his own neck exposed, teeth grazing against Sebastian's own skin, affording the vampire a subtle invitation- one Dorian has not forgotten. He is offering the vampire his blood, Dorian finding himself craving even that bite as Sebastian had said he would, another groan of pleasure resounding from within him and against the man's neck in a release of hot breath.

Dorian is decidedly determined to relish in everything Sebastian has to give.



Dorian
Replies