Like the surface of the sun
50.46.99.184Posted On June 05, 2016 at 11:03 PM by Kato Buhari
Kato Buhari

The many days and months Kato had spent on his own before coming to Sacrosanct had never seen the man with a need or want for money more than what could afford him just enough in the way of an outfit and food. He had been quite content to get most of his needs like shelter and the majority of his food from living in whatever forest was nearby. It wasn't until he had met a particular woman that his needs had…shifted. His nights lying beneath the stars had turned to the plush softness of sheets and the warmth of bare skin against his. While his days were still spent in very much the same way, roaming the forest or doing odd jobs around the city, the need for the monetary payment had become more important.

Edie had been quite contrite that he hadn't joined her to the Gala thrown by the vampire candidate for mayor. It was a truly political thing that Kato had no wish to partake in. He didn't care what went on within the city. His sole care was for the woman who uttered his name through soft giggles and during the throes of passion. Kato had hardly been one to wear clothes outside of what was necessary to work so it would have been quite the task to talk him into going to a black tie event for pack matters. However, Edie's subsequent pouting and sulking the days that followed had caused Kato to reevaluate of sorts. Although he may not be keen on going to any black tie event, Kato did wish to take Edie out somewhere decently nice. And nice, well, that took money of which he had very little of.

By this time Kato knew the layout of the forest like the back of his hand. He knew just what marvels it held along with what potential he had. The young African had carved out a section in the heart of the forest where he had cultivated his own garden of sorts from seeds he had brought from home. Originally he had only planned on using the plants for his own use but with that change in his circumstances he was willing to make an exception. He had heard of a witch that worked in the eastern part of town that would buy things from other supernaturals so figured he'd take it there. There was value in what he had, having never seen it in any of the shops he had come across in this city, so knew he could get enough out of selling in order to take Edie out.

It took Kato a while to find the place where the witch worked, seeing the sign flip to Closed as soon as he rounded the corner of the block. However, that didn't deter him and Kato stepped through the door with the little bell announcing his presence. His gaze slid over all the bells and whistles strung up and on display across every surface within the little shop. It all seemed rather…gimmicky. "You're not that easy to find. You may want to think about some advertising…little billboard, yellow pages…I hear radio jingles are making a comeback." Kato's attention turned to the source of a woman's voice that filtered from down one of the displays. "I'm not here to buy." He answered simply, digging within the pocket of his jeans which was his only article of clothing and producing two baggies. One baggie had a few small white flowers and stems while the other had a green paste, the very one that he had applied to Edie's wound from the Hunter's arrow. "I'm here to sell. I was told you collect things for your…work." Kato wasn't sure what to expect from this witch but as he let his gaze linger over her he think she looked like a threat so easily moved closer to her for her to see what he had to offer. "I have centella to sell and the paste made from it that can absorb the silver or iron hunters use." It was an all-around known plant that had extraordinary wound healing abilities for not just humans but supernaturals depending on how it was prepared.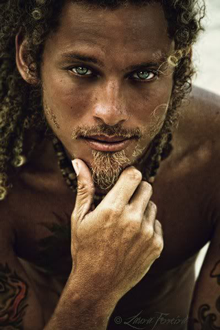 Replies