you will breathe me (Isolt)
108.38.95.45Posted On June 09, 2016 at 11:11 PM by Crishlyn Benson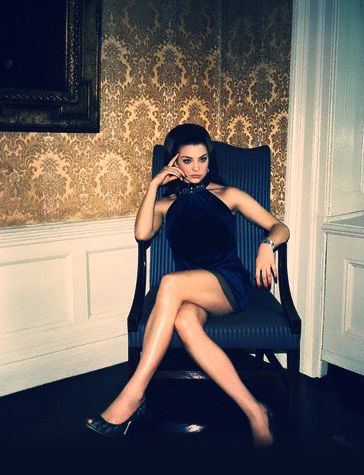 The succubus had been thinking about this for some time now. She was never one to follow someone's rules beside her own, so this was an interesting action for her. She knew that joining a vampire coven had some benefits, but there were also downfalls. Even now she was still measuring them against the other, and that was why she was hoping for a conversation with the Elysium Supreme, Isolt.

Crishlyn stepped through the doors of Red on the Water, her signature smirk resting upon her lips. Icy blues shimmered mischievously as she scanned over the building. She always made sure to know the layout of the area around her, because you never knew when you would need a quick escape. The pub reminded her of places she would visit when she was younger and still human. The nostalgia was nice, but she was here for business not pleasure. Then again, pleasure always seemed to have a way of finding its way to her. Then again, if she could achieve both, she would be more open to considering this coven endeavor. She glanced around again, but she saw no sign of the red-headed Supreme that had been described to her by another vampire in the city. Her attention shifted to the silver watch wrapped around her wrist, it was still early, so she would wait a little longer before giving up on this possibility.

She sighed in annoyance, and she picked her way through the people populating the pub and reached the bar. The succubus slid onto a barstool, one leg crossing over the other as she adjusted the hem of her deep blue dress. Slender digits thrummed on the wooden bar top for a moment before the bartender approached her. Crishlyn studied him for a moment before lips parted to allow accented vocals to pass.

"Red wine, the best you've got."

It didn't take the bartender long to get the requested beverage. She handed him her credit card to keep her tab open for now, and he then quickly scurried off to help other patrons. Another sigh passed her lips as she gripped the wine glass and brought it to her lips. At least he followed directions well, it was very good wine, and she was sure it would cost her a pretty penny. Not that it really mattered, money had never been a problem for her, and she had plenty to play with. Her brow arched in approval before her eyes once again searched the pub, looking for any sign of someone with some sort of power.

Her mind started to stray to little Anna, she wondered what the girl was doing and how she was getting along at home. She knew the child vampire didn't like being alone for long, especially in such a big house with someone as grumpy and jealous as Aidan was sometimes. She had promised the child a new dress for her and her doll if she behaved, so she hoped that she was doing just that. Then again, the girl was always causing some sort of mischief; it's what drew Crishlyn to her in the first place.

A smile pulled at her lips before she took another sip of her win. Crishlyn's fingers started to slowly trace the glass as she tried to ignore the hunger growing within. It wasn't blood hunger, no; she'd had her fair share of blood before this little mission of hers. The hunger she was feeling was for sexual energy, it had been a couple of days since she temporarily drained Aidan. She would need to find another mean to keep her at her full strength, and that meant she would need to seduce someone. If only Isolt would show herself, she could finally enjoy herself, she could finally hunt for a man or woman to sate her other needs.

"Show yourself, you bitch."

She murmured in annoyance. Her patience was quickly disappearing and her hunger was only growing stronger by the second. Normally the woman was much more polite than that, but the lack of sexual energy changed her mood more than a lack of blood did. She was after all a rare kind of vampire; she had yet to find one at all similar to her. That was alright though, she liked being different, it made this never-ending life a lot more exciting.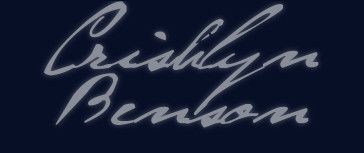 Replies

Post A Reply