you will breathe me
108.38.95.45Posted On June 25, 2016 at 9:43 PM by Crishlyn Benson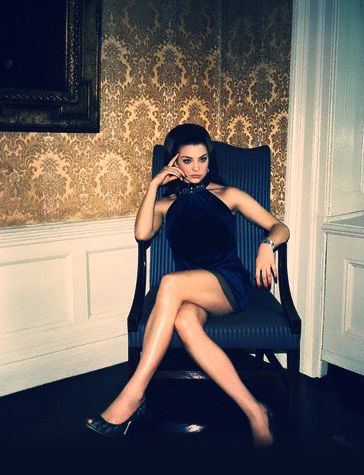 The succubus knew she was getting unreasonably annoyed, and as badly as she wanted to blame her hunger there were other things fueling it. She was still battling this whim to have a discussion with Isolt, because in a way she would be giving up some of her freedom. She didn't like not being in control, it made her uncomfortable (though she would never show it). Throughout her entire life she was always able to control people and situations around her, even before she became a vampire. It was part of what made her who she was, and after a few decades it was simply unchangeable. With so many years under her belt, she also knew when it was a proper time to seek allies, and with the way times have been changing now seemed the best time.

The supernatural world always seemed to be in a silent uproar, but it seemed that with every year that passed more and more people were fighting for sole control. It was a difficult battle, and Crishlyn was smart enough to know that one being could never control everyone or everything. She knew that maybe now was the time she needed to give up or share some of the control she harnessed, within reason of course. She was a reasonable woman; she would always hear someone out before making final decisions on what she would do. So why was this any different? Times were different, and as simple as that answer was it was also quite complicated.

A deep breath was drawn in as she forced herself to relax and remain patient; she didn't want this Supreme to see her as unworthy. Crishlyn knew that if she really tried hard enough she would be able to make a coven of her own, but she also knew how much work and how many allies were needed. At least if she joined one that was already formed, yet still new in its growing power, maybe then she would have a place of more power than a simple little worker below the Supreme's heels. She would still be a worker, yes, but with what she had in mind she would be an advisor at least if she couldn't somehow gain even power.

Crishlyn was so lost in thought that she didn't even notice the woman approach after hearing the uttered curse. It was then the new voice broke through her concentration and her bright eyes shifted from the wine to the woman who spoke. She knew instantly that this was the woman she had been waiting for, and her brow arched in amusement as it seemed to do on its own more often than not. Her tongue brushed over her lips before a small smile appeared as she studied the attractive minx before her. Slender digits placed the wine gently upon the bar before lips parted to allow accent vocals passage yet again.

"That depends on who I have the pleasure of speaking to."

Her voice was smooth as always, that sexual smirk making an appearance now as she waited to see what this woman was capable of. She knew it was Isolt, but she was curious to see what response her statement would gather.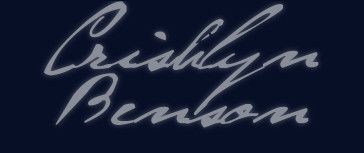 Replies

Post A Reply