you will breathe me
108.13.236.251Posted On August 03, 2016 at 6:38 PM by Crishlyn Benson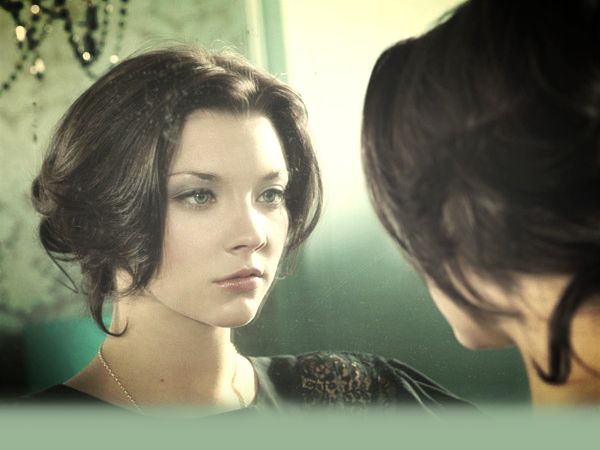 Crishlyn knew the benefits of joining a coven, especially one that she had no doubt would grow in time. She also knew that one person couldn't do it on their own, and help was something she was going to offer the Supreme. Isolt didn't know her well, they have after all barely met tonight, but she got the feeling the woman had a pretty good insight on people after a few minutes of interaction. Of course, all of this was assumption, but she hoped that she would be proven right.

Icy blues shifted away from the redhead as she glanced over the other creatures populating the pub currently. There was an interesting mix here, and she wondered how many had already stepped up to the woman's side in community. It was a smart idea, it had to be, otherwise she was wasting her time and so was everyone else. There would just be so much to learn about others, and even more to learn about what Isolt expected as the leader of such a coven. That would all come in time, so until then she would get a better feel on the redheaded vampire.

That signature smile once again appeared on her lips, and she grasped her wine glass lightly. Another sip was taken, her eyes not leaving Isolt as she listened to the next words that came from her mouth. Her brow arched in surprise at the question on which position she hoped to fill, she wasn't expecting a question like that so quickly. It seemed the woman was determined to build this coven with others at her side instead standing at the top while others worked around her.

"Well, I have a history of running a business on my own, much like you. I merely require that you hear me out when I have advice or ideas as to what would be best for others in Elysium. I guess advisor would be the best title, but that is up to you if I understand how covens work."

She lifted her glass in a sort of toast before finishing it off and placing it back down. Her wrists crossed over each other and rested on her knee as she straightened up her posture. Crishlyn was curious to hear what Isolt was looking for and what her expectations were. It wasn't often that Crishlyn would let someone control a conversation, but if she didn't want to develop more enemies she knew her need for control had to be pushed aside.

"What can you tell me about the progress you've made? What things do you need help, and what services do you require from those who decide to join you? Have you ever taken on something like this before?"

The succubus was curious, and very interested to see what answers would be offered in reply to her questions. This meeting was after all just the beginning; she wanted to get to know Isolt better before she made her final decision. That was the most important, she would only make an alliance with someone that had some sort of idea what was needed for an alliance to last. That was after all the most important thing, strength that would last years and only continue to grow.



Post A Reply