and you give me what i want
72.168.176.154Posted On June 01, 2017 at 12:25 PM by Damon Marcello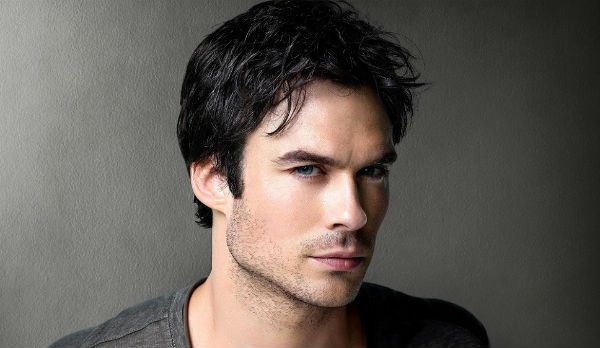 He understood her urges as a predator, the need to show that possession of a chosen victim well known to him as he was often just as defensive. He was possessive in general but when hunting, your instincts were amped up so it only made sense that she wanted him to know that the human was HERS and no one else's. He was feeling pretty well fed tonight after some blood bags and a few shots of bourbon so he wasn't feeling the need to feed but fun was always on the agenda. He did enjoy the older vampire's childish nature. She was always up for a game, just as he was. Maybe it was because her ageless soul was bound into a child's body or maybe it was just how she chose to be but he didn't care. She was fun and he could be himself around her, or rather the himself he used to be when he wasn't around Isolt. He tended to curb his own fun a little for her own sake since Isolt still has so much of that damned humanity in her and she felt for the mortals.

All his empathy for the human race pretty much diminished that night his own father decided to shoot him and his brother for betrayed them against a vampire they loved. He found it easy to shut off that humanity switch and there were many massacres to his name. Humans were less than nothing to him but every once in a while, he would find one that reminded him of what he used to be and he would flip that switch back on and make a connection. That was what happened with Isolt before she was turned. That was what happened with Elena. But here and now, he was free of that human influence and it was easy to flip that switch once more and feel no guilt for the man he was about to torture without even being in the same room as him. No one was ever truly safe, not anymore. Not with his growing powers. The trick with the lights was mere chld play to him now. He could start his car from anywhere or even take out all the power in Sacrosanct if he wanted. He was finding it easier and easier to play with his powers and see just how far he could stretch them.

When he glanced up, he noted the delight in Anna's eyes. She must have liked that trick. She giggled as the lights went out and when he moved his wrist, he could feel her intense gaze watching him, probably studying him and wondering what all he could do. Perhaps some day he would show her but he wanted to see what she could do too. He was intrigued with this child vampire. He could feel her power and knew that she was much older than him but he wasn't scared. In a way he wanted to study her but as a fellow predator, perhaps even as an ally. He noted her reaction when he heard the man's scream. He didn't want to overstep the line and make her angry that he had hurt her victim. Instead she only looked hungry, her urges to hunt only amplified by the fresh smell of blood. He could smell it too and it was delicious. She said that she could do stuff too and he took an easy step back, waving his arm out in an "after you" gesture, his eyes twinkling as she moved her own hand and wrist and he heard the audible thud of the man hitting the door on the other side.

His lips quirked and his brow raised, raising his hands to give a soft clap in applause. He was clearly impressed. So she could move people without seeing them. Good thing he had a block against physical manipulation. He wanted to learn all about her powers because he was a calculating survivor and he wanted to know what everyone could do so he knew how to defend himself if they ever were to become an enemy. Anna laughed, releasing her hand and he heard the man fall to the floor. Then she said that she wanted to play hide and seek and he smirked and nodded.

"You hear that? You've just been invited into a game."

He called to the man through the wall and heard an answering groan as the man righted himself. He watched she then pulled the door right off its hinges, letting the human on the other side know just how bad his odds were at winning in anything. He stepped behind Anna to see the man cradling his hand to him, trying to stop the bleeding and then he heard Anna's command. His own lips quirked in a grin, his eyes darkening at the anticipation of a chase. The man didn't hesitate after looking at them, immediately getting to his feet spluttering pleas and begging for his life but he tore off past them and up the stairs, his only open route. Damon closed his eyes. He could smell the man's blood and hear his racing heart. He could also hear the clumsy stumbling of a panicked man as he tripped up the stairs and staggered back to his feet. Blood droplets left a trail behind the human and Damon glanced at Anna, smirking. This wasn't even much of a challenge but he would play along for her. He cocked his head in an "ladies first" way, letting her go before he took off after her, a speed of light up the stairs.


Replies

Post A Reply