So stay with me, don't leave me with the medicine
107.140.26.96Posted On January 12, 2015 at 7:44 PM by Johnathan Blake Holmes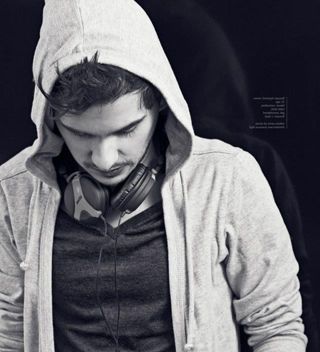 i dont wanna be your vessel anymore
"Well, it's good that I found you then! Or you found me. Whatever way you want to look at it," Blake declared before dribbling off into a ramble, scratching at the stubble on his face before shrugging it off. Either way, they met, they drank, and now they're going to a festival together. Blake did another check over his person - phone, keys, wallet, vial - because he simply couldn't quite shake the hunch he was missing something. Shrugging it off, he positively beamed at her, excitement at the prospect of every fried and unhealthy morsel he could devour. It was going to be glorious! and regrettable, but mostly glorious. "Oh stop, you temptress! Stop or I'm going to end up splitting my pants." He groaned louder than she had, eyes rolling skyward, before his head dropped and hands patted his belly. He was either going to split his pants or eat until he made himself sick. Either option, not really something you should do when trying to make friends.

Blake fell into step with Serafina, matching her stride so he wouldn't be constantly passing her, hands buried in his pockets. He was continually lectured by his parents not to do that, that it would diminish his appearance or make him appear insecure or some other such, but he never was good at listening to them. When she popped her question, Blake wrangled a hand free of his pocket, silently counting on his fingers, "Maybe close to four, five months? I kinda fail at keeping track, especially since I have a hard time counting the first month plus some because I was just moving boxes and trying to unpack and stuff. I used to go to college not far from this place but I just- It just wasn't my thing." He shrugged, diving into hints of details without dumping a family history on her. "What about yourself?"

He nearly missed the turn when she ducked away, backtracking a few steps before doing a job-step-walk thing to catch up with her, catching the music that originally had captured her attention. "Afraid you'll lose me again?" He joked, taking her outstretched little hand in his much bigger hand. Blake laughed as she declared their way to the festival grounds, busying himself with looking around the grounds at all the different distractions. He almost felt like a little kid, grinning stupidly with excitement, the lights dancing in his eyes. Yes, this was so much better than the stuffy bar. He looked down at her, eyebrows lifted as he mulled over the idea before grinning. "Just for you, I'm going to win one of those ones that are bigger than you are and, because it always happens, I'm going to end up carrying it all night." He teased, giving her hand a quick squeeze. Of course, that was going to be a challenge for him considering he wasn't exactly the best aim in the world and everyone knew these damn games were rigged as hell. "But you have to beat me first. Otherwise you have to win me a bear." Ha ha, Sera, the challenge was going both ways now! He drug her over to one of the carnival games before she could protest, those with the little water guns that are supposed to fill balloons but never seem to do anything but make a mess. Though, you know, after he paid for the two of them to battle it out, did it occur to him he was awful at this particular game. Then again, growing up he usually had two older brothers knocking into him or pushing him to make him lose. Oh well, no take-backsies.

"Oh, just so you know, I may have to kick your ass.

Hey, a little trash talk over bright lights, stupid clown faces, and water guns was nothing to be laughed at. Serious business people.


JOHNATHAN BLAKE HOLMES