So stay with me, don't leave me with the medicine
107.140.26.96Posted On December 28, 2014 at 3:30 PM by Johnathan Blake Holmes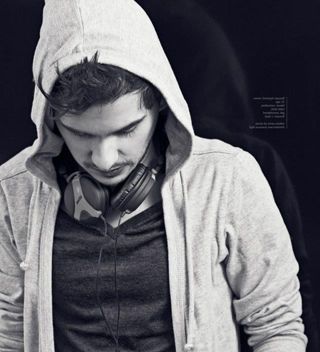 i dont wanna be your vessel anymore
Blake wasn't sure what had entirely gotten into him, though he was sure it had something to do with the party's atmosphere. The chatter and loud music had seeped into his bones, shaking loose his reserve and letting out parts of his personality he usually kept under lock and key. He would probably end up kicking himself in the morning and over-analyze every single thing he said tonight but that was a problem for "Future Blake". Well, look at him, finding the proper lady in the room full of vagabonds and scoundrels and normal folk like himself, the boring ones. Of course, luckily for him, the worst he had to anticipate was being forced into a job he didn't want, not servitude to some silly magic user. Then again, that would require him to be aware that there were things that "bump" in the night.

"I like to keep my options open," Blake grinned, noting the slight slurring of her words. He would usually pass it off as an effect of the alcohol however she was not nearly intoxicated enough (if at all) for that to be the case. Instead, he chalked it up to maybe a slight speech impediment? Or could it be an accent he didn't know how to place? Well, either way, it was a faint enough thing to not warrant too much thought and it would be rude to dwell on it. After all, he just met her - actually, he didn't even have her name yet- and she was willing to entertain his company, it would be terrible to insult her company so early in the evening. Leave that for another time, like never preferably.

Blake hesitated, just briefly, when she spoke up, eyeing her suspiciously as she challenged him to his own drink. Well, that was a first. Now, he wouldn't be a Holmes boy if he turned down a challenge. If there was one thing that ran in his family, from generation to generation, Holmes boy to Holmes boy (girls too), it was the family's love of drink and their willingness to drink themselves into alcoholism. And smoke themselves into early graves. He was trying to stop that part though, the drinking alcoholism thing, not the smoking- well, depended on the day. Today he wasn't trying to stop the smoking bit, or he was. Blake lost track of what promise he made to himself so he would probably light one up later tonight. Yay health! Wow, he certainly got himself distracted from the challenge at hand, didn't he?

Matching her eagerness to finish the drink, clapping his own empty glass on the counter with perhaps a little too much eagerness. The sound was louder than he intended but he ignored it, nudging the empty glass toward the bartender. Hazel eyes met her emerald gaze, his eyebrow lifting slightly in curiosity. He couldn't help but feel like he was being sized up behind her emerald mask, something he wasn't entirely too sure he was comfortable with the idea. Of course, everyone was busy measuring everyone else's worth, but those eyes- her eyes- they were very intense for someone with such a jovial manner.

"I can't refuse an offer like that." He flashed a grin in her direction, adjusting in his seat, as he reached to take one of the drinks placed on the counter in front of her. He had started to lift the glass to his mouth when she gave her name, Blake redirecting the glass to the countertop. "Bethel? Pleasure to meet you," Blake smiled, lifting the glass in her direction, "And thank you for the drink."

Unfortunately for Blake, he specialized in being the awkward person that struggles with conversations and strangers, not the charming fellow that whooshed- or was it whisked?- all the girls off their feet with stories of heroic deeds or hidden wealth. He didn't even have his dashing unshaven face to protect him since he just had to go and shave it all off to look proper or whatever. "Enjoying the party?" Well, when all else fails, refer to small talk to get things moving in a direction other than silence.



JOHNATHAN BLAKE HOLMES