come away to the water
76.233.25.82Posted On August 29, 2015 at 2:56 PM by ASKAREE
Askaree Bint Bahar

Despite what might have been believed given her forcibly apathetic demeanor and admittedly frequent bouts of alcoholism, Askaree rarely arrived anywhere late. Truth be told, she was the archetype of punctuality, having even ventured to arrive at this particular soire earlier than had been requested of her... if only to scope out whatever rabble the mouthy warlock had seen fit to surround himself with. In the interim, though, the depthless chocolate of her gaze perused the sophisticated offerings of the cocktail bar spread out around her as some delectable buffet of warm flesh begging to be lured into the darkened corner booths for whatever they might find themselves in the mood for. Already she had found herself the proverbial apple of one particular gentleman's eye as he set his sultry glances upon her over the sparkling brim of his martini glass, the titillating nibbling of her lower lip seeming to capture his attentions all the more.

It is farcical, though, merely a game from which she may pilfer some minute measure of entertainment until such a time as her new "boss" would make his grand entrance. She had been loathe to force herself upon the dismal job market of Sacrosanct shortly after her arrival but, alas, even Askaree's relatively simplistic lifestyle could not properly fund itself for any considerable length of time. Hardly had she considered possible employ at the number of taverns and clubs she had already endeared herself to in so little time, for surely any manager worth their salt would have taken one glance at her background check and decided that her laundry list of offenses, particularly the begrudingly impressive array of DUIs, would make her a rather hard sell with the powers that be. What, then, could it possibly say about this Davante Dorian that he had never once made mention of it... rather choosing quite quickly to hire a less-than-model citizen to partake of such an intimate role within his organization? Time would reveal all, she mused, as it so oft tended to do.

Speak of the devil... and he shall appear.

Naught does she move save for the smooth rotation of her head as the proverbial "man of the hour" waltzes into the establishment, hardly pausing before making an easy trajectory towards... oh my, a rather frustratingly sexy gentleman in the far corner. Perhaps considering this position would not be the outwardly laborous task it had seemed in the beginning. A moment of quiet consideration overcomes the carmel-skinned vagabond before deciding that, yes, she would indeed climb him like a tree if given half the chance before she moves to saunter towards the pair of men. Gone are the torn jeans and relaxed tees that would have normally adorned her admittedly sculpted figure, having been momentarily replaced by the black cocktail dress that clings to every one of her feminine curves in all of the best ways.

"Reptile," she muses softly in an enigmatically-accented lilt, positioning herself into the warm and welcoming embrace of a cushioned chair between the two gentleman, darkened eyes casting their shade to Davante in a flicker of biting sarcasm. "You're a disgrace to your people if you don't know the difference." Leisurely does she then turn to the dark-haired sex-tree, one falsely-delicate hand extended in greeting. "Askaree... and you are?"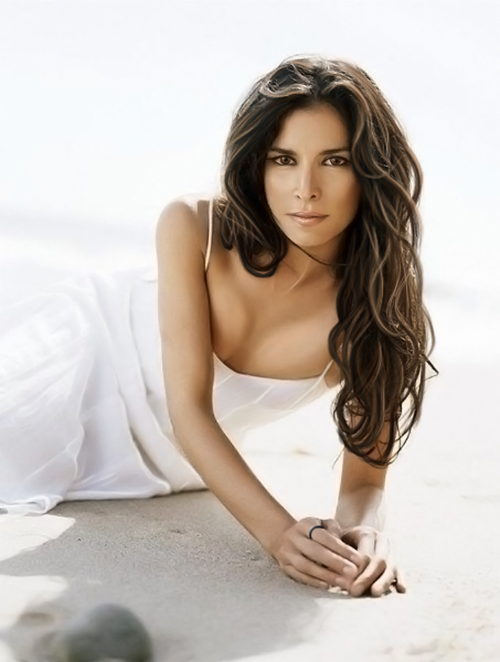 Replies

Post A Reply