feral by nature Raelah
72.168.177.70Posted On February 24, 2017 at 5:39 PM by Malia Tate


This place was unknown to her. Maybe that was what drew her here in the first place. Things were growing dull at Henry's house and he said he needed to step out for a minute and take care of some errands, whatever the heck that meant. She didn't know if he was just trying to get away from her for a while or if he truly did have something to do but it was none of her business. She was just bored and needed some way to let off steam. She threw on one of Hery's shirts, having not had the time to ask him if they could get something more her size. Besides, his tshirts were comfortable, if a bit big. His jeans were even bigger but there was this ting she came to find out was a belt that she used to tighten up as much as it would and hold the jeans up better. Unbeknownst to Henry, she might have added a few holes herself with her teeth but she didn't think he'd noticed yet.

She probably looked like a hooligan but she never had to care what she looked like before. Her fur used to be full of mats but she could still move like the wind and her coat was shiny enough for a feral creature. She wasn't pristine by any account but she was graceful and more than that, she was powerful and the males of her pack used to know it. They all wanted her but she belonged to no one, not even the alpha of her coyote pack, Caesar. She let him call her his partner if only so the other coyotes would believe her to be untouchable. She was tired of the constant drama. She only wanted to do her duty to the pack and be left alone. Was that too much to ask? But then she came out and ran into a panther and a wolf who told her something that would change her life forever. She came to find out that she was something called a Were and she could change into a human.

But that's crazy, right? Until the night it happened to her. She'd been a coyote for as long as she could remember. Sure, she knew she was different, somehow smarter and stronger than the other coyotes, but it was what she was raised as so she had to be born one, right? Apparently she was dead wrong. She couldn't remember what happened or how she came to be like this. She had dreams sometimes of a night in a car with two humans she felt things for. Was it love Adoration? She couldn't quite comprehend it but she knew she was close to these humans. It was a man and a woman, older than her, maybe in their early thirties? But then something happened. One minute they were driving and the humans were laughing and smiling at each other and looking back at her with the same mixture of emotions and then something happened. Something that always shatters the dream and wakes her up panting and sometimes even crying out in pain, though there was nothing physically wrong with her.

She'd had these dreams as long as she could remember but she didn't know what they meant. The wolf who spoke to her told her that it could be memories. She was still so confused, but the night the hunters picked her up and put her in that van, she had felt so helpless that something in her body changed and then somehow she was human. She was still so disoriented. Henry had been trying to help her, to teach her things but she felt so damn helpless. She didn't know what half the things he said meant and it frustrated her to no end. In the animal world, she knew how things worked. She knew how to survive and she knew how to be smarter than all the others around her at all times. Here, she felt like the village idiot, and that was putting it lightly. But today was a day to explore the human world as one of them. Today she would make her own fun. She felt oddly like a sore thumb walking the sidewalks of the northside. Maybe it was because everyone else was dressed to the nines and they were all staring at her.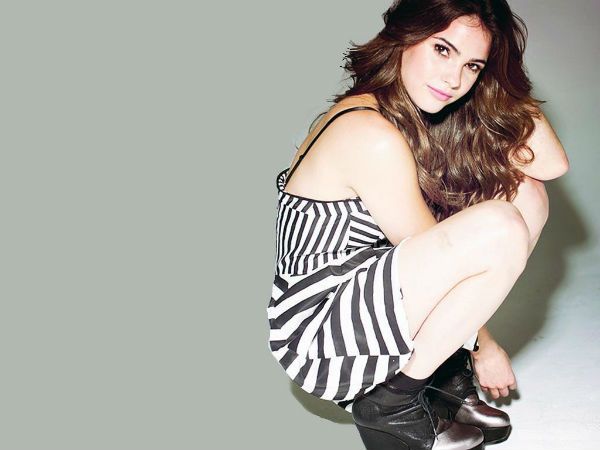 Replies

Post A Reply