so if we're short on years, baby we're long on miles
72.168.177.180Posted On May 19, 2017 at 6:10 PM by Malia Tate


She wasn't at all amused by the attendent's inefficiency, having to go collect clothes from the racks when she was wearing the very same things right in front of her! Miyako didn't move to disagree with her so surely she was right! She crossed her arms, thoroughly displeased and not at all convinced when Miyako told her that the attendent knew what she was doing. She waved her hand at the girl vigorously ringing things up while giving her a fearful eye.

"Clearly not."

She swore, it's like she was entertaining to the attendent or something, the way she kept sharing glances with Miyako as if sharing an untold secret or something. She was really trying hard not to punch the girl. She didn't understand the credit card at all, asking if she needed to fight the attendent but Miyako shook her head, explaining that it was cash. She scowled and shook her head.

"No, I've seen cash before. It's green and crispy when you rub it. This is shiny and plastic. Is this some sort of trick?"

She looked around as if to make sure she was the only one in on it. Surely there had to be a trick to this. She assured Malia that she didn't need to fight anyone and she scowled at her again in confusion. How could that be? She had lived her whole life through violence. How could it be any different now? She swore she saw Miyako cringing when she was tearing off the tags but she thought no better of it, simply smiling at her when Miyako reached over to take the tag from her mouth and deposit it in the nearest trash can. She was getting used to this whole linking arms thing and she didn't jump this time when Miyako did it, simply going along with it. Miyako was her friend and this was what friends do, right?

They traveled down the street and she was very satisifed to find that she wasn't at all cold in this thick leather jacket. She pulled it closer around her with her free hand, smiling as she looked back at Miyako. She answered her question and noted the horrified expression on the other girl's face. What did she say? It was like she had just admitted to having three heads or something. She could feel the girl's hold on her tightening but she didn't feel at all trapped so she stayed relaxed. She was pretty sure she could outstrengthen Miyako if she ever really needed to get away, after all. She offered her place for Malia to stay and her eyes widened in surprise. Is that what humans did? Just open their homes and wallets to complete strangers? It was so surreal. She shook her head.

"Thank you but that's not necessary. Frost wants me to stay close by since he's responsible for me now and all. He's teaching me a lot. Maybe I can come visit sometime though?"

That's what friends did, right? Miyako offered her anything if she was in need and mentioned something about cooking to which Malia wrinkled her nose and scowled.

"Why would you want to admit you're mean? I happen to think you're pretty nice. Is someone telling you you're mean? Want me to punch them?"

She followed Miyako into the deli, fully ready to defend her friend's honor if need be but then she was distracted by the question of what kind of food she wanted. Everything smelled so good! Her mouth instantly started watering as she took in the smells of chicken and roast and pork and all kinds of stuff! She gave her order but grew confused at the looks on everyone's faces. What did she say? Then Miyako started laughing which really threw her off and she raised a brow at the girl, completely lost. Why was the worker grinning too? Then Miyako patted her arm and asked if she could order for her and she scowled and offered a shrug.

"I guess so."

She listened as Miyako gave their order, wrinkling her nose at whatever brie would be. And what are sodas? But when Miyako turned to give her a questioning look, she didn't want to seem rude so she gave her a polite smile and nodded before followed her over to a table. Miyako explained that they bring the food to you here and she scowled at the workers.

"So are they like low class slaves or something?"

She felt this was something she needed to know. Right about that time, a worker came over with the drinks and she watched as Miyako took a sip of hers, saying how delicious they were. She watched the fizzing and bubbling happening on the surface of her glass, not at all sure about this but she trusted Miyako. She turned her gaze to her friend expectantly before she took a hesitant sip. Her eyes widened and she took another sip before setting it down.

"It is good!"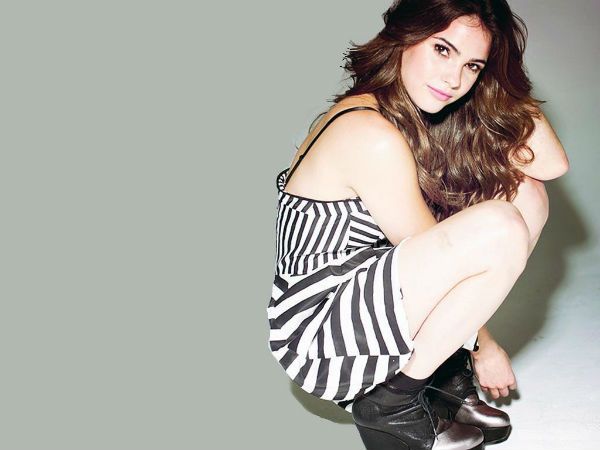 Post A Reply