Will you be my Mary Magdalene, would you be my American dream
72.168.176.185Posted On March 04, 2017 at 3:51 PM by Malia Tate


She still had no clue what she was doing, especially not in this form. She had no idea how to be human. They all seemed so busy and full of purpose. Some were on these weird devices they kept holding up to their ears and then she would hear strange voices talking out of them. Who was that? Some even sounded affectionate towrd these devices? Is this what this world was coming to? A woman said "I love you" before putting the device away in her bag and Malia raised a brow at her in shock as she walked by. Why were people so strange? And how would she ever learn how to blend in? Henry still had a lot of work on his plate if he thought he was going to teach her everything about the human world in a week. She'll admit, he had taught her a lot already. How to dress and bathe and eat sandwiches and drink this weird thing called koolaid. She didn't know what was in it but it tasted awesome. Plus it turned her lip red like blood and she thought it was cool. But she still thought the faucets were magic and she was starting to think Henry's boyfriend was invisible cause she hadn't met him yet. Did he ever come home?

Her hearing was pretty keen so she kept picking up on conversations and without meaning to, she would eavesdrop, if only to find out as much as she could about this world she was so lost in. Some girl was complaining about bills and not having enough money to pay it and another guy was nervous about classes starting cause he's not smart and he hasn't been studying, whatever that is. She was only getting more lost by listening in. Plus, she was distracted by how damn cold it was! She kept her arms crossed as she walked, her head ducked down to keep her neck warm and was starting to wonder if humans had thicker clothes and if that was even possible. Sometimes she saw someone wearing what looked like a really thick shirt with no front on it. They just kept it wrapped around them and had the spots for the arms. Where was the front and why would you wear half a shirt? It was confusing. Even so, the t-shirt wasn't cutting it. She could feel the cold straight through her skin. Where was her blasted fur when she needed it?!

She walked by a few store fronts and her nose would twitch. It smelled downright heavenly sometimes but when she glanced in, she saw people handing weird green stuff over before they would get the drink or food or whatever it was they were wanting. She scowled, somehow figuring that if she didn't find some of that green stuff, she wouldn't get the same treatment. She saw other people wearing tumbles of clothing sitting on the side of the road, some holding out chipped mugs and others would walk by and drop coins in them. They smelled ripe, like they needed someone to show them how to bathe too. She kept walking, though when one of them held out a mug to her, she paused.

"HEY, DO YOU HAVE ANY OF THOSE FLAT GREEN THINGS I COULD BORROW? I WANT TO SEE IF I CAN GET A DRINK OR SANDWICH OR SOMETHING."

The elderly lady furrowed her brows and started yelling all of sudden, some different language that Malia didn't understand but she sure understood the cup she was now throwing in her direction. She ducked and took off running, the woman's yelling only growing fainter in the distance but Malia only knew to run. She missed the woods. She missed the pack. And yes, she even missed Caesar. At least there, she knew where she stood and how to get by. Here, she was just lost. She only looked up to see where she was going when...something collided with her. She gasped as burning hot liquid ran down her shirt, sticking to her skin and she fell back, landing right on her ass. She sat there stupified for a second before she realized that she had ran into another human, a girl. The girl was apologizing as she rummaged through her bag, pulling out some tissue looking stuff before she leaned toward Malia. Malia tensed and leaned back at first, curling her lip in warning but when she felt the girl just patting her shirt with the napkin thing, she decided it reminded her of Henry cleaning up her mess with the rag and she scowled thoughtfully.

"YEAH IT BURNED A LITTLE AT FIRST BUT NOW IT'S JUST WET....AND COLD."

She looked back up as the girl tried to read her expression. Why was she looking at her like that? She almost looked concerned or something.

"WELL THAT STUFF SMELLED BETTER THAN THE BEER STUFF SO I GUESS YOU COULDN'T GET USED TO THE TASTE EITHER, HUH? IT TASTED NASTY TO ME. DO YOU EAT SANDWICHES?"

Okay, so she tended to ramble a little.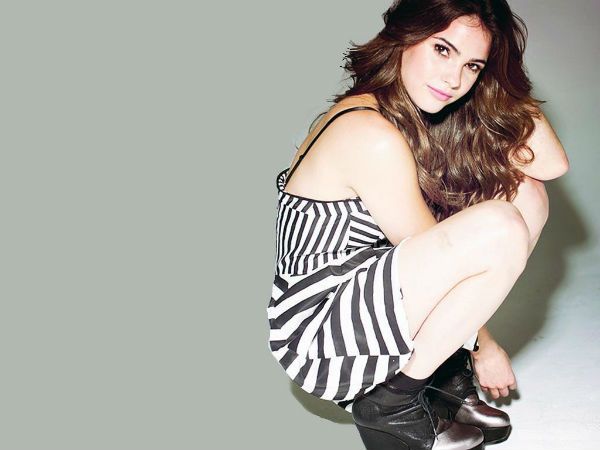 Replies

Post A Reply