be my sweet insurgence, load the magazine
72.168.176.74Posted On March 20, 2017 at 10:32 PM by Malia Tate


At least she wasn't the only one acting like a newborn colt on fresh legs in this situation. The girl who ran into her had also fallen to the ground, looking very much awkward and unsure of herself. She glanced over at the girl in question, raising a brow as the other woman exclaimed apologies and started to rummage through her bag. Curiosity overcoming her, Malia found herself leaning forward to look into the woman's purse as well. What did she have in there? But then all the woman pulled out of the mystery bag were a bunch of paper things. Malia scowled in disappointment. She couldn't help her instinctive reaction to lean back and growl. Of course it was probably less effective coming from a girl instead of a wild animal but it was a habit, none the less. The girl softened her voice though, telling Malia that she meant no harm. Slowly she let her lip lower down to cover her teeth, brows furrowing in suspicion. Then the girl started dapping and patting at her with the paper and she tolerated it, if only to indulge the woman. What did she expect this to do? It was only pressing the wet fabric that much closer to her skin, making her shiver with the cold.

She found herself watching the woman's expressions as she cleaned her up. Why did she look so sad? Almost like she pitied her or something. Malia scowled at the thought. She didn't want anyone's pity.

"Stop that."

She found herself scolding the girl, not sure of what else to say. How else do you make someone not be sad anymore? When she told her that her clothes were wet and cold, the girl only seemed to get more sad, saying something about a clothing store and buying her more clothes. Did that mean that green stuff? Malia raised a brow and shrugged.

"I guess. What's new?"

She knew about newborns and old geezers and such. What did it mean to have new clothes? When the woman suddenly started lifting her shirt, trying to se her skin, she shifted and wriggled away, eying her in suspiscion.

"Hey, what are you doing?"

But then the girl was telling her to run her skin under cold water and she scowled, shrugging her shoulders lightly as she glanced down at her burns.

"It'll heal anyway."

Of course the girl wouldn't know that she was saying it will heal within minutes, not days. She watched the girl shove the paper back into her back, wrinkling her nose. Wouldn't that be wet and stuff in her bag now? How odd. Ironic that the girl would be thinking the exact same thing about Malia. The girl did admit that she doesn't like beer though. That was a plus in Malia's opinion. And she ate sandwiches! Awesome! Malia smiled at her now. She deserved that much.

"Good. I think they taste good. Much better than beer."

The girl laughed and it was a weird sound. Was it supposed to sound so musicy? Malia didn't think that was a word but it would make due. Then the girl said it was time to get her up and she watched her stand before offering her hand. Deciding the girl meant no harm, Malia shrugged and took the offered hand, straightening up with a grunt of effort as she looked down at her wet clothes and groaned.

"Oh boy, I hope Henry didn't like these too much."

She muttered more to herself than anything. She glanced up though when the girl suddenly introduced herself as Miyako. What a strange name. It wasn't one syllable like Malia was used to. Now she might never remember it. She scowled thoughtfully as she tried to memorize it. Her brow rose in question at something Miyako said though, thoroughly distracted from her name for the moment.

"School?"

She had no earthly idea what she was talking about. But then Miyako was asking if she wanted new clothes again and then there was mention of a sandwich. Malia looked down at her stomach, listening for a growl. Maybe she wasn't so hungry, at least not at the moment. She had eaten ten sandwiches already that morning at Henry's house. She shrugged.

"Maybe later on the sandwich. Clothes maybe?"

She smiled at Miyako when she offered both though.

"That would be awesome."

Now she was even better in Malia's book. Clothes and food! Easiest way to her heart was food; she was sure of it.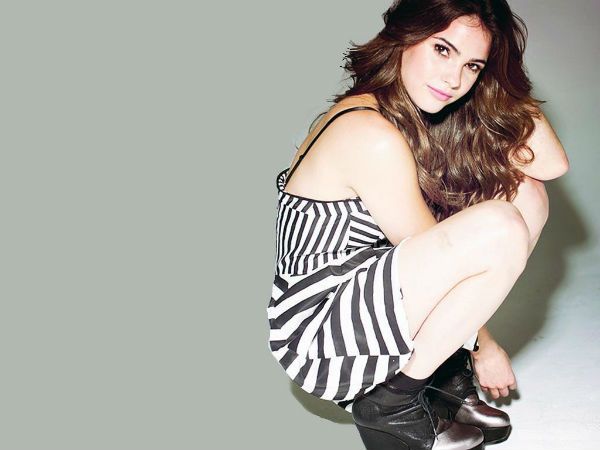 Replies

Post A Reply