Will you be my Mary Magdalene, would you be my American dream
72.168.176.52Posted On March 15, 2017 at 6:43 PM by Malia Tate


He looked almost amused when she asked if he was cold. Was that supposed to be taken as a joke or something? She was so confused. Maybe he got lost more blood in their spar than she thought cause he wasn't making any sense. She didn't tink about his name before now, really. The coyotes in her pack were pretty much named by herself. They didn't really feel the need to name themselves. So names were still a pretty new thing to her, at least the fact that someone might have already picked a name for themselves. She saw the eye roll, her own brow raising in sarcasm. His words sounded almost too patient, like he was indulging a child but she let it go, listening carefully as she tilted her head and narrowed her eyes.

"OOOH, MY BAD. OKAY, TO EACH THEIR OWN I GUESS. YOU GOT IT, FROST."

She emphasized his name, her eyes glistening with amusement now. What kind of name was Frost, really? She didn't even pick up on the fact that he used her name or that she never gave it to him in the first place. She was distracted too easily. She didn't care about the fact that he wanted to look her up and down. She only cared that he was taking too long to look when she had things she needed him to help her with. Wasn't that his job as alpha or something? She tapped her foot and he all but smirked as he walked down the stairs. He seemed curious when she said that she had turned by accident and that she had been bound when it happened. He almost seemed worried for a minute. How adorable. At his question, she shrugged.

"STUPID ASSHOLES SHOT ME IN THE LEG AND TIED ME UP WITH ROPE. ISN'T THAT WHAT ASSHOLES DO?"

She was a little curious herself. That's what Henry had called them after all so it must be something that defines them, something that Frost would recognize. But she was eager again when he said that he could help her shift back. Her eyes lit up at the thought of walking on four legs again.

"AWESOME. LET'S DO IT."

She just hoped it wouldn't be as bad as turning into her human form had been. Frost seemed distracted by the scent on her clothes but she was quick to try to veer off the topic of Henry. He was being stubborn about what he was and it irked her to no end. Her head tilted in curiosity though when he said that he didn't create his own kind. Her brows furrowed in question. Then her eyes widened as it sunk in.

"WAIT....YOU CAN CREATE ANOTHER WERE? LIKE OTHER THAN BREEDING OR WHATEVER?"

She had to know about this. It just sounded too cool. He didn't seem to like the clothing Henry had picked out for her but she wasn't going to complain. It was warm. He said that she couldn't go around in men's clothing and she scowled, looking down at it. Men's? So there was a difference? But she shrugged it off and followed him down the hall and into the lounge room. She watched him go collapse in a chair, her brow raising in question. How was he going to help her by sitting there like a couch potato? He brought up forced transformation and her eyes narrowed daringly. She didn't like the sound of it, especially if it was going to be more painful. She still remembered the raw pain of turning the first time. She didn't want it to be any worse.

"TRY IT AND I'LL ADD SOME MORE BITES TO YOUR HIDE. BET YOU CAN'T TRAMPLE ME SO MUCH IN THE CONFINES OF THIS ROOM."

She curled her lips, flashing teeth in his direction. For a moment, her eyes glowed blue and as her hands tightened, she had long claws protrude from her fingers as her anger temporarily flared. But then he started to explain and she took a deep breath, forcing herself to calm and the claws disappeared and her eyes turned back brown. She had no idea of the shift in nature as she regarded his words. She had to think about it for a minute before she lifted her hands in front of her face and stared at them.

"IT WAS MY HANDS, I'M PRETTY SURE."

She stared at them till she felt like she was going to burn holes in them but so far, nothing. She shifted her weight and sighed before trying again, focusing as hard as she could on her hands. For a split second, she saw the bones twitch and start to crumple into something more paw-like but she gasped in surprise and then they shifted back human. She growled in frustration, not daring to look at Frost because she didn't want him even thinking about the force shift. She focused even harder on her hands, not even daring to blink and all at once, she could feel the heat taking over her body, starting at her hands where she willed it and slowly venturing out to the rest of her body. She gasped again, but this time in pain as she suddenly doubled over. Her bones were shifting, rearranging. She cried out. Was it always this damn bad?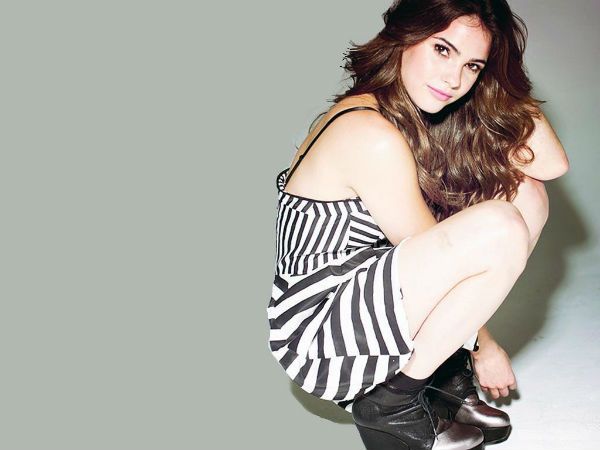 Replies

Post A Reply