be my sweet insurgence, load the magazine
72.168.176.14Posted On March 26, 2017 at 5:29 PM by Malia Tate


He looked almost frustrasted that she couldn't recall much about the people who tied her up and she couldn't understand why. Why would he be upset? She was the one who got shot with an arrow and tied up and thrown in a van. She could recognize the defeat in his posture and she knew there was nothing he could do but she wasn't really expecting him to go running off into the sunset and take out the guys like some knight in shining armor. She didn't need that. She would know them if she saw them or came across their scent. She may not recall it on command but she somehow had a hunch that if she ran across it again, she would know it. He told her that if she recalled anything, she should tell him, that he could make sure they don't bother her again. She tilted her head, wondering if he meant to talk to them or kill them. She scowled.

"You would take me with you, right?"

She didn't want to be left to wait it out like some coward if he did go running off after someone. She wanted to be right there, to watch what he did and take notes. Maybe she could even help fight if he needed backup. After all, those arrows hurt. She was thoughtful when he told her how to turn coyotes. The thought that one bite could make someone like her made her think about the times she attacked a human just like any other coyote would. Their teeth were their ultimate weapons after all. How was she to know that she was creating more Were's with her teeth? She wondered how many of those humans had turned, wondered if all Were's survive the turn, if it always just went well and they got stronger and keener senses. Did some not make it? But yes, she would be thinking more carefully before the next time she thought to chomp on a human. If she didn't like that human, maybe she could just smack them with her paw or headbutt them or something that doesn't include her teeth.

He seemed almost amused that she would be offended when he said that she could only create coyotes. He must not think about things before he said them. He told her that they were useless when created, mentioning her creating an army and she snorted and shook her head.

"I don't need an army. What consequences?"

Curiosity always seemed to get the best of her. She just had to know what would happen. And yet she had to change subjets because he was sitting in a chair and telling her to shift and she stared at her hands for what seemed like forever. At first, nothing was happening and she was starting to lose faith. But slowly there were results. She started to lose it in her haze of pain but she wasn't going to take that lying down. She screamed at herself, willing herself to keep going and that's exactly what she did. Her fur started coming back, her glossy thick majestic fur. She ached to run her fingers through it but of course she didn't have fingers anymore so she would have to settle for staring at it. At first, all she could stare at was the floor though, exhaustion overtaking her. But she refused to lie here in defeat for long either. So she lifted her head and looked at him. He was actually trying to be semi-nice for once, telling her first that he was all muscle before he told her that it would become easier and faster and it would always hurt but the faster she could turn, the les time it would have to hurt.

She hated the idea of it always hurting. She growled at the idea, her lip curling as she looked away for a minute. But she thought long and hard on it and figured that the key must be to change fast then. She scowled and set her jaw.

"Then I'll get faster. How do I get faster? Just keep changing? I can do that."

She started to stand but only managed to sit up, her sides still moving heavily as she huffed.

"Just not right this minute. But I will do it."

She assured him with passionate determination in her gaze. His next words took her by surprise. She pricked her ears, not even sure she had heard him at first but she knew what she heard. She smirked.

"I know."

She said in response with a glint in her eyes. She glanced at him momentarily as he ran a hand through his hair, giving her a view of his full face for a moment and she scowled thoughtfully as the hair fell back over half his face. Standing up slowly, she walked over to him and lifted her front end up, front paws standing on his knees as she leaned toward his face.

"Why do you wear your hair like that? Is it some kind of fashion statement or can you not see out of that eye anyway?"

She was observant and it bugged her that he always covered one eye. She just had to ask. She scowled again when he made a smart comment about her sniffing trees, snorting in distaste as she got down off his knees and curled her lip at him.

"I don't sniff at trees unless it's an important message, thank you very much. What's shopping?"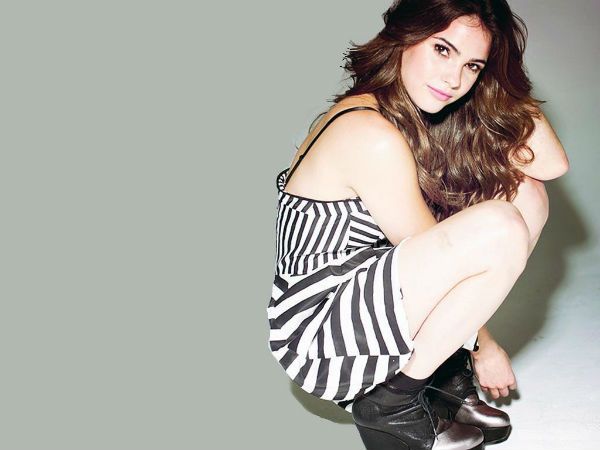 Replies

Post A Reply