let's shoot out the lights tonight
72.168.177.146Posted On April 09, 2017 at 3:07 PM by Malia Tate


At least he didn't just shrug off her asking to come with him if he hunted down those assholes. She needed to confront them. Maybe she'd even bring the arrow so she could shove it in one of their legs and see how they like it. She smiled, glad they could agree on something. Satisfaction made her eyes gleam. At least he wasn't going to shut her out and make her stay home or something like she needed to be protected. She hated that. He was right that she didn't have much in the way of defense if a human attacked her. She'd always just used her teeth like all the other coyotes, never thinking much about the consequences cause up till now, she didn't know there were any. But now she'd have to think long and hard on what to do because running just wasn't in her nature unless she was outnumbered or something. Maybe once she learned to turn really well then she could just shift and punch them or something. That might work!

He didn't seem to want to jump into the consequences of turning a lot of humans, merely smirking knowingly in a smug way that made her want to shift and punch HIM but since she couldn't do that just yet, she merely huffed in irritation and rolled her eyes. At least she managed to turn this time, mostly without a hitch. She knew there was definite room for improvement but hey, she'd done it, alright? She was proud of herself and apparently, so was he. Somehow this lifted her spirit just a tad more, probably because of the whole alpha bond or something. She listened when he told her that she would need to keep practicing and it would get easier, nodding her head.

"I can do that."

She assured him. And she would. Every chance she got, she would make herself shift. When seh came to him and lifted her fore paws on his knees, he leaned back as if expecting her to lick him or something. Ew, that would be gross. She would never do that, at least not in affection. Maybe to piss him off or something, yeah. She didn't like to hold her own thoughts in, it being a weakness of hers, so she asked him about his eye and was surprised when he answered her honestly. He lifted his hair again and she squinted her eyes to look closer, noting instantly the dull fog covering the eye that he kept under his hair. He told her not to spread it around and she slowly lowered herself back down off his knees and sat down in front of him, her ears flicking back as she scowled at him.

"Naw, I'm not a cheater like that. If I want to punch you, I'll make sure it's in your good eye. Deal?"

She smirked, her eyes gleaming wiht mischief. He seemed amused when she told him that she wouldn't sniff a tree unless there was an important message. Ah well, she couldn't make him understand. He was just a grazer with limited smell, after all. When she asked about shopping, he started to explain and she tilted her head, brows furrowed in confusion of this whole trade and money system. What good did it do? Why couldn't they just take what they wanted and fight anyone who tries to stop them? That's what you do in the wild. So why did humans have to complicate everything? And this whole work thing? That just sounded like a load of BS. who would want to do labor just for some stupid money? She worked for her food because she had to but to work just to buy stuff like clothes? She frowned.

"You're not gonna make me get a job or anything like that, right? I'd rather just punch someone out and take their wallet if it comes down to it."

She shrugged lightly, like that was the easiest thing in the world for her. He asked if she wanted new clothing and she took a moment to think about the clothes she was wearing in her human form. They were ripped on the floor not too far from her. Whoops, she had forgotten to take them off before she shifted. Oh well. She scowled thoughtfully and looked back at him before nodding.

"Yeah, I guess I'll need some more now."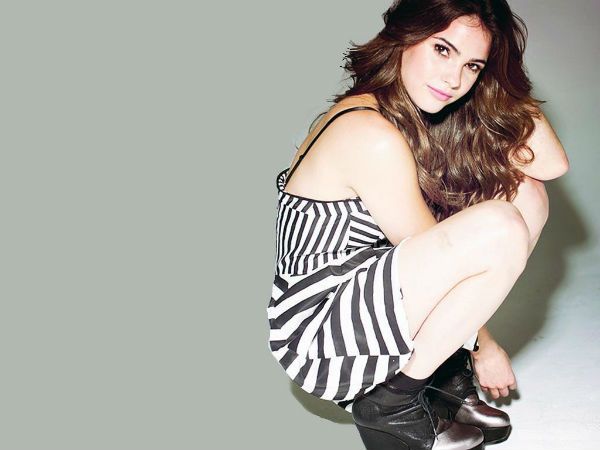 Replies

Post A Reply