ah, siren song, the captain says there's nothing wrong
72.168.176.244Posted On June 13, 2017 at 1:24 PM by Malia Tate


She couldn't understand this system of buying and selling things because it was never necessary for her survival before. Why would humans choose to live like this when they could provide everything they needed by doing for themselves? Were they really that lazy to pay for someone to do the things for them that they could do for themselves?

He didn't seem amused at all by her taste in clothes. He at least gave into letting her have the leather jacket. That would definitely help with keeping her warm. But why did she have to have a sense of fashion? What was the use of matching clothes and wearing only certain fabrics? That wouldn't help her survive. She shifted impatiently as he handed the cashier the tag and she went through scanning everything. Couldn't she just write it all down and punch it later or something? This was taking FOREVER. The scanning noise was incessant and noisy and she hated it instantly. She put her hands over her ears and gritted her teeth as she tried to grab bags from Frost. As he took her arm and guided her away, she gave one more glaring look over her shoulder to the attendant, just to make sure she got her point.

She snorted in disagreement when he told her that the cashier couldn't turn the noise down, that she would get used to it. She doubted that would ever happen. He mentioned shoes and she told him how uncomfortable she found them, hoping somehow that he wouldn't make her wear them. At least he seemed agreeable when she talked about food. He told her that there were leather shoes and she all but beamed at him. She could probably tolerate those a lot better than anything else. But he wanted to do something else first so she followed him...up until the floor started moving under people's feet ahead of them. She stopped in her tracks and simpled stared for a minute, her eyes widening in both fascination and horror. What was this witchcraft? Why were people trusting the floor to take them in any single direction? What was wrong with just walking down? She'd seen regular stairs. Frost had them in his house so why didn't they have them why?

Her heart was racing and she gasped and reached out for Frost's arm when he went to step on it himself.

"No, don't!"

She growled at the escalator as if that would make it not move but it did anyway, despite her warning. She stumbled back and crossed her arms across her waist, biting her bottom lip as she watched him disappear down the escalator. She walked up to it again, watching as he stepped off at the bottom, seemingly unharmed. Pacing for a minute, she made herself breathe and watched a few more people go down it before hse caught her breath and reached out a foot. She planted it squarely but the thing wouldn't stop moving to let her get settled! She was instantly swept away and she fell forward, grabbing the moving rail for dear life as her other leg dragged down behind her. She was hyperventilating by the time she got to the bottom and when she saw the floor that was decidedly unmoving in front of her coming up, she all but leapt forward to steady ground, tripping forward and catching herself on a pole. She clung to it and tried to catch her breath and calm her racing heart.

Why was everything so dangerous? Her eyes scanned the crowds for Frost, seeking his sanctuary in these moments.

"What the heck was THAT?"

She cried out to him when she found him. She stepped closer, almost touching as they continued walking through the stores and when he brought her to a table, he told her to stay. She scowled at him but the chair did seem inviting and her heart was still racing so she slumped into it and crossed her arms, waiting impatiently for him. A guy walked by and when she met his gaze in curiosity, he gave her a smirk and nodded his head. Instantly confused, she frowned and curled her lip, growling in warning. The guy sped up and walked away, ducking his head so as not to make eye contact any more. She smirked in satisfaction and leaned back in the chair.

"That's what I thought."

She muttered to herself. She perked up when she saw Frost coming back and she could smell the food on the tray. Her eyes widened and she licked her lips as he set it down before them. She looked at the chicken, not sure of the clumpy batter stuff. She reached over, poking at it before licking her finger.

"Mm!"

Deciding the taste wasn't so bad, she grabbed a piece and tore into it, not caring at all who was watching or might find her eating habits rather savage. It didn't take long at all before the chicken was nothing but bones and still she chewed on the ends and picked at them.

"That was good!"

She assured Frost. She eyed the fork he had tried to give her, giving him a raised brow.

"What's that for, to pick my teeth?"

She smirked, finding herself rather amusing and she was even more so when she saw the salad before him. It smelled decidedly more gross than her chicken. She scowled when he told her that he didn't eat meat.

"You don't know what you're missing."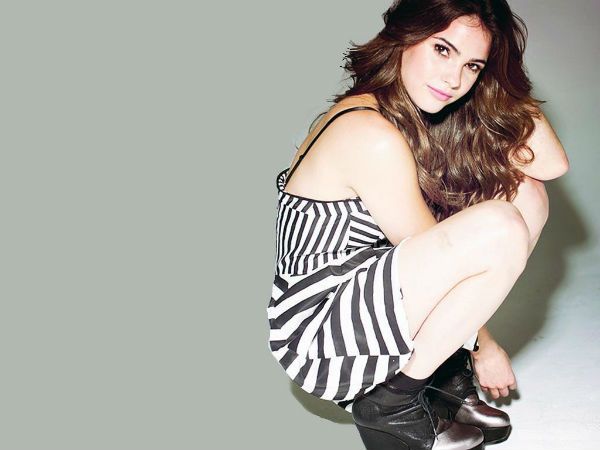 Replies

Post A Reply