though my mind could think i still was a madman
72.168.177.172Posted On May 01, 2017 at 5:59 PM by Troy Marks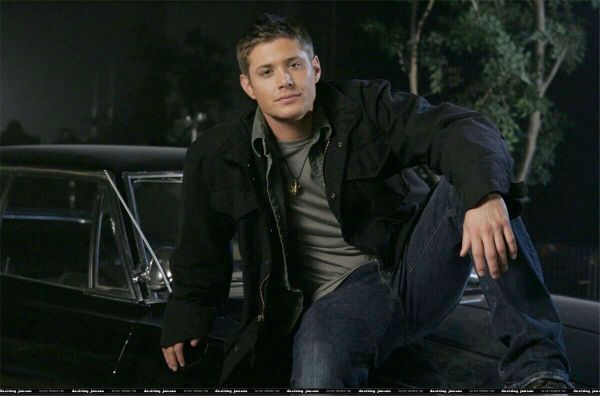 He knew it was exactly the right things to say when she smiled at him like her world was lit up like the sun. She leaned in and kissed him, a kiss he returned hungrily. She wasn't the only one reluctant to pull back and when she did, he sighed in contentment, turning his head to brush his lips across the top of her head as she leaned her head on his shoulder. As she started squirming on top of him, he loosened his arms, not sure what she wanted. Then she said she needed a bath and he chuckled and shook his head.

"I doubt that will stop the steam rising off that hot body of yours but you're welcome to try."

He said with a sly wink. He didn't care about the bloat or anything else. She was still the finest specimen in the world to him. He didn't care about the pants she wore or didn't wear for that matter. She would look good in anything. As she got up, he leaned back on the couch, waggling his eyebrows.

"I hate to see you go but I looove to watch you leave."

He said in a singsong voice to her as she walked away. He loved teasing her and hoped they would always be like this, kid or no kid. Sure, her stomach may be a little bigger but that didn't change anything he saw. She was beautiful inside and out. If anything, it meant her boobs and butt would be getting a little bigger, right? Nothing wrong with that in his opinion. She was perfect no matter what. As she walked into the bathroom, it didn't take him long to realize he wanted to be in there with her, to baby her if nothing else. She was carrying his child and he'd be damned if she wasn't going to get some extra TLC along the way. Especially since apparently he didn't have a lot of time to do that in. He didn't want to think about if their relationship would change and all the aspects of it. He still wanted her no matter what but he would understand if she pushed him away. Sure, it would hurt but he wouldn't go looking for it elsewhere. No, she was the only one he wanted. He was addicting to her particular brand now.

As for after, he had heard all the nasty rumors about what happens to a woman's body after childbirth but as far as he was concerned, she was a vampire and everything heals three times faster. She should be back healed and healthy soon enough and if not...well, he would wait patiently and help take care of the child in the meantime. Sure, he would have his urges but he wouldn't push her and he would wait till she was ready, no matter what. He hadn't even really thought about the dungeon since she first mentioned it that night. Somewhere in his mind, he picked up that she wasn't joking and it did make him curious. He thought about it a couple times during their usual sexcapades but it never left his mouth. Maybe some day he would get to experience that. He just really wanted to see her in leather. The place had gotten silent now that she'd moved into the bedroom and it only just occurred to him that she was probably about to get in, thinking he wasn't coming.

He jumped up and made his way sneakily into the bedroom. He could see the pile of clothes she had stripped off and he smirked to himself before he took off his own clothes and walked into the doorway of the bathroom. At first he could only admire her changing naked body. Even with a growing belly, she was still a sight to behold. Just knowing she had real life growing in there entranced him in a whole new way. He leaned against the doorway and just watched her for a minute, hoping she didn't know he was there, not yet. He was enjoying this moment too much. He watched her draw the bath and pour in some oil then light some candles. His lips tugged into a smooth smile. Just as she was poised to put herself into the tub, he moved up behind her, letting his hands gently move to her shoulders and start caressing and massaging. His lips brushed against the side of her neck and behind her ear lobe as his hands moved down her arms, gently massaging and loosening the muscles before they moved back up her arms then slowly made their way down her back and sides, caressing and massaging in gentle light touches.

He worked circles and outward, drawing the muscles apart to loosen tension as his lips moved against her shoulders now, helping kiss the tension away. He even did some light massage on her glorious butt and her upper thighs before he drew his hands around to her front, massaging up her stomach in light gentle circular motions. He could almost feel his fingers gently rearranging the baby within, soothing it into a more comfortable lying position for her before he moved up, his fingers caressing the sides of her breasts. It wasn't even sexual motions this time, just easing up the tension in her body. He was sure it was putting some strain on her, this whole pregnancy thing. Once he was sure she was good and relaxed, he moved to lower his arm around the back of her knees, drawing her up as his other arm cradled the back of her shoulders and neck. He picked her up, wedding-style and gently set her in the bathtub with a big grin on his face.

Only then did he move to grab the loofa and put some soap on it on soaking it in the water, drawing the hot water over her knees and chest before he started lathering her shoulders with soap. He hadn't even gotten in the tub yet and he was already doing his best to baby her.


Replies

Post A Reply