my charade is the event of the season
72.168.177.180Posted On May 19, 2017 at 5:36 PM by Troy Marks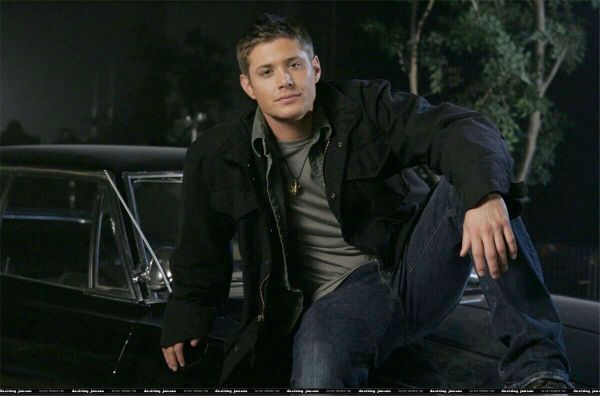 He didn't know why but the thought of being a father was exciting. In a way, sure, he was terrified because he knew while for part of his life, his father was a great one by all standards, it was like when their mom died that he became a different person, obsessed with hunting and he threw himself into his work. It was like seeing his kids reminded him too much of her and he avoided it at all costs. So he wasn't all that surprised when he woke up one morning to find his dad gone and just him and Sammy left to pick up the pieces. When Sam had left; that had been the major betrayal. He never in a million years saw that one coming. But he promised himself that he was going to be the best dad this kid will ever know. He wasn't going to make the same mistakes his own dad did. He was going to be there for it and he wasn't going to show them how to hunt. That wasn't in the cards for their kid. It would live a nice normal life. It would get the childhood he never did.

He was surprised to feel her jump beneath his touch when he stepped into the bathroom behind her. His arms encircled her for a minute, his voice soft in her ear.

"You okay? Did I scare you?"

He knew she must be thinking about the baby. It seemed to be all either of them could think about lately. She was stressed and he was doing his best to take all the burdens off of her so she could rest and relax for the baby's sake and for her own. He wanted all the best for both of them. He wanted to spoil them. He wanted to make them feel like royalty. He knew they didn't have long to get ready so he wanted to get to work on that nursery as soon as possible. Would she let him pick out the wall colors? Would she want something neutral or should they wait till they know the gender? What kind of furniture would he need? So much research needed to be done. He was sure it was going to be a long night of him looking stuff up on the internet tonight. At least she seemed to be enjoying the massage. She closed her eyes, her body relaxing beneath his hands. She yelped a little when he picked her up and he chuckled. She invited him into the water and he smiled.

"Mm, tempting. I might have to take you up on that."

Finally he did just that, climbing in carefully behind her and letting out an "ahh" of contentment as he slid down to sit behind her with her between his legs. She leaned back against him and he found himself playing with her hair. He could tell by her voice that she was stressing and he shook his head, making a "shh" noise as he kissed her forehead.

"The only preparing you need to do is preparing that body for housing a baby for who knows how long and then delivering it safely. I'll take care of the rest." He was already wondering how many groceries he needed to buy, where the closest baby store was, among a gazillion other things. He wanted to be prepared for her sake.


Replies

Post A Reply