i got the throttle, now baby you steer
72.168.177.253Posted On April 12, 2017 at 6:01 PM by Malia Tate


She wondered if he even thought about her while she was gone. Maybe she pissed him off enough that he wouldn't even care that she didn't have anywhere to go, at least as far as he knew. It's not like she ever caught him out in the streets searching for her, but then it's not like he would even know where to begin. He wouldn't dare think that she had left his apartment only to wind up in another man's house. And it's not like Frost lived in the shabby side of town either. He actually had a pretty decent place. Maybe he would have given up on her by now, thought she was dead or something. She didn't want him to worry anymore if that's what he was doing so she wanted to stop by and at least reassure him that she was okay. And of course to make up for behaving the way she did.

She also couldn't help but wonder if he'd thought anymore about possibly being a Were. Would he be so stubborn that he'd continue to deny it even through the next full moon? She wanted to offer to be there for him or something but she wasn't good enough at shifting herself to offer much help. As it was, she would probably need Frost on standby when that night came to make sure she didn't shift and hurt anyone. She was prone to be more moody on full moons. She was getting better at shifting, though, which was a plus. She had been practicing just like she told Frost she would. She wasn't 100 % by all means. She still had to concentrate and really work at it but she was coming along. She could even half-shift, it would seem, but that was even less controlable than the shifting completely thing. When her emotions got out of hand, she found that she could make claws out of her fingers and even grow fangs. Her toes could become claws too, as weird as that sounds.

She did notice that the closer she got to the apartment, the more faded Henry's scent seemed to be. Was he not living here anymore? Why would he just leave? She scowled and was just about to raise her hand to knock again when she felt his presence closeby. Turning, she raised a brow at him coming from another direction. So he must not have been home. He moved up alongside her but she didn't like the expression on his face. So serious...almost sad. What happened while she was gone? Surely he wasn't this upset about her leaving. And straight to the point, like he was in a hurry. Did he want her gone that much? The thought made her brows furrow. She was stuck between being upset because she considered him a friend and angry because she didn't feel she deserved this. She'd never had the best temper.

"To talk to you. I didn't like how we left things. I shouldn't have pushed you like that. I get that now. I'm...sorry."

It was so hard to push that last word out. She was horrible at apologizing but there, she'd done it.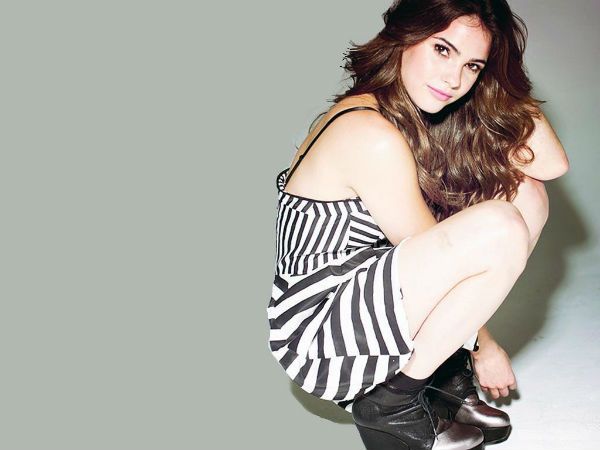 Replies

Post A Reply