the coffee, the diesel, the methamphetamines
72.168.177.79Posted On April 23, 2017 at 5:19 PM by Malia Tate


She could tell there was something weighing on Henry but he'd never exactly been the open book type. If there was something wrong with her, she would probably tell the whole world, or at least anyone in the close proximity that was listening. She didn't have a filter. But he was a mystery and she knew it wasn't on purpose. He was just a very private person. She looked up at him and scowled, watching his expression change. He was thoughtful and whatever it was about was heavy but she knew better than to ask about it. She wanted to help him somehow but understood if it was something she couldn't help with anyway. When he told her that he had finally accepted what he was, it had taken everything she had not to start asking him all the questions suddenly spinning around in her mind. Had he turned yet? Was it painful for him? Had he hunted anything in his animal form? Did he know any other weres? But she held her tongue only because of the memory of their last arguement. She didn't want a replay if she pushed too hard.

Instead she changed the subject to her clothes. She couldn't gauge how he felt about that. A small part of her wondered if he wanted to talk to someone about the whole were thing but she figured he would bring it up himself if he did. From his last reaction to it, he had made it seem like a sensitive subject so she didn't want to get things heated again. She spun for him to see all angles and was pleasantly surprised when he said that she looked hot. She scowled thoughtfully and looked down at the clothes then tilted her head at him.

"Is that a good thing or are you just commenting on the weather?"

She glanced around. She was always warm so she wasn't sure if he was talking about their body heat or what. These human phrases were still so confusing for her. He still seemed thoughtful about something and every time he made that dark expression, she just wanted to cheer him up and make him laugh. Surely he knew how to do that, right? When she asked if he wanted to do something, he said he needed a drink and she made a face, wrinkling her nose.

"Ew really? That stuff was nasty. But I did hear that it makes fun things happen...Sure, why not? You know any good places? I usually just play eenie meenie miney moe...or I flip a coin or something."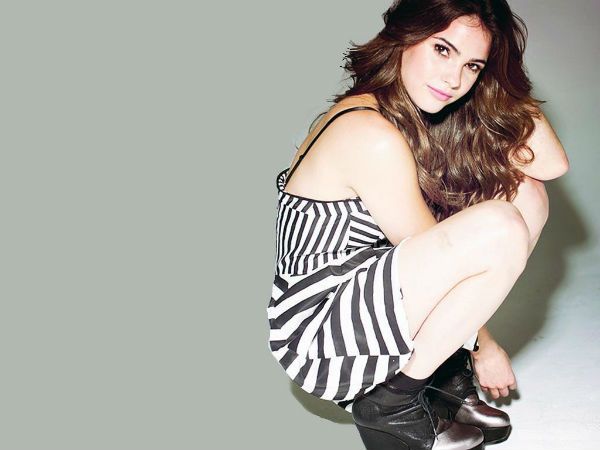 Replies

Post A Reply