let's squeeze every drop out of this machine
72.168.176.84Posted On April 26, 2017 at 5:01 PM by Malia Tate


She had learned pretty early on that Henry wasn't an open book and no matter how she tried, she wasn't going to change that any time soon. He was secretive and she would just have to live with that. She was here to be his friend this time though, not his roommate or the girl he saved that night. She'd like to think she moved past that and now she'd like to return the favor and just be someone for him to hang out with and talk to, but only if he wanted to. At least he hadn't told her to get lost yet so that had to be a good sign. The way he looked at her in her new clothes was certainly different but she'd seen flickers of desire in him before when she was naked. She was used to it from being in the coyote pack but mostly only when she showed her strength or determination. Here, it was like just a look sometimes and she didn't even have to be doing anything and she'd see that same look in their eyes. Guys were so weird.

But she knew deep down that he was pensive about something and though he didn't want to open up about it yet, she was here to distract him however she could. Of course, she knew nothing of intimate relations so as far as she knew, that was nowhere near being on the cards for tonight. Sure, Henry was cute in that clueless sort of way most of the time but he kept talking about some boyfriend before and his tone had affection or something in it so she just thought he must really like that other guy and no one else or something. Maybe that was humans' way of saying mate or something. He smiled at her and said that it meant she was attractive. She scowled thoughtfully at him, trying to figure out if he was joking first before she finally shrugged.

"Oh okay. So I did good? Miyako picked them out for me."

He said that he wanted a drink and she automatically thought of that nasty beer she had tried before. But he told her that there was other stuff besides beer and she thought about the fruity drink the panther had gotten for her last time they hung out. She licked her lips slowly. That stuff was GOOD. She nodded.

"Okay, sounds good. I like berries."

She told him automatically since that was what the panther had asked before he got her that fruity drink that tasted really good. She asked if he knew of a good place and he said that there was a favorite place around the corner. She nodded. She was a little worried that he had a favorite bar picked out of all things but at least that must mean he had fun. The panther said drinks made things get fun, right? As he turned to walk away, she fell into step with him. The walk there was mostly silent but for now, she was okay with that. She had so many questions since the panther had told her that he didn't have a biological brother, only a sister that was a panther. And apparently his sister had a thing with Frost, her alpha. But that didn't rule out if him or his sister had bit anyone and made them into a panther. Could Henry have been bitten? She glanced at him out of the corner of her eye but she didn't want to bring that up. It hit too close to home and she was trying to avoid the subject so they didn't fight again.

But then they were there and he opened the door for her. She smiled at him.

"Thank you, good sir."

She said with a dramatic nod as she stepped inside, a slight giggle falling from her lips as she moved to the chair like he told her to. She took a seat at a corner table, watching as he went over to the bar to place an order. She had watched the panther do it too the other night. So this was how they got their drinks? Interesting. The drink he brought her this time was certainly not the same as the one the panther had gotten her but she would give him the benefit of the doubt and try it anyway. She smiled as she took the glass from him and took a sniff. Hm, it didn't smell too bad. She watched first though as he poured himself a glass, leaning forward to sniff his glass too. The strong smell of alcohol almost made her gag but she leaned back with her nose wrinkled and turned back to her own drink. Taking an experimental sip, she raised her eyebrows.

"Mmm, not too bad! Thanks!"

With that, she started drinking away, emptying the glass not but a few minutes later.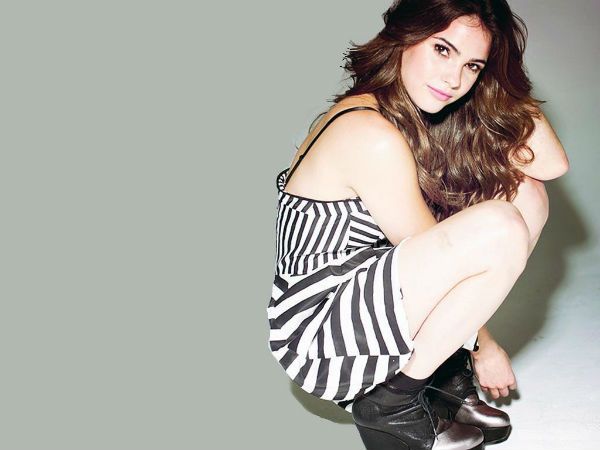 Replies

Post A Reply