well i guess someone has to take the title since no else is volunteering
67.143.208.53Posted On December 20, 2017 at 5:27 PM by Katarina Foster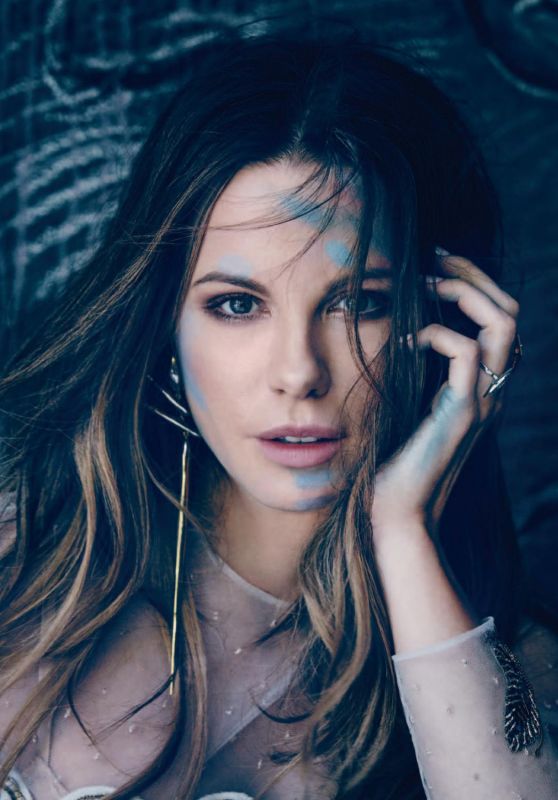 Since he was her first, maybe she was a little biased but she didn't feel like she was missing out on anything by only being with him. He was so unpredictable and each time they slept together, he seemed to show her another side to it that she didn't know existed. She was all but addicted to having sex with him. It was a new adventure every time. She loved seeing that look in his eyes when he looked at her naked. There was such power in it, like she was all that he saw. Like no other woman could compare or come close to it. She couldn't deny it made her feel sexy as hell and there was nothing more stimulating than that. She was happy she'd gotten him to give up the womanizing for something more stable and fulfilling. At least for her. She wouldn't have been able to handle just being another one of his conquests. She would have been too jealous, adding a new girl to her hit list every week. Would she have killed to keep his attention? Probably so, as long as she didn't get caught and made them all look like accidents. She was only now finding out just how fiercely possessive she was of him. He was HERS. She had never had an attachment before so she clung to him more than anything else in her life.

He knew all the right places to touch and kiss. It was utterly arousing all on its own without adding the individual sensations to it. He had not gotten any less good at this throughout the time they'd spent together. If anything, he had only became an expert in just how to make her body ride that wave to orgasm that much quicker. She knew her strength showed itself most when her adrenaline was up and this was definitely one of those times. She swore she heard the shelf groan beneath the grip of her fingers and she hated to think she might have damaged it but at the same time, she could care less at this particular moment. It just felt too damn good. As he dropped his pants, she was practically drooling already. He was always a sight to behold. How did he stay so damn fit when he never exercised? It was bewildering to her but she wasn't complaining by any means. She loved to look at him. He was appetizing, REALLY appetizing. She pulled him to her after giving him a curled finger and she grinned when he said that anyone would think she was enjoying herself. "Mmm, and what do you think?" She purred in his ear as she nibbled and sucked on his ear lobe, running her nose behind his ear teasingly as she planted soft kisses on his skin.

She was just as eager to give as recieve, rewarding each touch of his with a tease of her own. She knew he loved it when she tugged on his hair, using those moments of control to give him some satisfaction while he drove her crazy. His touch on her breasts was just the right ticket to get her started on that path to ecstacy, the addition of his fingers between her legs only promising that much sooner release she so needed right now. He groaned and she felt herself only climb higher with the sound of his pleasure. It only turned her on more to bring him arousal. When she finally found her climax, she was panting, her skin prickling with adrenaline and a high that was so unlike any other. He told her that she was welcome and she could only smirk. "You're such a sexy jerk." She replied sarcastically. Then she pulled him back to her, taking his mouth on hers with a passion she held only for him. She nipped at his tongue and felt his eyes open, knowing he was watching her intensely, waiting for her next move. Oh, and she intended to keep him on the edge of his seat for the next few moments.

He chuckled as she called him evil, only saying perhaps and she made a tsk tsk noise in her throat. "No perhaps about it. Pure evil, that's what you are." She continued to purr. Then she took the control back, pushing him onto the bed before straddling him, taking him in her hand only to place him lovingly into her as if he was meant to be there all along. She moaned with longing as she lowered herself onto him, rewarded with his own gasp as he said that she felt amazing. She wriggled in response before pushing for that glorious rhythm she knew he liked. She started off slow, tormenting him just a little before she picked up the pace, moving with his hips and offering him the best angles as she drove herself down on top of him, letting him ride that mountain to the top as he called her name. Only once he climaxed would she slow her rhythm and stop, her hand trailing lovingly down his chest as she leaned down and kissed his lips gently this time. "You're welcome." She whispered, her eyes practically twinkling.


Replies

Post A Reply