or i just take it because i'm sneaky like that
67.143.208.11Posted On December 31, 2017 at 8:51 AM by Katarina Foster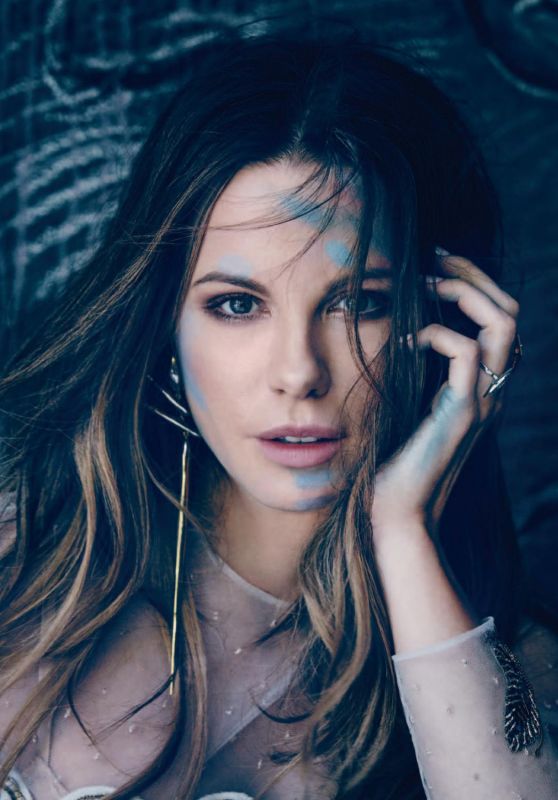 She could never get enough of him, it would seem. No matter how many times they found themselves tangled up together in the bed or in the bathroom or living room or wherever their hormones took them, it was never enough. He was like a drug to her, addicting, taking over her life. She loved that he tried to take control every time they got intimate. It kept the challenge in it because she was always trying to get it back. Maybe at first because she was so inexperienced, she let him take the wheel a lot and steer but as she got the hang of it, she found that being in control here just gave her that much more power. And she was addicted to that power. They had spent so much time tangled up that they already knew all the right buttons to push with each other and that kept it all the more interesting. She knew how to touch him and just where to squeeze and he knew when to speed up or slow down, whether it be his fingers, his tongue, or his oh so appetizing member that got to have fun making her come undone. He only chuckled when she called him evil, apparently too wound up on her taking control and pushing him onto the bed to think of a come back.

She didn't waste any time grasping his length and putting him inside of her where it was warm and welcoming. She was already gloriously wet and ready and she knew it was his favorite place to be. She picked a slow rhythm at first so she could adjust as needed to get the best angle for him to get in deep because she knew that was how he liked it. Only when she had him making all the right noises did she speed up her tempo and listen as he said her name over and over again. She could never tire of hearing that sexy voice say her name. She kept the pace fast and hard, feeling him thrust his hips to add his own music to the symphony as he grew ever closer and finally as he peaked that wave and rode it did she slowly let him come down from that hight, a look of pure pleasure on her features as she watched him. As his body relaxed beneath her, she slowly slid off of him and moved to lay beside him, though she could never stop touching him. She wasn't a full blown cuddler or anything like that but she did like to caress his chest softly and lay butterfly kisses on his forehead and jaw and neck, really anywhere that she could reach. Maybe it was her way of letting him know that she still had feelings for him and it wasn't just about the sex. Though it never was, even from the beginning.

She kissed him gently and smiled as he leaned over to brush some hair out of her face. It was times like these when she could get lost in those blue gold eyes and never have hope for resurfacing. He meant so much to her and she knew the words that were in the back of her throat every time she thought about it. The same words that all but gave her a heart attack the last time they were spoken. She shivered and she knew it wasn't because she was cold. It was because she was so attached to this man and was utterly terrified that something would take him from her forever. She did wonder sometimes about the future, though she would never say it out loud. She pictured him as an aging man, still worried about how his salt and pepper hair looked before he went out the door, still giving those charming smirks to the ladies half his age but they still giggle as he walks by. Of course they didn't age like normal people so who's to ever say he would have salt and pepper hair. Maybe his hair would stay gloriously blonde and his skin would stay wrinkle free, immortalized beauty for her alone.

She could picture herself at his side sometimes, grabbing his hand out of nowhere and planting an affectionate kiss on his cheek. Her hair was gray but still wavy and flowing over her shoulders and she still had spunk in her step. Of course most of the time those dreams would give way to nightmares where she faded into the landscape and left him there alone, but no, another girl was at his side, a young spunky thing. Maybe a red head with captivating green eyes or a blonde like himself with gorgeous blue eyes. Someone else who made him smile in that way he smiled at her and he would kiss her hand as she walked up and give her that lazy smirk and she would all but swoon right there on the sidewalk because he was hers. And where was Kat? Probably dead. A Were or a vampire or hell, maybe even a witch, got the better of her and she had died. And he probably grieved for a long time but hunters were immortal and after a while, he got lonely and found someone else to make him happy. She would want that for him. He deserved happiness always.

She had sold her apartment six months ago but she never told Kohl. Maybe she didn't want to jinx anything or make him think they were a done deal and he should start shopping for a ring or something. Not that she ever thought Kohl would do that. She just didn't want anything to change. Everything had pretty much already been moved over to his place over the years with her practically living there and she didn't see the sense in paying mortgage for a place she didn't use so she sold it through a private realtor who got a decent deal for her and just never told Kohl about it. She didn't even have to go to the apartment or do anything. She paid the realtor to have everything taken care of. She was brought back to reality and the now when Kohl's voice hit her ears. She looked up at him and smirked at his question, her eyes twinkling with amusement. "It's about more than just the heart rate. It's about working on awareness of your surroundings, clearing your mind, and working on your reflexes while building up stamina." She leaned in to kiss his nose. "It's not like I can work on any of that while in this bed."

He went on about his record recovery time and she giggled, sitting up as she ran her finger teasingly down his chest. "You're right, I haven't. Cause maybe I don't want to be a hermit who stays in all day getting her brains fucked out when I could be training to save lives." Her expression softened, because even she knew that wouldn't be the worst way to live, especially with Kohl, but there were people out there who needed her to be sharp. Sometimes she was the only one standing between them and death. She offered another smirk. "Plus I'm not the only one with work to do. You have a company to run, last time I checked." Then he said he was working on something new and her brow rose up in question, already chewing her bottom lip at his question as she nodded. "Of course. You know I like the toys you make." Her eyes lit up like a child at Christmas over the thought of a new weapon possibly to try out.


Replies

Post A Reply