you can try
67.143.208.62Posted On January 21, 2018 at 12:01 PM by Katarina Foster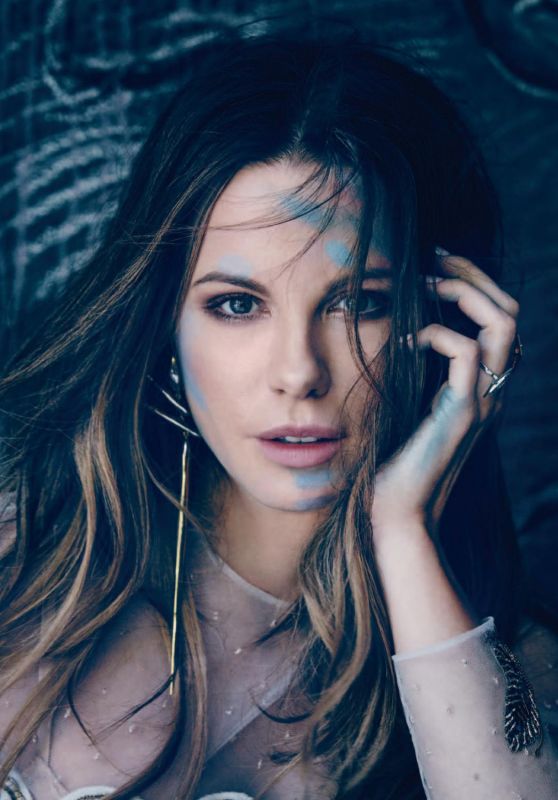 He wasn't trying to disagree with her about sex not being good for clearing the mind so he must not be able to think of a good argument. The idea made her smirk even as she leaned back against him, urgent for his touch even after her whole body felt satisfied. She had never felt so safe and whole with someone before, not like this. She felt like she could lose herself when she was with Kohl. There used to be a time when she would have balked at the idea, considered it too dangerous. She had tried that road and in the end, his life had been in danger. She had tried to keep her distance, keep him at arm's length, but it was everything she could do not to keep running back to him. He was an addiction she couldn't get over and she had given up on trying to. Now she hungered for him like nothing else. He was the ultimate release from reality. His lips brushed at the back of her neck and a sigh left her lips of contentment, even as she swiveled her head forward to give him better access.

His fingers worked soothing circles on her thigh and she felt her body coming alive at the seemingly innocent touch, like his fingers held a link straight to her core and it was already aching for more. As if reading her very thoughts, his fingers dipped down between her thighs and she gasped, her hips arching up to meet him with open arms as a long moan escaped her lips. "You trying for round two?" She managed to mumble through smiling lips. His lips brushed her again and she made an "mmm" noise in her throat at the touch, her back pressing against him until she felt the cold of his absence as he rolled onto his back. Oh hell no. She wasn't done with him yet. She rolled onto his chest, smiling at the rumble of laughter he gave as she started trailing her fingers lightly across the ripples of muscle on his stomach and chest. She honestly didn't know how he stayed so fit with all his talk of sleep and sex. There was no room for exercise in his plans. Must be the Hunter blood in his veins.

He seemed to agree that sex didn't save lives though she wouldn't put it past him to try to find a way to link the two. The mention of work made him groan and she smirked in response, knowing how much he just 'loved' his job as CEO of his own company. It was another thing she didn't altogether understand. How did he make so much money by staying at home and having impromptu meetings on his laptop with the people he worked with? She didn't understand how they could take him seriously when she could see him sitting with the computer in his lap, nothing but boxers on from the waist down but he would wear a suit and even a tie up top to make it look like he was ready for business. It was all she could not to burst out into laughter during his meetings most of the time, especially when he tried to get all serious. Yet somehow he still seemed to be good at running his business. Either that or he hired some damn good people to do it for him. She didn't care either way. She'd be happy with whatever he did as long as she got to keep the time she got with him. She wouldn't give that up. It was too previous to her.

Her eyes were halfway closed by the time he got around to talking about his new weapon and it was enough to wake her up from her half doze. His fingers brushing and twirling her hair always seemed to relax her to the point of sleep. If only he'd waited just a few seconds more.... But alas, she was up now and eager to see his new weapon. He was a genius when it came to making things for hunting and she was glad he'd found some way to use his strengths. She knew hunting would never be his thing but he wanted to keep her safe and somehow, she felt that making weapons made him feel that by some sense, he was keeping her safe. She would support the idea no matter what just for that glow in his eyes she got to see every time he showed one off for her. He muttered to hold on as he got up and rummaged through his drawer. When she finally got her hands on the taser dart gun, her eyes twinkled with eagerness, holding it up like she was pretending to shoot something. Then she purred at him about being a test subject, hoping if she batted her lashes at him enough, it would do the trick and he'd have a dart in his delectable little ass before he knew what hit him.

She stuck out her bottom lip in a pouting fashion as he said that he wouldn't make a good subject, pointing out his fear of needles again. She knew very well how he felt about those but she had to tease him anyway, her lips slowly curving into a malicious grin. "Well, at least I know you wouldn't move while I aim my shot, then." Her lips quirked and her eyes danced with mischief. No, she wasn't that mean, but that didn't mean he couldn't doubt it for just a second or two. He shifted beside her on the bed, moving in to plant his lips on hers and she drank it in before he pulled back and let her know that he needed her to test it and let him know how it works. He said he didn't think she could be gentle with it and she smirked, tilting her head even as her free hand sneakily traced over his thigh to caress his most sensitive appendage. Her voice was barely a whisper as she leaned forward until she could kiss him but just let her breath brush against his lips. "I can be gentle, baby. Aren't I always gentle with you?"

The words purred from her lips before she pulled back with a mischievous smirk and turned back to the gadget in her other hand. He collapsed back against the bed and for a moment, all she could think of was running outside to shoot it at some innocent bystander just so she could see if it works. The Council might have something to say about that, of course. As if on cue, he brought up her having some mail here and that most of it seemed to come from the Council. She slyly looked away from him as he brought up not knowing she got her mail here. Most of the time she managed to get to it first and siphon hers out since she didn't have a PO box. She'd thought about getting one but she hated the idea of having to go to the post office every time she needed to check her mail. She was always here so why not? Of course he didn't know that she sold her apartment either. He seemed more worried about the idea of the Council sending her away again. She turned back to him, shaking her head.

"No, they've got me on local stuff for a while so don't worry your pretty little head." She reached out to run a hand through his boyish locks before getting up. Laying the gun carefully on the dresser, she pulled on some underwear and shorts before throwing one of his shirts on over her nude torso, not even caring to wear a bra right this minute as she moved into the office. She picked up the envelopes, throwing most of them off to the side as trash before her eyes stared down at one envelope in particular. On first glance, nothing seemed off about it. It was a normal envelope, that same off white in color with a stamp and her name in pretty calligraphy on the front. She flipped it over. No return address. Red flags were popping up everywhere, especially with the warning on the front that said not to bend the envelope because of fragile items inside. Somehow, just holding it in her hands felt like she had handcuffs on her wrists instead. She couldn't shake the feeling. Her very hands were shaking by the time she used his letter opener to open the envelope and poured the contents onto the desk.

She gasped, her very legs turning to jelly as she stared in horror at the pictures. They were her, her and Kohl. Meeting outside of his house, kissing in the doorway, her hunting at night, fighting with a vampire, chasing a fairy, even her talking to the WereDoberman that fateful night she got the Were to shift to her human form and actually talk to her. Someone was watching her and she already thought she knew who. In answer to her fears, her shaking hands moved the photos aside and found a small card in the middle of the pile. She flipped it over, seizing those two words like it was a bullet to the heart. FOUND YOU.


Replies

Post A Reply