this is not good bye
67.143.208.136Posted On January 27, 2018 at 5:31 PM by Katarina Foster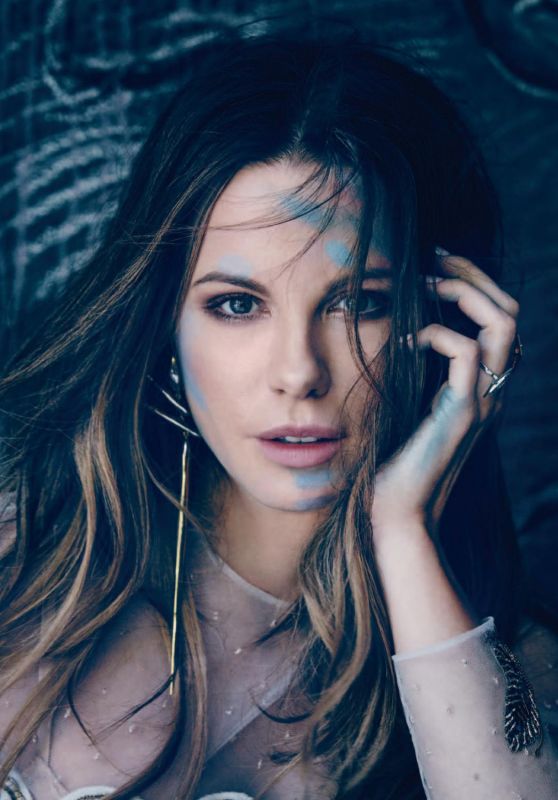 He was always so supportive of her even though she knew Kohl didn't like her life as a hunter. She had given up trying to get him to fully embrace what he was a long time ago. He wasn't a fighter and didn't want to be but at least he could make things to keep her safe. He was so smart and she loved to hear him talk about his weapons like they were extensions of himself. She knew how it turned him on when she was pouring her attention onto those weapons he made. Whether it was a new one he was showing her or one of her own blades, she never missed the subtle change in his gaze when he watched her clear them or test them out. He loved it. She remembered from the first time she took a knife out around him when they were drinking. Even then, she'd been able to distract him and that was before they even slept together. Now, it was like he replayed everything they did in his head every time she touched a weapon. She loved having the power.

She also knew damn well how he felt about needles. The very thought of him passing out when he sees one was enough to make her giggle. She just thought it was too amusing, but she tried to keep them away from him when she was stitching herself up after a bad fight. She did try to be supportive sometimes. Then he rolled his eyes and said she might damage his ass. She tilted her head. "But you said it was so small they wouldn't even know it was there. Surely that wouldn't damage anything. You DO have faith in your own weapons, don't you?" She grinned cheekily as she waved the gun back and forth teasingly. She did happen to think he had a very fine ass that she loved to watch walk in those tight jeans he tended to wear but she wasn't about to admit it out loud. Then she teased him about being gentle as he began to play with her hair. Her hand trailed over his crotch and she loved the way he came to life at her touch, his words prompting a daring light to her eyes as she leaned in close so that their lips were almost touching.

"I'm sure you could, baby. I'm sure you could." She moved her hand away then, a little sad to leave him wanting but she was sure there were other things that needed to be done today. If she got him started again, then neither of them would venture out into the world for a long time, she was sure. He mentioned the mail then and she perked up, wondering what the Council had to send. It felt like they practically had her on speed dial by now so why bother writing? Maybe it was past paychecks or something. She wouldn't say no to that. She smirked as she heard that groan from his lips as she rolled to her feet and slipped on a little clothes before making her way into the office. She started looking through the envelopes and that's when she found the one that brought instant goose bumps to her skin. She heard Kohl come running in behind her, making some joke about a bill being too high and asking if she needed the money. Like she was ever actually spending anything as it was. She didn't have an apartment to pay for anymore and there was always someone cooking food at Kohl's house so she never went hungry.

She couldn't answer him even if she wanted to right now though, her throat suddenly bone dry as she stared at the photos and the card. She coudn't bring herself to touch them, to reach out for that card. Like touching it would somehow bring him right to their door. As if he didn't already know just where to find her. He'd pretty much just told her so. Somewhere in her cloudy thoughts of panic, she saw Kohl's hand reach across and start looking through the photos. She couldn't turn her head to see his expression but she already knew he wouldn't be happy about someone spying on them. She was still frozen in shock and panic. Somewhere along the way, she started hearing his voice. He was asking questions. She had to snap out of it. She had to protect Kohl. She took a deep breath and slowly turned her suddenly tear filled gaze to him. He was mad, and rightly so. She'd done this to him. She'd put him in danger. She felt so damn selfish. "I'm so sorry, Kohl." She breathed it out as she took a step back, trying to catch her breath. Why was she hyperventilating?

She tried to calm down her breathing and then she pulled herself together. She was still terrified but she knew what she had to do. She had to be a Hunter and save Kohl's life. This was her fault and she needed to be the one to clean it up. Kohl kept looking through the photos and as he was distracted, her expression became sad. The tears started to flow silently as she tried to memorize everything about his features. God, she was going to miss this. She took another deep breath, brushing her hair behind her ear as she wiped her face and put on her business face. She needed to do this, for him. He was talking police and she shook her head, backing toward the bedroom. "No, police will only make it worse. They can't handle this. It's supernatural. I'll take care of it. This is on me." She gave him a determined look but she blocked out all of her emotions, not wanting him to see her breaking apart on the inside, already saying good bye to him. She couldn't endanger him while Viktor was out there. He would use Kohl against her and he didn't deserve that.

She needed to end this. And she couldn't be distracted until it was over. She had to let go of Kohl, at least until Viktor was dead, and it was killing her. She cleared her throat and moved into the bedroom, throwing on some jeans and boots then taking his shirt off and throwing it on the bed while she grabbed a bra and her own shirt. She put her hair up and started slipping weapons into all the regular nooks and crannies. She couldn't even bring herself to look at Kohl. It would be too painful. She knew she'd have to come back to get some more clothes but she didn't want to fight and she knew he would say something if she threw up a suitcase and started packing. For right now, he needed to think it wasn't that serious. It was the best way to shield him. She stood up and headed toward the door, still unable to look at him as she reached for the doorknob. Deciding it was safest if she left him with something, she kept her gaze on the door and spoke to him over her shoulder. "I know you don't understand but you will. I'll end this. I'll take care of it and then everything can go back the way it was. I'll...I'll kill him." Taking another deep breath, she turned around.

She couldn't stop herself. She looked up at him and strode across the distance between them. Flinging her arms around his neck, she pulled his lips to hers, almost desperate as she deepened the kiss like it was their very last. When she finally pulled back, she was already breathing ragged as she pressed her forehead against his and closed her eyes for a long second. "I love you, Kohl. I always will." She whispered before she released him and turned back to leave.


Replies

Post A Reply