into these animals we grew
143.238.89.113Posted On February 27, 2018 at 3:26 PM by Tobias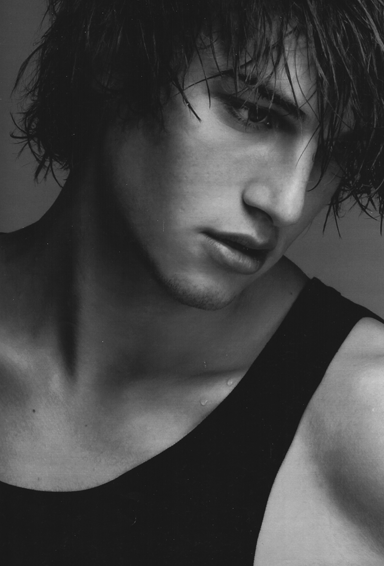 His favourite part was the cars. Definitely the cars. The shining black town car that had been provided for Raven and himself, along with driver, to take them too and from the wedding seemed to fascinate the deviant thoroughly. The wedding itself had been something of a….haze for the feline. The boy so hardly remembering arriving at the wedding or that glorious ceremony itself, his mind so seeming to have shifted somewhere between that coronation and their exiting that cathedral. That shift in personality having surely been imperceptible to nearly any save Raven herself and yet, in the least, that 'other' half had so been present for the ceremony. Resulting in no interruption to that blessed, important day. Here and now, however, the young man so hardly remembered how he had gotten here at all and yet, it hardly seemed to matter as his dark gaze lingered upon that car, his fingers running along its smooth surface as that driver, good naturedly, let him inspect the vehicle thoroughly. Tobias, for once, hardly appearing bothered by those enormous crowds of photographers or tv cameras that flashed and shouted all around him. Indeed, the gangly creature found his tie to be the far more distressing item. His fingers tugging and pulling at it over and over before Raven's demand he stop finally saw him huff and climb into the back of that vehicle with his own fiance.

Those dark eyes remained distinctly wide with clear fascination as they followed that wedding parade to the reception. Tobias largely oblivious to exactly what had occured today and yet that atmosphere so seemed to intrigue him all at once. Those sounds and colours and lights, while normally overwhelming to the curious man only seemed to delight him today. That grin resting readily upon his features before his gaze turned to Raven herself. The woman appearing...nervous all over again. Although why she was as such he hardly knew. His mind so often incapable of deducing those individual emotions and- even when he did- he so often hardly understood how to react to them all the same. The very idea that Raven found the proximity of other Kings and Queens and dignitaries and the Pope himself to be utterly above her had simply never occured to the dark haired man. Tobias incapable of recognising them all the same. Each and everyone of them merely people to the young man. Tobias suffering no similar affliction of of nervousness or self-consciousness. Even if he did dislike to his companion in such a state. Her nervousness so having a habit of setting him on edge in turn, as if searching for some threat he needed to remove.
Those cars readily pulled up outside the palace then. Tobias climbing from the car only to be ushered, along with Raven, into that grand hall and towards the ballroom. The boys gaze once more running along those gilded marble halls. His hand pointing suddenly and excitedly to a rather giant artwork hanging upon one wall. His delight in this piece suddenly clear as his free hand reached to grasp Raven's own and tug the equally well-dressed woman towards it. The boy scowling briefly at her gloved hands. Gloves, he was sure, were baffling. Where she was hiding her hands he hardly knew and yet in that moment it hardly mattered. His mobile phone was suddenly fished from his pocket before being handed to Raven in turn. Tobias pointing again to that artwork depicting a hunting party attempting to trap a gleaming golden leopard that ran ahead of them.

"Take picture…..for….Tetra."

Tobias had, of late, so come to understand the picture taking function off his phone. The boy clearly desiring to send that picture of those things he saw back to his very best of friends. Raven's ability to work that camera far better than this own. It was only once such a task was complete that the well-dressed Were reached for Raven's hand once more. Tobias content to tug the poor girl into that lavishly decorated ballroom. The sheer amount of food on offer seeing Tobias pause near mid-stride- as if he so hardly knew just where to go first. Sitting down at those tables and in their assigned seats hardly seemed exciting. The man instead heading for that table of desserts.

"Birdie! Look!"

He had never before been presented with such a selection of treats. Those cakes and cupcakes and macaroons and scones with cream readily saw the boy reach forward to take one of everything onto that paper plate a passing waiter had handed him. Tobias hardly waiting before proceeding to inhale that first cupcake, his lips parting ever so slightly to mutter those often unintelligible words to himself as he did. Those dark eyes shifting then as those applause started once more, his gaze falling upon that vampire and fae as they entered the room once more. Ravens insistence that they needed to say hello prompting a scowl upon his features as he allowed himself to be dragged forward and into that receiving line behind Anna-Marie and Troy. Tobias clinging tightly to his tray of food as if he feared either the vampire or the fae might take it. The boy eyeing both almost suspiciously as they approached. The idea of two men simply….beyond his understanding. Those words suddenly offered from his lips

"Happy Birthday!"

He uttered promptly. The boy clearly of the belief that this was, in fact, a birthday party for both men before him. Tobias attempting something of a smile before proceeding to wander away once more, leaving that flustered Raven to chase him as he headed back towards that cake table. Another well dressed man (Andras) standing there then. Tobias eyeing that chocolate eclair upon his plate. Such a dessert missing from his own. The deviants gaze continued to linger upon that desired treat, the boy waiting only so long as it took the man to begin talking to the woman he was with (Lani) before proceeding to pluck that treat from his plate and place it on his own. Tobias hurriedly stepping away from the pair once more lest they turn around to find him- only to bump into another man. The deviant eyeing him warily now. His gaze drawn to that golden coloured object upon the mans head.

"I…..like your….hat."

The fellow, appearing momentarily flustered, allowed that grin to find his lips all the same. Thank you but it is not a hat, it is a crown. I am the King of Spain.



madness, as you know, is like gravity: all it takes is a little push
Replies

Post A Reply