on a stormy sea of moving emotion
72.168.176.167Posted On May 20, 2017 at 3:59 PM by Troy Marks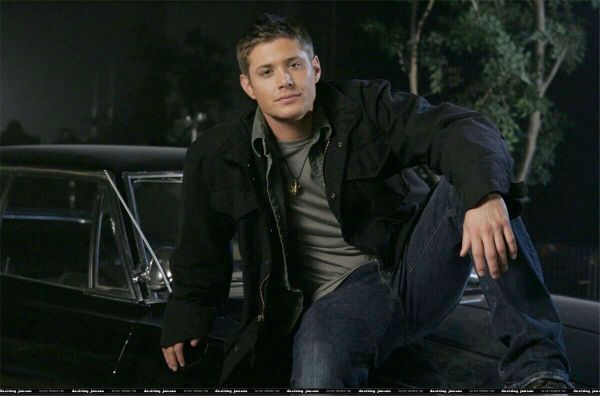 He could tell the minute the whiskey hit Dorian's tongue that he wasn't expecting as much as a kick as he got from the drink. The other fae's eyes widened and it looked like all he could do to keep himself from coughing before he started glaring at his glass as if it had plans to assassinate him. It was all Troy could do not to chuckle but he fought back the urge, covering his smirk with his hand politely as he took another sip of his own drink.

"Nothing like good whiskey, eh?"

He asked in good spirit though there was some amusement twinkling in his hazel eyes. He made a note to himself not to have Dorian on his team should there ever be a drinking contest. No way they would win. He was happy to see Dorian in such high spirits, especially over finding someone special. Troy was happy for him. Dorian deserved it. He just wasn't quite planning on the world to be small enough for not just one but two fae to find lovers in the forms of vampires. Was there some kind of natural predator/prey attraction between the two or something? Maybe something he would have to look into. But he knew he couldn't be a hypocrite and smite Dorian for his choice when he had made his own bed with Amelia and against all odds, he planned on marrying her some day. He didn't regret what they did and he didn't regret his feelings for her. He just worried about other vampires, that maybe they didn't all have such control. After all, she hadn't fed off of a living being for centuries before he came along.

But he was not going to ruin Dorian's happiness so he pulled it together and gave him a smile, a true smile. It was easy when Dorian gave him a simper right back. Troy listened attentively to Dorian's tales of their overseas trips, already dreaming up bringing Amelia to romantic spots like Paris and Greece. Their kid, whether it be a boy or girl, would probably love it too. He smiled whimsically at his thoughts before focusing again on Dorian. He chuckled when Dorian commented on how long it took them to find this kind of love, nodding his head in agreement.

"Guess that's part of why we're immortal. We need more time than most to find what we need."

He shared another happy smile with Dorian. He didn't know a lot about Dorian's past luck when it came to love but apparently it was about the same as his own. Probably a lot of one night stands and flings, maybe even some serious relationships every now and again but nothing that made you think of rings or eternity with someone. Not until now. With Amelia he couldn't stop thinking about it. He was almost obsessing over it, but he didn't want her to think he was only asking her because she was pregnant. He wanted her to know it was because of how he felt about her, because he wanted her at his side, forever. When he asked about a fae monarchy, he listened carefully as Dorian told him he was too busy to start one but that he wouldn't mind helping with one. Then he asked if Troy was going to start one and he laughed and shook his head.

"Oh no, leading's not in my blood. Neither are groups, for that matter. I am curious what you know of an Andras Stein? He approached me about a court he's starting and wanting to recruit me. I wasn't sure I was ever going to join another after Sam....but then I think about the safety it could mean for the baby. What are your thoughts?"

Even though they weren't particularly close or anything, he did grow to value Dorian's opinion. After all, they had both lived a very long time and that made them better at judgement than most. Maybe if he had heard some stories of that fae then Troy would know better which way to turn. He wasn't even sure if a fae court could offer protection to a vampire and vampire/fae child but he had to try something. It was a dangerous world, after all.


Replies

Post A Reply