:: He'll Only Break Your Heart ::
124.149.188.31Posted On September 20, 2014 at 10:53 PM by Tobias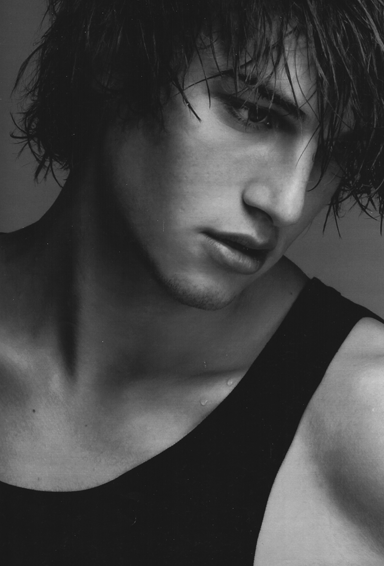 It is nothing short of utter relief that sees the deviant tear free of the small, cramped apartment that Tetradore had seemingly decided to declare as 'home,' at least for now, the trio having taken up residence within the vampire woman's house these past weeks and indeed while the creature is content in the company of his pack, calmed by having Tetradore within his sights at all times…..such a small living space is perhaps not designed for a creature so far from tame that it is near laughable. He does not understand society's norms nor holds any true desire to learn them, content to behave in an manner he sees fit until Tetradore silences him or is in some other way forced to give him the attention Tobias seems to demand from those around him. He is not designed for apartment living, his exercise needs evidently far more significant then two bedrooms, a bathroom, a hallway and lounge room can provide, his consistent boredom having led to rather a number of destructive behaviours- along with his more recent obsession with the postal system and his utter determination to consume the mailman- or any limb bold enough to extend itself through the mail flap on the front door. There are moments of course, in which he is content, allowing himself to be absorbed by the TV or having Nadya attempt to work the mats and knots from his hair. Yet such moments are fleeting, his wild nature conflicting so entirely with the attempted serenity of the household.

That he was to be taken somewhere, anywhere- is a seemingly delightful prospect, the lanky creature wandering beside his companion and into the tree line, already having perhaps anticipated the activity for the evening, animalistic senses readily enhanced as he allows himself to be led further from Nadya, leaving the woman to change alone, although truly such a thing is hardly given to matter to the shaggy haired boy, having seen much of Nadya several times over. He moves to mimic his chosen leader all the same, pulling free from his shirt and pants and undergarments with the same efficent manner, dumping them beside the same tree before it is his features pull into a frown, staring momentarily towards the neat pile of clothing Tetradore had taken the time to arrange- dark gaze flickering towards his own unsorted heap. For a moment the young man seems entirely bemused by such a thing, dark eyes flicking from one pile to the next before his gaze moves to drift lazily back to the other man- now within the midst of changing forms. The barest hint of a smirk seems to trace his features, cunning mind readily seizing upon the opportunity and his Alpha's distraction to quiet suddenly aim a kick at the neat pile of clothing, sending both Tetra's garments and his own up into the air and in all manner of directions, a snicker of sorts hissing between his teeth, clearly delighting in the idea of annoying Nadya further before his own bones and mucles twists and shapes, the man giving way to the golden leopard entirely as he pads readily away from his newly created clothing chaos. Perhaps Tetradore had learned to fold, yet Tobias, it would seem, is content for him to unlearn it, his determination to agitate Nadya only further increased with her desire to end there…activities, the creature entirely displeased with being denied her physical form when she had previously allowed him to do near whatever he pleased.

For now however, it would seem the creature is content enough with his clothing destruction, padding lazily back towards his Alpha as Nadya comes bounding forward only moments later, rushing past him to rub herself against the other panther, the connection of minds now entirely complete as the leopard moves to stretch himself, tail brushing against both Nadya and Tetra in muted affection as he passes, golden eyes already focused entirely upon a single feather that flaps within the wind, the flicking motion as it twists and sails seeming hold his focus entirely as he moves to crouch readily in anticipation, tail lashing slightly behind him now as claws extend from their sheaths and into the damp earth. His launch is swift and sudden, his prize sized within his paws as he returns to the earth- a satisfied purr vibrating within his throat as he pins his feather to the grass, daring to lift one giant paw ever so slightly, assuring himself it remains still before hurriedly stamping back down upon it- lest it attempt to escape him. The words exchanged between his companions are ignored, at least for now, the young man far to entertained with his prize to bother to attempt to understand them, content simply to be amongst his pack and feel each thought as it flickers against his own mind in the manner only pack can truly do, there bond entirely reaffirmed in these moments as he continues to hold his feather prisoner- waiting for Tetradore to begin their hunt.





madness, as you know, is like gravity: all it takes is a little push
Replies