Edit

The West

The western part of the city is often home to the poorer residents. Here there is a certain grunge that permeates the town from the graffiti on the once cleaned brick buildings to the broken and unmaintained architecture. Crime runs high within the western half of town, making it the home of supernatural gangs of illicit activities. Such activities are rarely reported however, and most residents are distrustful of individual's of authorities, instead letting the powerful supernatural beings sort things out amongst themselves. Be careful wandering the Western streets after the sun falls.

What's You'll Find Here

Edit

Noah's Ark

Resting upon the harbor, Noah's Ark appears to be little more than an abandoned cargo ship. Accessible from an entrance hidden in the shadows, The Ark is a veritable Were-playground that specializes in fighting tournaments for all creatures great and small. With both singles and doubles tournaments to compete in, the title of Ark Champion is hotly contested amongst the Were population. If anything illegal is going on in the city it's sure to be happening within the back rooms or behind the ring-side bar.

Owner Aiden Tetradore

Co-owner Tobias Cain


Edit

Warehouse District

The warehouse district rests just upon the harbor within the city. Many of the warehouses belong to corporate companies although some are used for less the legal means. Be careful when wandering this district at night for many groups meet within those dark, dilapidated buildings. There are also whispers of hard to obtain goods being sold behind those closed doors but you have to know who's who to get an in!
he'll only break your heart
60.227.141.223Posted On October 30, 2016 at 2:48 PM by Tobias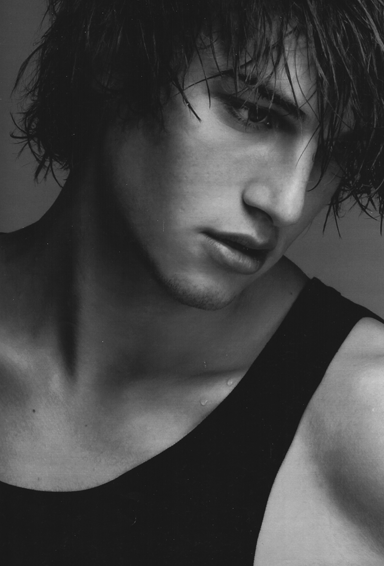 For all his fractured thoughts and striking inadequacies there was some part within that shaggy-haired deviant that remained entirely capable of simply understanding his often stoic companion. Tobias so entirely aware of those fractures within Tetradore himself, especially now. What the cause of such a thing was the boy hardly knew and perhaps hardly cared, his mind so rarely given to ever consider the consequence of an action much less the distant past that had afflicted in within the first place. His mind designed almost entirely to live within the present. His own memories fragmented at best, pressed to the forefront of his mind if and when he was so required to exact an action to achieve something he desired or to avoid an unpleasantness he surely remembered from the past. Deep consideration was outside his ability and perhaps, in some sense, it is a merciful thing. After all- it was easy to live when he barely remembered the past. Tobias so eternally untouched by guilt or fear or sadness or hate. Ignorance, it seems, is entirely given to bliss. Tobias plagued by few, if any of those internal struggles his companion experiences now. His own memories of Risqué inclined to remind him of his loathing for her and yet this notion of her death so ceases any feelings of concern. It is his understanding of Tetradore's own emotional imbalance today however, that sees the boy simply linger close, though silent. Doing entirely as Tobias does best and simply existing to be called upon- reaching to help his chosen Alpha drag that body across the boat.

He hurries away from the body, loping beside the panther to sit against him once more now with some clear anticipation, his own questions pressed to the other cats mind, his head tilted in a childish manner of sorts in some momentary wonderment as to just what would happen to the body before them. Tobias hardly given to understand the word 'ash' and yet he makes no mention of it now, merely muttering to himself he so has a habit of doing on occasion. Those words making precious little sense to any save himself before he so asks whether or not she is for eating as they had eaten that bear that had assaulted them so many, many, nights ago when they had taken that Ark for themselves. Tetradore's assurance that such meat would surely be rotten sees his own features pull in distaste- this a word he recognises. Tobias so flawlessly accepting this explanation. The boy so eternal assured that Tetradore was correct in everything he did. The boy's faith in his companion so utterly unshakeable. His companion falls silent then, the spotted cat inclined to do the same, tail flicking about behind him before those first rays of sun streak the horizon.

The reaction is near instantaneous, her body so beginning to catch alight, the golden eyes of the Leopard widening as those flames began to roar to life, the heat of it warming the entire front of his form and yet such colours and lights so clearly awe the boy, a rolling purr of satisfaction at that pleasing heat seeming to echo from within him before he simply allows his tail curl about Tetradore in a truly rare- if not subtle show of…..affection. Tobias remaining silent for the entirety of that impromptu cremation until the body began to shift and change and fall away into what the boy is sure is sand before that too begins to disappear, caught in the wind and so becoming….nothing. Curiosity at this exists upon his features still and yet it is not until Tetradore begins to shift that Tobias allows himself to stand, brushing his form along the length of his companion if only because he can- this light show now finished the boy has simply returned entirely to his usual nature. Tobias hardly the type to dwell on such things. This notion of a carnival however sees those lips pull into a cattish grin, though whether or not the boy understands such a word remains to be seen. Tetradore, surely, could have so invited the boy to the carpet factory and achieved much the same look of delight.

Yes!



madness, as you know, is like gravity: all it takes is a little push
Replies

Post A Reply