Edit

The West

The western part of the city is often home to the poorer residents. Here there is a certain grunge that permeates the town from the graffiti on the once cleaned brick buildings to the broken and unmaintained architecture. Crime runs high within the western half of town, making it the home of supernatural gangs of illicit activities. Such activities are rarely reported however, and most residents are distrustful of individual's of authorities, instead letting the powerful supernatural beings sort things out amongst themselves. Be careful wandering the Western streets after the sun falls.

What's You'll Find Here

Edit

Noah's Ark

Resting upon the harbor, Noah's Ark appears to be little more than an abandoned cargo ship. Accessible from an entrance hidden in the shadows, The Ark is a veritable Were-playground that specializes in fighting tournaments for all creatures great and small. With both singles and doubles tournaments to compete in, the title of Ark Champion is hotly contested amongst the Were population. If anything illegal is going on in the city it's sure to be happening within the back rooms or behind the ring-side bar.

Owner Aiden Tetradore

Co-owner Tobias Cain


Edit

Warehouse District

The warehouse district rests just upon the harbor within the city. Many of the warehouses belong to corporate companies although some are used for less the legal means. Be careful when wandering this district at night for many groups meet within those dark, dilapidated buildings. There are also whispers of hard to obtain goods being sold behind those closed doors but you have to know who's who to get an in!
:: the sharpest lives are the deadliest to lead
50.46.99.184Posted On December 08, 2016 at 8:56 PM by
AIDEN TETRADORE
aiden tetradore
Tetradore was hardly oblivious to that look of displeasure that had crossed his companion's features at his desire to shower. His body, however, was covered with blood and sweat and he was relatively certain not all of the gore that had dried on his skin was his own. He was desperate to regain some resemblance of normalcy, enough that were was willing to ignore that look. Tobias' mention of shower sharks was met with little more than a resolute nod. Tetradore hardly bothered to reassure his companion that he would not be eaten by shower sharks, much less their argue their existence. After all, it seemed as if his friend often came up with nonsensical things - between this and crab spiders, Tetradore simply accepted that Tobias thought it a real possibility and thus, even if it was whimsical and nonsensical, he merely accepted it as a true concern. Despite those sharks, Tetradore was all too willing to retreat to the depths of his own room, taking only enough time to wash his body tenderly enough to remove those bodily fluids that so stained his flesh. What he was left with was battered and bruised caramel skin that was marred with burns from silver from his once mistress and her cruel toys. A soft breath left his lips and yet, those wounds were quickly covered with fabric, those clothes replaced as he presented some facade of being fine, even if he knew it hardly mattered to his best of friends either which way.

It was hardly half an hour later that Tetradore emerged from his bedroom, his hands shoved in his pockets as he slowly meandered down the hallway and towards the exact place he'd told Tobias to meet him. There was little doubt in his mind the lanky deviant would be there, waiting for him with his decision already made. Tobias had never let him down before and Tetradore had little reason to believe that something so insignificant would not be completed with the same diligence. His feet seemed to echo in the quietness of the Ark, the hour clearly dictating that most of the Ark's inhabitants were asleep and yet, he was thankful for the silence that surrounded him. He was thankful that no one was present for this moment when he still was struggling to regain that guise of indifference he so often wore. Still, that sight of Tobias, exactly where he had requested the man to be caused a small twitch of his lips into the barest glimpses of a smile. When everything else seemed entirely overwhelming, Tobias was one soul that he could always count on. Hardly a word left his mouth before his companion pointed towards the red and black vehicle in the corner. His head bobbed ever so slightly in acceptance as he moved to the wall, plucking the set of keys for the McLaren from that peg board.

Tetradore climbed into the front seat at his companion's side, his keys already in the ignition as he turned to put the seatbelt on. He was entirely oblivious to the thoughts that plagued Tobias, much less the man's observation at his own glee within those vehicles when he pushed the speed far beyond what those streets would allow. Instead, his eyebrow simply raised as Tobias demanded the car go faster before they were even moving and yet, he simply nodded in response to such a demand, throwing the vehicle into gear and stepping gently on the acceleration to lead them from the garage and out onto the open dock. The second those wheels hit the wooden planks, Tetradore had little hesitation in so stepping on the gas pedal, gaining that speed that both boys relished in as he took those all too familiar twists and turns of their own neighborhood. It was that abrupt question, however, that briefly turned his emerald eyes from the road, his gaze fluttering momentarily towards his companion. Tobias had never before asked to drive - simply gleeful to eternally remain at his side and though, he hardly faulted the man for wanting to, he was tentative to give up the wheel only because he hardly wanted to see those sporty vehicles they'd so diligently stolen be utterly destroyed.

"Hm...if you can drive a Honda for three months without getting a scratch on it. I'll let you drive the Ford. Deal?" The bright green Ford was the newest vehicle in their collection and the slowest of the array of cars that rested in the hull of their boat. It hardly mattered that they didn't yet have a Honda, after all, acquiring vehicles was clearly an art they excelled at. And besides, Raven had been wanting a car of her own hadn't she? It was a win-win...if the vehicle happened to survive, that is. He was sure Raven was going to be horrified when she found out about this but, Tobias needed to learn didn't he? What better way to do so then with a gamble? The boy did like a challenge. Regardless, the pair split out onto the street, the car quickly speeding down those nearly empty roads to the open event grounds in the South. They had positioned the carnaval clearly for the families that lived in this neighborhoods and yet, at this hour, those that stalked the grounds now were little more than derelicts and drunkards. Still, the festival was perfect for them - it was within full enough swing to enjoy the nearly empty rides and quiet games and yet, abandoned enough to not be overwhelming. Tetradore found a place amongst those few vehicles that remained, throwing the car in park before his gaze turned inquisitively towards his companion. "Well, doesn't look too bad, right?" He inquired, clearly checking to see if Tobias was still game. He desperately needed something to focus upon rather than the events of several hours before.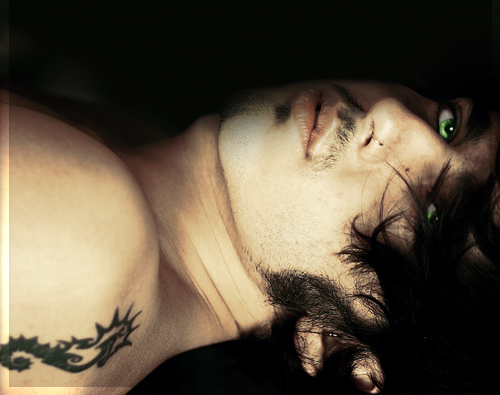 Replies

Post A Reply