Edit

The West

The western part of the city is often home to the poorer residents. Here there is a certain grunge that permeates the town from the graffiti on the once cleaned brick buildings to the broken and unmaintained architecture. Crime runs high within the western half of town, making it the home of supernatural gangs of illicit activities. Such activities are rarely reported however, and most residents are distrustful of individual's of authorities, instead letting the powerful supernatural beings sort things out amongst themselves. Be careful wandering the Western streets after the sun falls.

What's You'll Find Here

Edit

Noah's Ark

Resting upon the harbor, Noah's Ark appears to be little more than an abandoned cargo ship. Accessible from an entrance hidden in the shadows, The Ark is a veritable Were-playground that specializes in fighting tournaments for all creatures great and small. With both singles and doubles tournaments to compete in, the title of Ark Champion is hotly contested amongst the Were population. If anything illegal is going on in the city it's sure to be happening within the back rooms or behind the ring-side bar.

Owner Aiden Tetradore

Co-owner Tobias Cain


Edit

Warehouse District

The warehouse district rests just upon the harbor within the city. Many of the warehouses belong to corporate companies although some are used for less the legal means. Be careful when wandering this district at night for many groups meet within those dark, dilapidated buildings. There are also whispers of hard to obtain goods being sold behind those closed doors but you have to know who's who to get an in!
Will you be my Mary Magdalene, would you be my American dream Open
72.168.176.114Posted On March 05, 2017 at 8:49 AM by Malia Tate


She remembered the shady area of the west from her time as a coyote. The night was well in swing and there were already men hanging outside the local bars, slurring their words and groping at women that walked by. Malia made sure to give them a wide berth, not wanting to swing on someone just because she got too close. She wasn't a coyote anymore, at least not in form, so teeth wouldn't help her like it used to. She hated this skinny human form. She could still feel power coursing through her veins but she felt restless and fragile. She couldn't focus around all the noise and turmoil and irritation all wrapped up in her own mind. Add in the weight of Rapunzel and his pack members and she was at a loss. She could feel him all the time and it was foreign to her. His pack members, she was able to all but block out if only because she didn't know them well enough to really care what they were doing. When their emotions ramped up, then it was harder to block but most of the time, they were pretty much non-existent to her.

The horse himself, however, she couldn't block out. Probably cause he called himself the alpha of the whole group. She still felt a little shame that she was taking orders from a grazer but he had beaten her in battle fair and square and she had the sore back and hip to prove it. She would follow her word and be in his pack but she wanted him to train her in the meantime. She wanted to know how to shift between her forms at will like everyone else seems able to do. Everyone but stubborn Henry. Just thinking his name was enough to make her temper flare to life again. He was the reason she was out here in the first place. She was so frustrated over his denial of what he was that she felt the urge to bite or hit something, but she didn't want to take it out on him. He had been nothing but good to her and she didn't want to overstay her welcome. Of course, she might have already done that by yelling at him and telling him to choke on his "big glass of denial" but words were easier to come back from than physical retaliation.

She took off running to get away from him before she did something she might regret and she headed to the west on purpose. She remembered all the shady bars and drunk men who like to fight out here. She once used this as a mini hunting grounds to take down house cats and even the occasional stray dog, anything to keep her and her pack fed when they weren't rummaging through trash cans like dogs themselves. She was still ashamed that her pack would do such things. They were wild animals, not stray pets and she wanted them to act like that. Guess it wasn't her problem anymore though. They wouldn't even recognize her now. She wondered if Ceasar was looking for her yet when she didn't come back to the den that night. It's been almost a week or so since it happened and she usually checked in almost daily. She wondered if any of them fretted over her being gone, if they worried about her or if they were already quarreling over who would take her spot and be Ceasar's mate. Those females were always cutthroat and she never really felt that they liked her. They always seemed more jealous than anything.

Standing on the sidewalk across from a strip of taverns, she weighted her options. Which one should she go in? She knew she didn't look like much, especially in her oversized t-shirt and pants, courtesy of Henry himself. She didn't have any girl clothes so his oversized t-shirt covered her and she had used his belt to pull the pants as tightly around her as she could. She probably looked like a homeless person but she didn't care. She was bare footed to wrap things up and the ground was freezing cold to her without fur to insulate. She was always cold though in this human suit. She hated it. She finally just picked one and moseyed inside, ducking around the men hovering just outside the door while she made her way to a small table near the back. For now, she would just observe but when a fight broke out, and she was sure one would, she would be ready. She needed to let loose some anguish so she didn't bring it back with her to stupid Henry.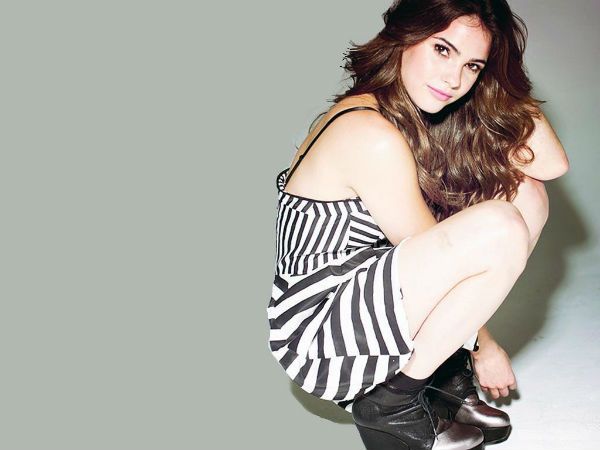 Replies

Post A Reply