Edit

The West

The western part of the city is often home to the poorer residents. Here there is a certain grunge that permeates the town from the graffiti on the once cleaned brick buildings to the broken and unmaintained architecture. Crime runs high within the western half of town, making it the home of supernatural gangs of illicit activities. Such activities are rarely reported however, and most residents are distrustful of individual's of authorities, instead letting the powerful supernatural beings sort things out amongst themselves. Be careful wandering the Western streets after the sun falls.

What's You'll Find Here

Edit

Noah's Ark

Resting upon the harbor, Noah's Ark appears to be little more than an abandoned cargo ship. Accessible from an entrance hidden in the shadows, The Ark is a veritable Were-playground that specializes in fighting tournaments for all creatures great and small. With both singles and doubles tournaments to compete in, the title of Ark Champion is hotly contested amongst the Were population. If anything illegal is going on in the city it's sure to be happening within the back rooms or behind the ring-side bar.

Owner Aiden Tetradore

Co-owner Tobias Cain


Edit

Warehouse District

The warehouse district rests just upon the harbor within the city. Many of the warehouses belong to corporate companies although some are used for less the legal means. Be careful when wandering this district at night for many groups meet within those dark, dilapidated buildings. There are also whispers of hard to obtain goods being sold behind those closed doors but you have to know who's who to get an in!
Will you mix your perfume up, from diesel fumes and gasoline
72.168.176.176Posted On March 10, 2017 at 4:54 PM by Malia Tate


She watched as men and women walked in then staggered out of the bar. It was pretty entertaining in itself. She'd never just sat and observed humans like this. This part of them disgusted her. She remembered looking at them as a coyote and thinking how powerful they must feel, to have hands they can grab things with. She figured they had to be more intelligent than her with everything they could build and do. But seeing this side of them....she doubted they were any smarter than the coyotes rummaging through trash cans when they could hunting like the feral animals they are. Maybe humans had a feral side too and it seemed more abundent in rundown places like this. They came and went like the wind, most much less balanced on the way out, like newborns trying to find their legs all over again. She was intrigued. The only thing she saw them doing was drinking some kind of strong smelling stuff from the people across the bar. It all smelled different, some more potent than others but the effects seemed to be pretty much the same. She wanted to know what they were drinking but after her episode with the beer in Henry's apartment, she was skeptical.

Meanwhile the men were getting more handsy. She watched one man slap a girl's ass as she walked by and she turned around, slapping him across the face. He froze for half a minute before he started laughing, rather loudly. It was quite annoying. Malia scowled, slapping her hands over her ears as she leaned back in her chair. She had been observing some people more than others, one man in particular drawing her gaze on more than one occasion. It was the smell. When someone would walk past him and his scent would waft past her, she could smell the animal inside of him. He was a Were and she was intrigued. She was starting to figure out that Weres seemed to blend into the human population just about everywhere. She just hadn't figured on finding one in a place like this. He was throwing back that liquid just like everyone else but he hadn't started staggering or laughing too loud yet. Maybe he wasn't drinking the same stuff. It certainly smelled strong to her. His scent though, it was more than just the fact that he was a Were. His scent was familiar, like she'd smelled it before, like she knew him.

But she couldn't place him. Of course, of the 4 Were's she knew, two had always been in animal form, one was her alpha so she would know him in either form, and Henry was just being stupid but she would know his human form. So that left the wolf or the panther. The wolf had distinctly sounded female but could it really be that this was the panther's human form? Surely if it was, he would have approached her already. Unless he was ignoring her, or just wasn't sure it was her. Maybe he knew a lot of Were's and had just writing her off as someone he didn't care to know. She thought they had had fun on the cliffs and in the cave. They had even hunted that bear together. Had he forgotten? She certainly didn't. But as if her thoughts were being pushed outward, the man in question suddenly stood up at the bar and grabbed his glass. She thought for a moment that he was going to leave and if so, she was completely set on following him and confronting him. She was neither shy nor chatty. She usually said exactly what was on her mind.

Their eyes met across the bar and for a moment, she thought he was just going to stand there and stare but then he started walking over and her lips twitched into the shadow of a smirk. Good boy. He stopped in front of her table, tilting his head so with amusement glittering in her brown eyes, she mimicked him and titled her own head. At his question, she couldn't help herself. She started laughing, giggling at first but then full blown laughing. He would probably think she had had something to drink or something. When she finally calmed her laughter (she even snorted once or twice!) she fixed him with a pointed look and nodded.

"I WOULD SAY SO, PANTHER BOY. THAT IS WHAT YOU ARE, RIGHT? YOU'D PROBABLY REMEMBER ME BETTER IF I YIPPED A COUPLE TIMES BUT AS YOU CAN SEE, I FOUND MY WAY OUT OF MY COYOTE FORM. TOTALLY BY ACCIDENT, I MIGHT ADD. SO THIS IS WHAT YOU LOOK LIKE HUMAN? GOTTA SAY, I THINK THE PANTHER IS A BETTER LOOK. MORE BADASS."

She glanced at his glass, taking another sniff and she almost choked on the strong whiff she got, scowling at him.

"UGH, WHAT IS THAT STUFF? IT SMELLS WORSE THAN THE BEER. YOU ACTUALLY DRINK THAT? NO WONDER THE HUMANS KEEP STAGGERING ALL OVER THE PLACE."

She didn't know to keep her voice down or anything. She didn't understand what it was to keep a low profile or even why she would need to. A few people started to turn their heads, curiosity and irritation apparent on their faces. Obviously some just thought she was drunk or crazy.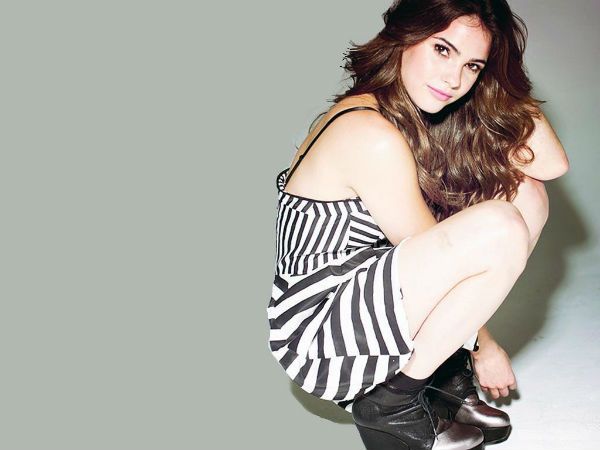 Replies

Post A Reply