Edit

The West

The western part of the city is often home to the poorer residents. Here there is a certain grunge that permeates the town from the graffiti on the once cleaned brick buildings to the broken and unmaintained architecture. Crime runs high within the western half of town, making it the home of supernatural gangs of illicit activities. Such activities are rarely reported however, and most residents are distrustful of individual's of authorities, instead letting the powerful supernatural beings sort things out amongst themselves. Be careful wandering the Western streets after the sun falls.

What's You'll Find Here

Edit

Noah's Ark

Resting upon the harbor, Noah's Ark appears to be little more than an abandoned cargo ship. Accessible from an entrance hidden in the shadows, The Ark is a veritable Were-playground that specializes in fighting tournaments for all creatures great and small. With both singles and doubles tournaments to compete in, the title of Ark Champion is hotly contested amongst the Were population. If anything illegal is going on in the city it's sure to be happening within the back rooms or behind the ring-side bar.

Owner Aiden Tetradore

Co-owner Tobias Cain


Edit

Warehouse District

The warehouse district rests just upon the harbor within the city. Many of the warehouses belong to corporate companies although some are used for less the legal means. Be careful when wandering this district at night for many groups meet within those dark, dilapidated buildings. There are also whispers of hard to obtain goods being sold behind those closed doors but you have to know who's who to get an in!
im a beggar in the morning
101.180.53.52Posted On April 11, 2017 at 4:34 AM by Tobias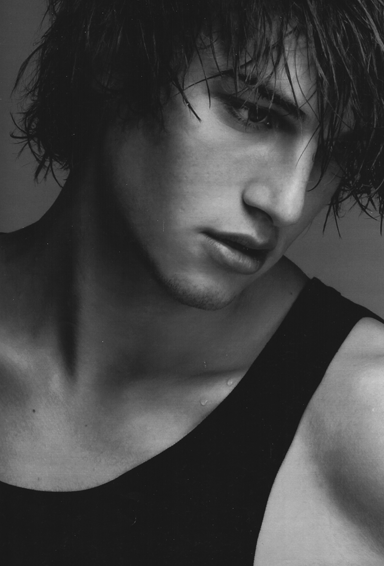 It was surely that touch of the woman's hand alone that seemed to finally coax that cat into releasing the offending arm that had so dared to touch him, his jaws finally relenting, parting from that bloodied limb as a hissing snarl spat free of his lips all the same. Raven alone so seeming to manage to ease that aggression that rose within him, his tail lashing violently from side to side, his mind understanding only that he had been touched and too his wholly animalistic manner of thinking the boy had simply moved to act upon it. Doing as that animal within so demanded of him, the boy entirely dominant within that Ark. His actions both vengeful and predatory in turn, seeking to return that man to his place on that metaphorical hierarchy and yet that aggression seemed only to meet aggression in turn, the entire Ark falling silent in the wake of it. All eyes so fixating upon that disagreement at the bar, the Leopard wholly oblivious to how close he had come to being doused in water as his form remained standing atop that in an entirely dominant fashion. Raven hand reaching for his face so seeming to sooth him, if only slightly and yet those shouted words saw him bristle all over again. He hardly understood what was being said, those words lost upon him in an orchestra of sound and yet that tone was more then enough to so irritate the man. Tobias eternally capable of reading those more subtle signals as another low growl vibrated within his throat- the man so close to his own mate only further grating again his volatile nature and limited patience.

Birdie was his. That fractured deviant so disliking another man lingering so close, regardless off his intention. The man's own mate only further seeking to agitate him, the scent of adrenaline thick within air so seeming to call to his own far more predatory instinct as the other man so demanded that fight, gesturing to the ring, that challenge thrown down before them- Tobias so barely able to understand those words and yet his own golden gaze moved to flicker towards that ring and back again- that low rumbling coiling violently within his throat as Birdie shifted beside him. His own head tilted, curious of that shift in his mate beside him, the woman's shoulders moving backward to hold herself up taller in that less-then submissive manner, a purr of satisfaction rolling within his own throat at those words she offered. They were, once more, lost upon him entirely and yet her stance alone so seemed to delight him, the Leopard so relishing that manner in which his mate so rose to her position as his own equal within that space and- without Tetradore currently present- as the Alpha force within that Ark tonight. Several beings surrounding them both so shifting backwards to afford that couple space as Raven spoke, that burly man folding his arms across his chest, his own mate coming stand beside him, the woman's gaze narrowing on Raven now. You think my mate can't take yours? That what you sayin'? The shift of that woman closer towards the curly haired woman so saw Tobias' own lips lift again, teeth exposed in violent intent, this seeming to set off that man all over again- his finger stabbing towards Raven dangerously- the crowd veritably seeming to hold it's breath. A challenge against either Tobias or Tetradore so desperately rare that such a thing had become a spectacle within mere moments. Raven so rarely ever taking to that ring that nearly the entire congregation of the Ark had no fixated upon them. It think its best it we settle this the right way, are you backing down?

That stabbing finger, it seemed, was more than the fractured Leopard was willing to take, one paw slashed out towards him though whether in defence off his mate or merely reacting to the motion of a stabbing finger remained to be seen. This evidently the final straw as the man lunged towards him again, his girlfriend and several other patrons attempting to restrain him as that chant of fight, fight, fight echoed without that giant ship. The noise seeing Tobias own ears flatten against his skull as his gaze met the blue of Birdies own, a low sound rising within his throat, seeking to have Biride follow him now as he leapt suddenly from that bar- the crowd parting to let him through as the heavy cat merely strode towards that ring- leaping up and into a moment later much to the thrill of the crowd. That other man was quick to follow, veritably shoving the crowd out of the way to take up his position upon the other side, his girlfriend swinging her hair at Raven in a manner decidedly…bitchy before striding into that ring after her man. Tobias so left facing the two of them alone as Jackal stepped into that ring to officiate, beckoning Raven forward as Tobias' own hiss spat free again, head shaking- the boy so seeking to have Raven watch rather then fight. Tobias so determined to attempt to defend them both. The feline aware, in some sense, of her fear of that ring, those protective instincts so coiling within him in an attempt to shield her. The boy, perhaps, entirely capable of taking on both aggressors alone even if such a battle would be entirely more difficult. That other man so releasing a barking laugh. Your mate won't even stand with you? Whatever, c'mon Babe, we got this. That heavy man leapt forward in the same moment, his shift overcoming him, leaving that hulking Bull Moose in its wake, his mate sliding up beside him before shifting into…a wolf. The female the first to lunge, barrelling forward and directly at the Leoaprd.



madness, as you know, is like gravity: all it takes is a little push
Replies

Post A Reply