Edit

The West

The western part of the city is often home to the poorer residents. Here there is a certain grunge that permeates the town from the graffiti on the once cleaned brick buildings to the broken and unmaintained architecture. Crime runs high within the western half of town, making it the home of supernatural gangs of illicit activities. Such activities are rarely reported however, and most residents are distrustful of individual's of authorities, instead letting the powerful supernatural beings sort things out amongst themselves. Be careful wandering the Western streets after the sun falls.

What's You'll Find Here

Edit

Noah's Ark

Resting upon the harbor, Noah's Ark appears to be little more than an abandoned cargo ship. Accessible from an entrance hidden in the shadows, The Ark is a veritable Were-playground that specializes in fighting tournaments for all creatures great and small. With both singles and doubles tournaments to compete in, the title of Ark Champion is hotly contested amongst the Were population. If anything illegal is going on in the city it's sure to be happening within the back rooms or behind the ring-side bar.

Owner Aiden Tetradore

Co-owner Tobias Cain


Edit

Warehouse District

The warehouse district rests just upon the harbor within the city. Many of the warehouses belong to corporate companies although some are used for less the legal means. Be careful when wandering this district at night for many groups meet within those dark, dilapidated buildings. There are also whispers of hard to obtain goods being sold behind those closed doors but you have to know who's who to get an in!
when we were young our eyes were blue
101.180.53.52Posted On April 24, 2017 at 4:22 PM by Tobias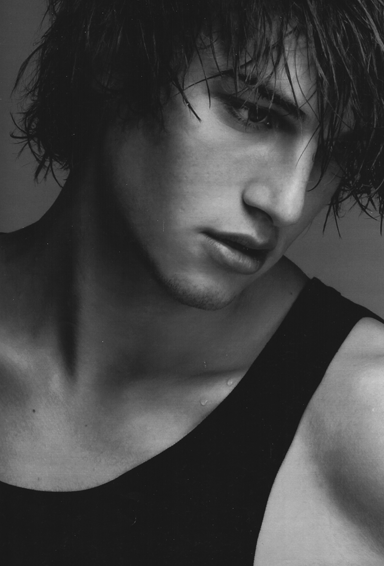 There was something so enticing, so dangerous, about allowing himself to get caught up in that adrenaline and anger that exuded from his mate. He was not, by nature, an animal designed to hunt in a pack and yet that connection of pack and too- of mateship- so saw the lanky leopard fall upon the opposing wolf with a new strength. His aggression and instinct and adrenaline feeding from her own until his form so fell into sync with her assault as he so often did with Tetradore. Tobias determined to protect her, defend her and fight for her all at once. Each and every cry of pain from that other female only seemed to spur the boy onwards all the more, his teeth slicing into her leg, hauling her backwards and allowing Raven all the more access to her before he released, loping wide to come at her again and in time with Raven's next assault. He delighted in that blood, in the taste of it, in the sound of beating hearts and rapid breaths and the feel of Ravens form against his own so revelling in such a thin in turn. It was addictive to him. That wildness stirred readily into life within him. That animalistic part of himself having near overtaken him entirely, his humanity pushed further and further back. It was dangerous, perhaps, to allow that fractured creature to achieve such a state and without Tetradore to order him to stand down and yet a part of that feline had always been…cruel, in a way. Tobias rarely inclined to compassion or mercy. He understood natures law and no other. He obeyed those rules of the ring because Tetradore demanded them off him and without the panther present he was content, to an extent, to press himself further then he might otherwise have done. The leopard so caught up within that moment with his mate beside him. Birdie so never entered that ring, yet tonight no fear rolled from her form and permeated the air, tonight he could scent her own near delicious aggression, his affection for her increased all the more in that wild, animalistic sense. That desire to fight beside her a truly binding thing. Birdie so rarely stepping beyond those boundaries off her own mind to afford him that sight of her as anything less then controlled even if he had known, always, that it had existed beneath the surface. His own ability to sense that entropy, to create it, so allowing him to see it within others when he desired.

The sudden charge of that bull moose saw his attention shift, pupils dilating as those horns crashed, his own form tossed before her rolled, claws scrapping at that mat before launching forward near immediately to do as his species was perhaps famed for and clamour onto the man's back- claws grasping at that rough hide before his jaws parted to bite into the flesh. Blood welled almost immediately, bathing his teeth and tongue in that taste of prey that taste only seeming to see the feline grasp all the more firmly and yet he remained aware of Raven all the same, noting her position, feeling her own movements through that bond between them that seemed all the more potent. He was aware, vaguely, of the wolf lunging at his tail, a hiss spat from within his throat and yet he hardly had the chance to release his hold upon his new victim to hiss at her more fully. Raven lunging suddenly to take that other female once more. Leaving Tobias to handle the moose that had begun to twist and buck- those deadly pointed horns arched backward in an effort to gore him, his form beginning to slip and yet his claws only dug more firmly into the other man- slicing that flesh into fine ribbons as he slid, blood bubbling to the surface beneath them. His hind paws clawed at the moose's flanks, attempting to keep his balance and too- damage that creature as much as possible before he was at last tossed aside.

The man landed easily upon his feet, much to the delight of the crowed who only roared all the more. His form pressed forward into a long-striding lope almost immediately, the boy so understand that subtle dance far more then he did most things, Tobias having learned so readily that remaining still was a death sentence entirely- the screams of that other wolf reaching a fever pitch as Raven stood above her- Jackal suddenly calling her defeat as her tail tucked in submission and she slunk so battered and bloodied from the ring. That moose seemingly entirely unaffected by the loss of his own mate as Tobias circled wider and past his Birdie now, his tail extend to brush against her in affection, in unison, in delight at her mere presence and too in some manner that was perhaps unique to Tobias himself- his stride almost….prancing, if only for a moment. Tobias showing off in front of his mate as nature so dictated of him, his head tilted briefly back- just to make sure she was watching- before that Moose charged again.

The lanky leopard twisted easily, leaping up and onto the sides of the ring to avoid those horns, a roar echoing from within his throat as those horns swung wildly at him, the moose's hind legs suddenly lashed out at Raven in turn in an effort to send her airborne. One of his own paws reached out, slashing at the animals face, seeking to cut its soft muzzle and press it back before diving from the side to leap at one of its front legs- Tobias near wrapping himself about it as his teeth bit down- aiming to bring the animal off balance and allow Raven an opening in which to bring it down entirely. If the Moose fell, after all, then they only needed to keep it down to win. Tobias struggling in vain now to avoids its flailing hooves.


madness, as you know, is like gravity: all it takes is a little push
Replies

Post A Reply