Edit

The West

The western part of the city is often home to the poorer residents. Here there is a certain grunge that permeates the town from the graffiti on the once cleaned brick buildings to the broken and unmaintained architecture. Crime runs high within the western half of town, making it the home of supernatural gangs of illicit activities. Such activities are rarely reported however, and most residents are distrustful of individual's of authorities, instead letting the powerful supernatural beings sort things out amongst themselves. Be careful wandering the Western streets after the sun falls.

What's You'll Find Here

Edit

Noah's Ark

Resting upon the harbor, Noah's Ark appears to be little more than an abandoned cargo ship. Accessible from an entrance hidden in the shadows, The Ark is a veritable Were-playground that specializes in fighting tournaments for all creatures great and small. With both singles and doubles tournaments to compete in, the title of Ark Champion is hotly contested amongst the Were population. If anything illegal is going on in the city it's sure to be happening within the back rooms or behind the ring-side bar.

Owner Aiden Tetradore

Co-owner Tobias Cain


Edit

Warehouse District

The warehouse district rests just upon the harbor within the city. Many of the warehouses belong to corporate companies although some are used for less the legal means. Be careful when wandering this district at night for many groups meet within those dark, dilapidated buildings. There are also whispers of hard to obtain goods being sold behind those closed doors but you have to know who's who to get an in!
and we'll carry on, so carry on
101.176.136.166Posted On July 07, 2017 at 4:21 PM by Tobias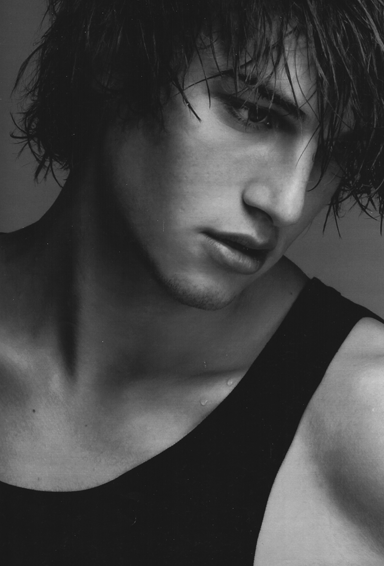 The delighted giggle as he so easily shifted their positions to place her beneath him once more readily stirred that grin to his features again, the boy responding to the simple sound of her. Tobias slowly, steadily, so beginning to understand the difference between those sounds of happiness or joy or anguish or worry or fear. It was, perhaps, a distinctly slow process and yet those sounds of delight had so finally begun to prompt some reaction within the boy beyond those blank stares that he had once presented the world with at large. He straddled the woman beneath him easily then, those actions as instinctive as they were desired, his lips pressing to that warm, heated skin that seemed to grow warmer beneath his own touch. His teeth found that soft flesh at the crook of her neck that was all-too easy to mark with that soft pressure before working his way downward, the man content to explore her body in its entirety as he arms wrapped about his neck to draw him closer. Tobias wholly permissible of that touch, that trust that existed between them assuring the woman alone might be allowed to place her hands anywhere she desired. His own hands rested softly upon her hips, his head tilted slightly once more as if considering the very nature of pants and how they might be removed before allowing his fingers to hook within the hem and slowly draw them down her figure in the fashion he was sure she should have done before. That almost teasing wiggle she offered him saw that snicker fall from within him, Tobias entirely capable of understanding those games, a newfound delight resounding from within him at that friction such a movement provided all the same before he finally released her limbs of those jeans and undergarments all together. Tobias, in typical fashion, tossing them over his shoulder and onto the floor before informing her entirely that this was how pants were removed- as if she had hardly known.

His fingers easily danced upon the flesh of her inner thigh, that touch feather light and entirely gentle as he worked his way upward, exploring this newly exposed flesh as he had done the rest of her body before reaching that veritable apex. The simply reaction this seemed to cause within her readily stored to memory and yet he was hardly given that chance to further test his own curiosities before he found himself near rolled again. That surprise upon his features was surely clear, black hair tumbling into his gaze as he moved to huff that soft breath upward and blow the hair from his eyes in an entirely boyish fashion as he eyed the woman above him. Tobias rarely allowing others to take such a dominant position and yet here and now he hardly argued, allowing the woman to rest above and atop him. That press of her body to his own as she lent downward was met with a ready sound of satisfaction before her lips found his own. That slow, sensual kiss delighting him entirely, Tobias responding eagerly before her fingers at last moved to his pants, his mate readily sliding them downward, the gangly deviant oblivious to the use of her powers to work them the rest of the way. The man far more taken with that sense of relief that came with their removal.

That sudden touch of her hand to his thigh momentarily saw the boy jolt in surprise, her touch unanticipated and yet hardly unwelcomed before her hand moved to embrace that more sensitive part of himself. A single, soft rush of air was exhaled at that simple touch, Tobias unable to prevent that groan that fell from him, those touches continuing with pleasurable ease, the boy simply….unused to such sensations at the hands of his mate. His endurance for it a decidedly lacking thing and yet, such things came with simple practice. His eagerness rapidly increasing in those moments (such things fairly obvious) as his hips shifted slightly, the motion instinctive, Tobias simply attempting to find a rhythm with her hand. The man vaguely aware of those words she offered him, asking if he liked this too, his head nodding readily even as words escaped him and yet his patience for such pleasurable teasing could surely only extend so far. Even Tobias holding some level of understanding for just where this might go if she continued, the boy assured this was not how such things should happen as his hands reached abruptly for her own in some effort to halt her movements.

This time, however, he hardly made any effort to roll her once more. That almost animalistic mentality simply assured of just how such things might work from near any position, the boy merely pulling himself into a more upright position as his hands rested eagerly upon Raven's hips. One of her knees rested either side of him in that straddling position before he softly tugged her forward until she near sat within his lap, his own hips rolling upward to enter her in the same moment. Tobias simply unwilling to wait any longer. His hands tightened upon her hips, that groan of satisfaction echoing within him as his form shifted lightly upon the bed, his own movement surely limited by that position and yet it afforded her every chance to control so much of that moment. Tobias merely lifting his head now to press his lips again to her neck and just below her jaw, another soft rush of air escaping him as those sensations assaulted him, his hands encouraging her hips to move all the more and provide that further friction. His breath readily hitched now, even his heartbeat having quickened in the wake of the simple pleasures his form was assaulted with.




madness, as you know, is like gravity: all it takes is a little push
Replies

Post A Reply