Edit

The West

The western part of the city is often home to the poorer residents. Here there is a certain grunge that permeates the town from the graffiti on the once cleaned brick buildings to the broken and unmaintained architecture. Crime runs high within the western half of town, making it the home of supernatural gangs of illicit activities. Such activities are rarely reported however, and most residents are distrustful of individual's of authorities, instead letting the powerful supernatural beings sort things out amongst themselves. Be careful wandering the Western streets after the sun falls.

What's You'll Find Here

Edit

Noah's Ark

Resting upon the harbor, Noah's Ark appears to be little more than an abandoned cargo ship. Accessible from an entrance hidden in the shadows, The Ark is a veritable Were-playground that specializes in fighting tournaments for all creatures great and small. With both singles and doubles tournaments to compete in, the title of Ark Champion is hotly contested amongst the Were population. If anything illegal is going on in the city it's sure to be happening within the back rooms or behind the ring-side bar.

Owner Aiden Tetradore

Co-owner Tobias Cain


Edit

Warehouse District

The warehouse district rests just upon the harbor within the city. Many of the warehouses belong to corporate companies although some are used for less the legal means. Be careful when wandering this district at night for many groups meet within those dark, dilapidated buildings. There are also whispers of hard to obtain goods being sold behind those closed doors but you have to know who's who to get an in!
he'll only break your heart
60.227.72.125Posted On August 23, 2017 at 12:36 AM by Tobias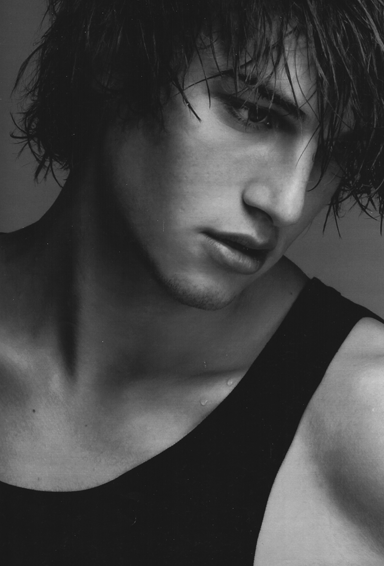 His head tilted almost curiously to the side as Henry hurriedly pulled away his hand the moment those claws appeared, that sudden rise of fear once more seeing the boys features wrinkle in distaste and yet- his form remained decidedly relaxed all the same. That assurance Henry had 'no control' merely met with that bemused look once more, though whether not he truly understood those words remained to be seen. Tobias content to blink at Henry several times as if attempting to decide either upon some response or some appropriate facial feature before at last withdrawing his own hand, allowing hose claws to replace themselves with fingernails once more before abruptly holding it up to Henry again as if the other man was simply confused about the process. Tobias decidedly notorious for a lack of understanding when it came to those more complex emotions outside of simple fear or sadness, or happiness or anger. The boy merely inclined to acknowledge their existence without truly understanding the reason behind them.

"Henry….learn."

That, it seemed, was all he had to offer. His hand withdrawn before he proceeded to glance briefly back at Tetradore, as if assuring his companion remained where he had left him before proceeding to seemingly, forget about henry altogether, his attention firmly following Tetradore's own to the rings below as Raven made some effort to speak to the new man that Tobias himself had so simply accepted as part of that pack. His own dark eyes lingered on the people moving below and beginning to set up for those evenings brawls, that ready sense of anticipation already delighting him. He was aware of Raven's words, at least in some sense, that tale one he understood even if only in part. Their entire pack, perhaps, comprised of individuals that had, in some way, been outcast from the rest. Tobias wholly aware of Raven's own insecurities just as he had lived that same nightmare as Tetradore and indeed, in turn, survived his own even if it had left him a rather…obscure individual. Yet, for all he was, the boy remained a distinctly un-judgemental creature- if only for his lack of ability to do just that. Tobias so hardly seeming to care from where his companions had come. He simply adored them for…..them. Tetradore his closest of friends, Raven his very mate. Tobias distinctly assured they belonged to him.

His attention shifted but briefly from Raven to Henry and back again as the pair spoke before the very idea of going outside seemed to become apparent to him, that grin dancing upon his features as he pulled himself away from that railing to hurry behind Tetradore and towards that entrance, his hand reaching out to grasp Raven's own and tug her along with him. His excitement to go outside decidedly clear as he headed down that gangplank and out into that evening air. His hand released Raven's own as they reached that dock, Tobias hurrying forward to leap from the stone wall and down onto the sand- that shifting occurring mid-air, that boy replaced with the giant, golden leopard mere seconds later as he hit that sand. His paws had no sooner buried in that soft sand then the boy so promptly took off, racing up that beach at near full speed to release that energy that so tended to build up with any length of time spent inside. His lanky, spotted form readily circled before sprinting back along that beach to pounce dramatically into that sand at the feet of his companions, those sharp, now-golden eyes glancing around before pouncing again several feet away onto that imaginary 'prey'.


madness, as you know, is like gravity: all it takes is a little push
Replies

Post A Reply