Edit

The West

The western part of the city is often home to the poorer residents. Here there is a certain grunge that permeates the town from the graffiti on the once cleaned brick buildings to the broken and unmaintained architecture. Crime runs high within the western half of town, making it the home of supernatural gangs of illicit activities. Such activities are rarely reported however, and most residents are distrustful of individual's of authorities, instead letting the powerful supernatural beings sort things out amongst themselves. Be careful wandering the Western streets after the sun falls.

What's You'll Find Here

Edit

Noah's Ark

Resting upon the harbor, Noah's Ark appears to be little more than an abandoned cargo ship. Accessible from an entrance hidden in the shadows, The Ark is a veritable Were-playground that specializes in fighting tournaments for all creatures great and small. With both singles and doubles tournaments to compete in, the title of Ark Champion is hotly contested amongst the Were population. If anything illegal is going on in the city it's sure to be happening within the back rooms or behind the ring-side bar.

Owner Aiden Tetradore

Co-owner Tobias Cain


Edit

Warehouse District

The warehouse district rests just upon the harbor within the city. Many of the warehouses belong to corporate companies although some are used for less the legal means. Be careful when wandering this district at night for many groups meet within those dark, dilapidated buildings. There are also whispers of hard to obtain goods being sold behind those closed doors but you have to know who's who to get an in!
he'll only break your heart
101.176.142.253Posted On November 10, 2017 at 1:37 PM by Tobias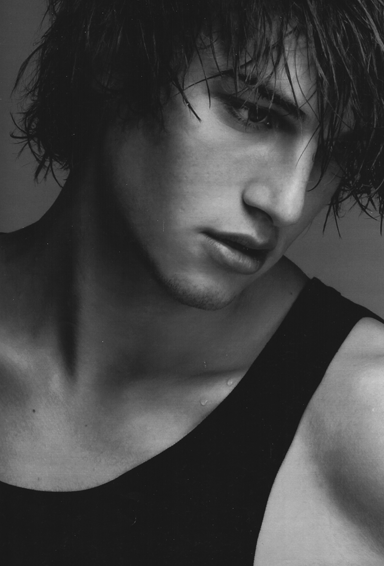 That hissing snicker rose easily within his throat, Tobias hardly seeing any need to hold back that laughter at Henry's gawky attempts to run. The young man's relative unease within his feline form resulting in that stumbling attempt that Tobias, like a child, so easily took some amusement within. Those words were pressed to Tetradore's mind alone then, informing his best friend that his newest creation ran like it was ill or injured. Tobias' tail flicking atop that sand then, those words that were returned to him seeing his lips pull upward into a near cattish grin at the idea he might be charged with teaching the other panther something. The boy delighting in those moments where he was allowed to teach. The Leopard inclined to take such a position decidedly seriously. That tug of Raven's teeth against his ear saw his gaze return to her then, the wolf content to chastise him for that comment and yet whether the boy truly realised it was that he was being chastised for remained to be seen. One paw lifting to bat at her again before he proceeded to bounce off and toward Henry now. The Panthers moment of solitude surely about to be spoiled as the tall golden cat approached. Tobias content to mind Henry's space in that moment, after all, the deviants mind their places within that pack had been assured. Henry knew his place. Beneath him. Tobias seeing no need to enforce it further, the boy, now, merely content to play with him, that willing acceptance of that game seeing another flick of that tail as Raven moved to join them.

That sudden return of Tetradore's words to his mind alone saw the barest flicker of the deviants golden gaze toward the other man, both men content to act as if that conversation was hardly occurring and yet that singular order readily prompted that response. I will. For all his lacking ability to communicate very well himself his ability to understand this favoured companion seemed to be entirely intact. His form brushing against Raven once more before readying himself for that game. Tetradore approaching then to swat suddenly at Henry, that heavy paw colliding with the other panther and forcing him to shuffle sideways. Another snickering sound hissing from his lips then before Henry so suddenly leapt at him, colliding solidly into his form. That look of surprise seeming to find him then. His head tilting sideways before he shook himself, those muscles bunching before seeing the boy leap effortlessly forward and back at Henry once more. Tobias dancing back on his hind legs in some effort to have Henry do the same, encouraging the other cat to rear up and meet him upon two legs.

His large paws aimed to wrap about the other cat, Tobias forcing his strength against Henry's own then, aiming to send them both crashing sideways and down into that sand before attempting to roll and pin Henry down beneath him. That exercise perhaps, seemingly merely playful and yet it was the deviants own way of attempting to have Henry engage his hind legs and use that balance. His gaze glancing briefly back to Raven, assuring him his mate was entirely well before that playful rumble rose within him once more.


madness, as you know, is like gravity: all it takes is a little push
Replies

Post A Reply