Edit

The West

The western part of the city is often home to the poorer residents. Here there is a certain grunge that permeates the town from the graffiti on the once cleaned brick buildings to the broken and unmaintained architecture. Crime runs high within the western half of town, making it the home of supernatural gangs of illicit activities. Such activities are rarely reported however, and most residents are distrustful of individual's of authorities, instead letting the powerful supernatural beings sort things out amongst themselves. Be careful wandering the Western streets after the sun falls.

What's You'll Find Here

Edit

Noah's Ark

Resting upon the harbor, Noah's Ark appears to be little more than an abandoned cargo ship. Accessible from an entrance hidden in the shadows, The Ark is a veritable Were-playground that specializes in fighting tournaments for all creatures great and small. With both singles and doubles tournaments to compete in, the title of Ark Champion is hotly contested amongst the Were population. If anything illegal is going on in the city it's sure to be happening within the back rooms or behind the ring-side bar.

Owner Aiden Tetradore

Co-owner Tobias Cain


Edit

Warehouse District

The warehouse district rests just upon the harbor within the city. Many of the warehouses belong to corporate companies although some are used for less the legal means. Be careful when wandering this district at night for many groups meet within those dark, dilapidated buildings. There are also whispers of hard to obtain goods being sold behind those closed doors but you have to know who's who to get an in!
into these animals we grew
101.180.51.10Posted On September 12, 2017 at 12:23 AM by Tobias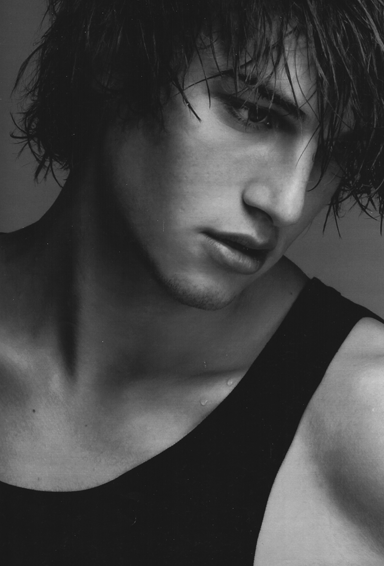 That shaggy haired deviant was, perhaps, not so totally unaware of that subtle shift in his companion's demeanour. After all, he was near Tetradore's shadow. The boy far more aware of his companion in every sense than he ever truly let on and yet it was hardly in the nature of the leopard to ask after his best friends reclusiveness or shift in demeanour. The boy simply was not designed in such a fashion. Talk of emotions was rarely exchanged between them, much less talk of any other problem until that problem became vastly too big for one or the other to handle alone. They had existed in that fashion for years. Tobias content to combat the emerald eyed man's sudden like of remaining in his room with a near increased desire to be in his presence. Tobias content to demand Tetradore's attention when the mood should strike him and he desired to play video games, or go driving or simply sprawl himself upon Tetra's floor rug and enjoy his companions presence silently. Tobias entirely prone to simply assuring himself Tetradore was there each and every day. The simple grief of having lost his most beloved being a wound still raw even despite his efforts to hide it. The boy distinctly more protective of the man then he had been before.

Tonight, it seemed, was no exception. The dark-haired boy growing quickly bored of watching those fights alone. Hus eyes narrowing upon that empty chair beside him with an irritable huff. Tobias, it seemed, unwilling to spend that evening alone. Raven's dislike of those fights in general having seen the woman retire to bed, leaving the boy to his own devices. His decidedly short attention span readily expiring without his emerald-eyed companion to exchange those often-sarcastic comments with over the fighters below. The boy rarely understanding sarcasm in any sense and yet he relished those evenings in which he might engage with Tetra in those small quips of amused conversation. Tobias, perhaps, equally energetic tonight for something more. The adrenaline and scent of blood from those rings below readily stirring at those more basal instincts within himself. He liked those fights. He enjoyed that use of energy that felt far to pent up within him, his fingers tapping that unusual rhythm against that chair before he rose to his feet, padding across the landing and towards Tetradores room.

The sight of that closed door, only further seemed to deepen that scowl on the mans face. Tobias never truly taken such things well, his hands all but shoving it open then as he veritably burst into that room. His gaze falling readily onto his Alpha tucked within his bed beneath those navy sheets. Any efforts Tetradore might have made to remain within that bed only further seemed to irritate the equally stubborn lanky fellow. Tobias so at last pulling those blankets from him only to flop upon them atop the floor as if attempting to force Tetradore to pay attention to him alone. That sigh of defeat from the other man stirring that grin to his lips as Tobias all but dragged him down to those rings to fight. After all, those joint fights were one of the things they did best together.

His own breath was heavy and near panting by the time those final challengers were disposed off. That crowd finally having no more to throw at them tonight. Their position atop that leader board secure once more. The leopard moved easily to follow after his companion then, Tobias shifting back to his human form a moment later before reaching for his own pants in turn, the man hardly bothering with a shirt, the boy content to let that sweat dry on his skin. He followed Tetradore easily up those stairs, the use of that energy almost prompting the boy to desire to sleep in turn before Jackals approach. He hardly understood that swift exchange of words, his mind seizing upon that singular name 'Nadya'. His own senses readily extended, locating the woman within the Ark near instantly and yet that near sudden shift in Tetradore's own demeanour so had a habit of making the boy bristle in turn. He disliked the stress Nadya's presence so often seemed to bring to their pack and yet he merely followed behind all the same. His own form paused within the doorway beside Tetradore, his gaze dropping to those twins then. His features softening readily at the sight of them and yet he remained where he was. That short, simple query from Tetradore as to what Nadya wanted seeing his gaze lift to the woman in turn.




madness, as you know, is like gravity: all it takes is a little push
Replies