Edit

The West

The western part of the city is often home to the poorer residents. Here there is a certain grunge that permeates the town from the graffiti on the once cleaned brick buildings to the broken and unmaintained architecture. Crime runs high within the western half of town, making it the home of supernatural gangs of illicit activities. Such activities are rarely reported however, and most residents are distrustful of individual's of authorities, instead letting the powerful supernatural beings sort things out amongst themselves. Be careful wandering the Western streets after the sun falls.

What's You'll Find Here

Edit

Noah's Ark

Resting upon the harbor, Noah's Ark appears to be little more than an abandoned cargo ship. Accessible from an entrance hidden in the shadows, The Ark is a veritable Were-playground that specializes in fighting tournaments for all creatures great and small. With both singles and doubles tournaments to compete in, the title of Ark Champion is hotly contested amongst the Were population. If anything illegal is going on in the city it's sure to be happening within the back rooms or behind the ring-side bar.

Owner Aiden Tetradore

Co-owner Tobias Cain


Edit

Warehouse District

The warehouse district rests just upon the harbor within the city. Many of the warehouses belong to corporate companies although some are used for less the legal means. Be careful when wandering this district at night for many groups meet within those dark, dilapidated buildings. There are also whispers of hard to obtain goods being sold behind those closed doors but you have to know who's who to get an in!
my heart is paralyzed, my head was over-sized (Raven)
101.180.51.10Posted On September 06, 2017 at 1:27 AM by Tobias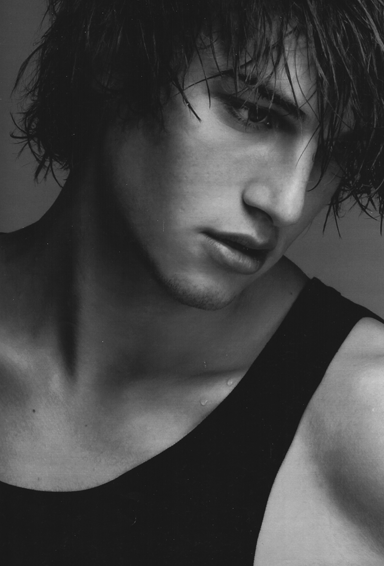 He had been irritable that entire day and much of that night that followed. The dark-haired boy having remained seated upon his chair beside Tetradore for much of the nights proceedings with a distinct determination to all but snarl at anyone who came near him until even Jackal had given up attempting to serve him dinner. Nothing at all seemed to please that deviant tonight. Raven and Tetradore alone, it seemed, the only beings man was willing to tolerate in his presence, his fingers tapping almost anxiously on the arm of that chair over and over and over again until those final fights finished and Tetradore declared it bed time. It was unusual perhaps, the manner in which that shaggy-haired boy, for once, almost took himself to bed willingly. Raven was merely shrugged at unhelpfully each time she might dare to inquire what was wrong, Tobias so pointedly refusing to even attempt that speech tonight. The entire Ark itself so apparently having merely assumed that this was but a 'bad night' for the boy. Those fractured thoughts so occasionally seeming to overwhelm him. The boy sometimes prone to retreating entirely within himself on those rare occasions. Even Raven herself, sometimes, utterly unable to reach him within the depths of those episodes. Tonight, it seemed, the boy was promptly refusing to be social in any sense as he all but collapsed into that hammock to bury himself beneath the blankets with an irritable huff as he waited for Raven to find her own place in that bed. Tobias distinctly anxious and unsettled that evening, the boy content to fuss for several hours yet until Raven had fallen asleep.

It was only once that cunning creature was assured his mate was entirely asleep that the boy slipped from that bed, that blanket lifted to tuck around her in an almost odd display of care before the boy hurried from that room and into Tetradore's own. His favoured companion was still awake as they had agreed he would be. Tobias entirely capable of following those instructions when needed as the bare-footed boy hurried over to that desk Tetradore sat at, that Alpha scribbling within that book Tobias had been carrying about for near weeks. One he had refused to allow Raven to even look at that singular time the woman had so seem him colouring in those pages. The boy assuring her over and over it was 'not for Birdie'. No. No. It was for Tetra and for Tobi. His own fingers knotted together as he peered over his companions shoulder, his head titled at that scribbling, his ability to write decidedly limited outside a few select words. His ability to read almost equally so. Tetradore making every effort to make those letters wide and clear. Enough for Tobias himself to trace over as the deviant had so requested his best friend do for him.

His own hand reached for that pen then, Tetradore so required to prompt him several times to at least attempt to copy those letters out, Tobias' own penmanship far more shaky and distinctly less neat and yet, with Tetradores own print to trace and follow each of those letters was, mercifully, within the right place and so facing the right direction. It was a distinctly painstaking process, Tobias prone to that easy frustration, the boy already irritable from that anxiousness he could hardly identify in any real sense. Tetradore at last going to bed to leave the deviant to work alone once the emerald-eyed man seemed assured he had progressed enough to finish it. His own lips parted several times, Tobias muttering to himself throughout as the first of that rain started, slamming against the windows and seeing the boy scowl at that rain he was sure was attempting to come in. He disliked rain. He disliked its wetness. The boy unable to understand Ravens love of those storms. He was wholly content to continue to mutter to himself then, that conversation very near intelligible and yet….almost akin to an argument he seemed content to have with himself. One eye alone seeming to flash near gold in the glow of that desk light, the other remaining as dark as always. Each of those beings, it seemed, content to almost….unite for a singular moment in time. Several of those letters suddenly written far more eloquently, that script near following and perfect before those mutters increased and the boys rather abysmal and barely legible writing returned.

It was no less than five in the morning when that task was complete. That book sneaked into his jacket as if determined to keep it just for himself, those dark eyes glancing backwards at Tetradore sprawled upon the bed asleep. Tobias content to wander quietly from that room, that rain and storm still hammering outside as his bare feet-padded back towards his own room, his head stuck unceremoniously through that door then. His eyes falling upon his still sleeping mate. His features shifting slightly as if trying to decide whether or not to wake her before wandering to that bed they rarely used. Those coloured pencils were fished from beneath it, that leather-bound book opened once more, his fingers running over those words that had been crafted before busily beginning to colour the page beside it. Tobias- for once, content to wait for his mate to wake up in her own time. The booming sound of that thunder sure to stir her soon enough.



madness, as you know, is like gravity: all it takes is a little push
Replies

Post A Reply