Edit

The West

The western part of the city is often home to the poorer residents. Here there is a certain grunge that permeates the town from the graffiti on the once cleaned brick buildings to the broken and unmaintained architecture. Crime runs high within the western half of town, making it the home of supernatural gangs of illicit activities. Such activities are rarely reported however, and most residents are distrustful of individual's of authorities, instead letting the powerful supernatural beings sort things out amongst themselves. Be careful wandering the Western streets after the sun falls.

What's You'll Find Here

Edit

Noah's Ark

Resting upon the harbor, Noah's Ark appears to be little more than an abandoned cargo ship. Accessible from an entrance hidden in the shadows, The Ark is a veritable Were-playground that specializes in fighting tournaments for all creatures great and small. With both singles and doubles tournaments to compete in, the title of Ark Champion is hotly contested amongst the Were population. If anything illegal is going on in the city it's sure to be happening within the back rooms or behind the ring-side bar.

Owner Aiden Tetradore

Co-owner Tobias Cain


Edit

Warehouse District

The warehouse district rests just upon the harbor within the city. Many of the warehouses belong to corporate companies although some are used for less the legal means. Be careful when wandering this district at night for many groups meet within those dark, dilapidated buildings. There are also whispers of hard to obtain goods being sold behind those closed doors but you have to know who's who to get an in!
scars make you stronger
67.143.208.10Posted On December 17, 2017 at 7:43 AM by Katarina Foster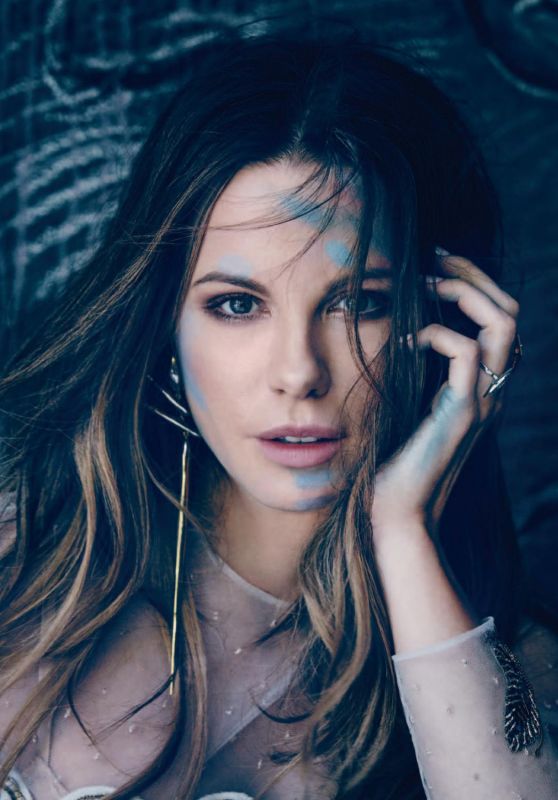 It would have been hard for him not to notice a few knives as she put the first away. Usually she was very good at keeping them out of sight until she needed them but when she was questioning someone, trying to get them to stand down, it didn't hurt to show a little of what she was capable of. He seemed pretty open to telling his story, volunteering his past without her even having to threaten him really. Maybe he just needed a little company and a job apparently. As he leaned against the wall and closed his eyes, she raised a brow, watching him expectantly. Either he was about to tell another story or he was about to start a meditation session. She just wasn't sure which yet. Then he started to speak and she found herself leaning against the wall again, listening attentively. It would be a lie to say she didn't feel for him. She had never had the misfortune to live on the streets, but she had seen the tolls it took on those who did. She could never fully get rid of her compassion, much to Viktor's disapproval. He killed her family and took her in, blaming the supernatural for her orphan situation so she would be easier to turn on their kind. Then he trained her like a weapon, teaching her to be merciless and deadly. He never could have seen her finding out the truth about him and then turning on him. Of course, she couldn't bring herself to kill him so he was still out there somewhere, hunting her.

As he explained about the rich guy who never helped others and how he wanted to steal from him, she started picturing him as a Robin Hood type of villain, a slightly more violent one but still, the idea was there. She found herself wondering if he turned into a fox in his other form. Then she reminded herself that this was a serious situation and she shouldn't be smirking cause she was thinking about him as a fox stealing money in a little backpack on his back and running round, throwing out money to the poor. But like a bad Robin Hood, he was caught. He got a plea bargain and got out but he had to keep the record. He finally looked up at her. She shrugged as she straightened up off the wall. "Well, just so you know, Robin Hood would never think to steal from this man." She nudged her head at the homeless man on the ground, still out cold. "You're not going to get any sympathy playing that card if you keep taking from those that need it more." He was thoughtful for a moment before he looked up at her, asking if the drink offer was still good. She smirked, her brow rising as she nudged her head toward the bar next door. "If you can keep your nerve finding fingers to yourself for the next hour or so, then yeah, it's still good." She turned to head through the door then, not waiting to see if he followed, just hoping that he would.

She took a place at the bar and ordered up a shot of Tequila, glancing over at Donovan before she looked back at the bartender. "And whatever he wants." She waited for her drink, downing it when it got there and ordering another before she turned to the Were. "So you don't have a job and you have a sister with you. Is she out mugging the homeless too? How do you two eat?"


Replies

Post A Reply