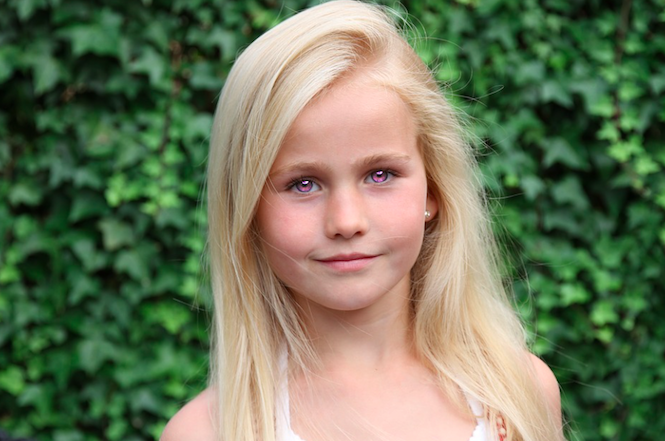 (dear friend it will be alright, please just stay by my side)
(you might think the world is tumbling down, but it's not)
Maeve has always been a unique child. She is soft and quiet, composed of gentle smiles and unassuming glances. There is a refined innocence in every fiber of her being and it reflects easily in the brightness of her eyes and quietness of her tongue. She is young, that much is obvious, it is observed in her soft bones, and the way the curve of her cheeks is still bright.

She is lean and delicate-fragile in the most significant of ways. Her skin pure and porcelain. She looks like a china doll if you look too quickly at her. Her hair a bright blonde, like the early morning sun. Her face is small, it traces up to those delicately pointed ears. Ever he eyes, which glow with a genuinely warm curiosity, are bright and glittering in a shade of lavender.

She is beautiful in a modest, scrapped knees sort of way, though she'll never realize it.

She is far too preoccupied with noticing bright eyes and friendly smiles, soft words and even softer laughter. She has always been in love with such simple things. She often delighted in things like the way the branches drew patterns upon the ground at noon, or the way rain hung like glass beads in the bare tree branches after a storm. She loved watching the tall, auburn stalks of hay fields making waves as the wind swept by, and the way the clouds seemed to scrub the skies blue.

There is a softness etched in the pale lines of her face as she looks to Tetradore. Her blonde lashes flicker and flutter. She knows that she is strange; Maeve has always been a slightly distant girl with her head in the clouds and a strange fascination for those who were considered dangerous. She is young, hopeful, she dreams sometimes still of becoming a princess, living in a castle, she dreams of taming the untamable and achieving the unachievable. She dreams of much-too much, one of her foster parents once told her when they found her with glazed eyes.

She lives in a world of ideal happy ever afters.

Maeve hadn't expected him to be old (in truth, he is still quite young). While she still had a hard time imagining immortality, and the concept of her own, Maeve couldn't help but feeling that in comparison to the years she will live, her time with Tetradore would be terrifyingly short. It shoots through her chest like ice water and eyes quickly blink away the thought, like it were nothing more than a piece of dust caught in her amethyst eye.

She is so unaware of the way Tetra looks to her as she speaks of her fairy friend. Matteo was special alright. There was something about the man that Maeve simply adored. Maybe it was their similarities, or maybe it was his carefree attitude, or just the fact that they promised to stay friends. Regardless, Maeve admired the man and the help he offered her. He asks her for an elaboration and Maeve looks at him carefully, violet gaze studying him. She remembers conversing of secrets with Matteo and she bites her bottom lip in contemplation. She then tosses her hand out in front of her with nonchalance and puts a smile on her face. "Oh just things" she says casually.

And now she is far to busy wiggling in her seat as she sees the restaurant come into sight. He pulls into a parking spot and Maeve eagerly unbuckles once the care comes to a halt and the engine quiets. Tetra comes around to her door and Maeve hardly waits a second when it opens to jump out of the car, flattening her dress with her hand to ensure it was free of wrinkles and looked as good as it did when she was with Mira. Almost instinctively at the thought of the wolf, she touches the lava stone in her hair delicately before hands return to her sides. "You're the best," she says looking up at him with satellite dish eyes of violet.

They enter into the Red Water and Maeve is hit by a wave of familiarity. They are quickly seated and Maeve begins to search over the menu, even though she knew exactly what she wanted to get. "Hmm, I think Mac and Cheese sounds just perfect, what about you?" She asks the man in front of her, ever eager for his own answer. Suddenly her eyes fall to the desert portion of the menu and she carefully places the menu down. "Do you think we can get ice cream after?" A simple request really, no birthday was complete without ice cream.