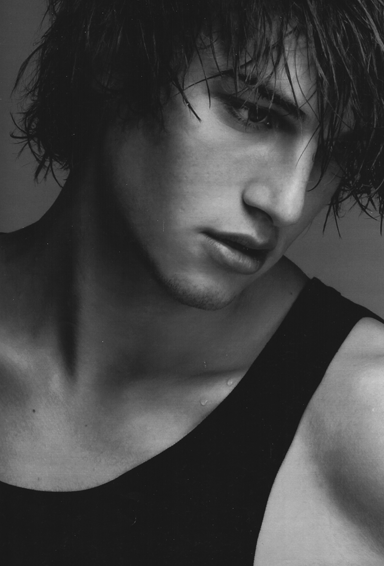 Tobias liked Italy. Even if he hardly seemed to understand that concept of a different country. The boy so having a habit of asking his girlfriend where Tetra was, where the Ark was and why they kept returning to that room in the Palace they had been given. The concept of Palace was perhaps equally foreign to the boy. Tobias seeming largely oblivious to the grandeur of the place in every sense. The Leopard, instead, seeming to enjoy those large hallways and countless amounts of rooms that poked at his curiosity and so often prompted him to peer eagerly into every door they passed. With the departure of Sebastian and Dorian for that honeymoon the Palace had settled down thoroughly, the vast majority of the staff hardly appearing bothered by the lanky deviant whom roamed their halls and spoke in those broken, fractured tones and seemed entirely obsessed with the grains in the marble. Tobias content to spend hours following those lines and fractures in the polished stone until Raven was inclined to make him stop. His other favoured place by far those kitchens. Tobias having taken to shifting into his Were-form if only to sit with the other cats along the wall of the palace dairy in eager hope of milk or cream. Those terrified staff, over the days that passed, having become almost eager to see the giant leopard seated with those house cats so waiting his turn. Tobias having become near popular amongst the palace staff if only for the oddity he provided them.

It was Raven's insistence that they go out today, however, that saw the boy reluctantly allow himself to be led out that back entry of the palace. Tobias having become entirely used to being served in every fashion. The lanky deviant content to groan about that forced expedition away from the luxurious couches he had taken to sitting on and admiring those goings-on. The Palace was a busy place, even when quiet, Tobias relishing in simply watching those people move about in a decidedly cat-like fashion. The boy hardly as stressed as his fiance seemed to be about having his every whim catered too. To be forced to go outside for a walk however, seemed readily to prompt the return of that laziness he shared with Tetradore. The boy near groaning as he dragged his feet through those gates as Raven tugged at his hand. Tobias hardly as inclined to those historical sites and hundred year old architecture as his mate.

His head tilted curiously as Raven read from her phone. That riddle of sorts Frost had provided her seemingly lost upon the deviant as they wandered onto those bustling Italian streets. The scents of those street foods, instead, seeming to seize his attention as his fingers interwove with her own once more and he tugged them towards those street stalls. That grin finding his lips now. Raven had read that riddle of sorts out to him a number of times, his mind seemingly incapable of understanding the majority of those words or just why Raven seemed to say them so often. Tobias content to mutter them beneath his breath on occasion and yet whether the boy was thinking about them or merely repeating them remained to be seen. The leopard, here and now, far more focused on those foods even as Raven struggled to tug him away once more.

"Biiiirdie....my feet are.....tired from....to much walking."

That they had barely walked a mile remained to be seen. Tobias allowing himself to be led into that giant park all the same, the fountain at the center of it attracting a large crowd as his dark eyes merely glared at that spouting water. The Leopard content to eye that attraction from afar before his dark gaze turned to Raven once more. His head tilting slightly to the side as the woman continued to look at her fine.

"What is....Birdie....looking...for?"




madness, as you know, is like gravity: all it takes is a little push