Bury the darkness behind you; Bury the darkness inside of you.;
for a jailheart baby
64.229.3.253Posted On April 01, 2017 at 10:24 AM by
Mira Ramos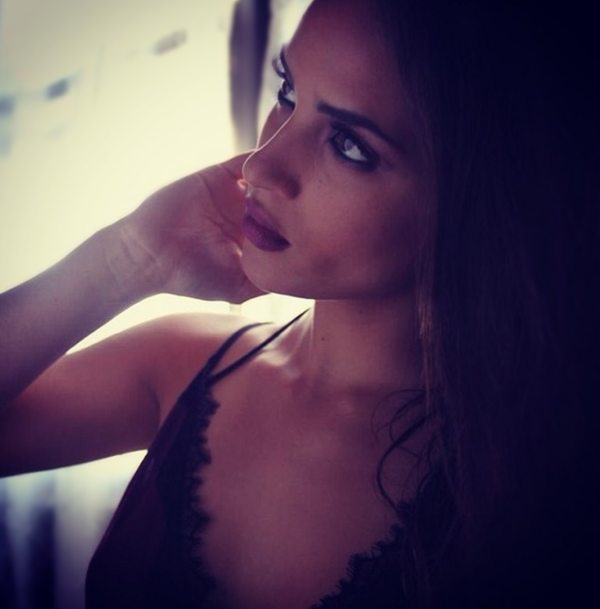 Mira had a rough start within this city so far. There was obviously a hunter problem, a trap nearly took her foot clean off at the ankle. They ran rampant picking off anything that moved, problem starter or no. It was almost cruel leaving traps in the few places that were-animals could truly unleash their inner beast and finally be free of the restraints of being human. It irked her, for the mere truth of the matter that she was finally free from the shackles of an abusive past only to waltz in a whole slew of boundaries and obstacles. Yes, no place was perfect and this was where she had chosen to make her bed. Now she had to lay in it and navigate through the hard realities of her choice, she was never one to simply roll over and give up.

The confident she wolf was so sure of herself, up until this point. She was a now aimless creature, packless by choice. Like a wandering hollowed spirit she haunts its streets tonight, unnoticed. Unsure of where she belonged in this gigantic concrete jungle which only seemed to swallow its inhabitants whole. She was nothing but a mere whisper on an unforgiving relentless wind this night, fighting off the bout insomnia she suffered and her unforgiving mind which was nothing more or less than a devouring hurricane.

She wanders within the darkened path of a large city park, the snaking pathway only illuminated by the warm glow of the street lamps in attempts to keep wanders safe at night. This city hardly felt safe and she felt it like a dense suffocating pressure unyielding against her. If she wasn't one of those beasts that infected the city her skin would surely crawl. She wore her favourite pair of well-fitting jeans, once black now faded into grey, a slight rip at her right knee from plenty of wear. She wore a simple black tank and loose fitting hoodie as though she needed it to fight off the chill instead she wore it for discretion. The hood concealed her features in shadow as she prowled these restless streets unnoticed, the beast within was rather restless tonight. She hoped a walk would calm her wolf, a giant ebon wolf that snarls and aches for freedom from within her as it catches a scent, both strange and familiar.

She meanders toward it, stalking the scent with a rather nonchalance, but her wolf, whimpering within is growing eager to place it. A mystery waiting to be revealed, only she knew it couldn't be good, a sense of impending doom washing over her that she ignores. There was nothing familiar to her here, after all this was her fresh start. She was utterly and completely alone, an anonymous force in these hectic city streets.

Only as she slides through the night with the stealth of her inner wolf, footfalls grow silent, her golden eyes near glowing as the magnificent creature peers out of her all too human eyes. It was as she drew closer does she realise the scent, it was all over that venom laced trap in the woods. Her lips almost turn into something inhuman as a low menacing rumble dares to escape her, the wolf snaps eager to hunt what had hunted her that unforgiving night. Maybe, just maybe she could get her revenge, not entirely certain what that entailed of. That was when another scent on this thick humid air as she moved toward the scent of the hunter. The scent made her freeze and muscles taught as the scent of another wereanimal came into focus to her acute olfactory system. Wolfish, golden eyes rove her surroundings to find purchase on the form of either scent, unsure of what she would find, she slides behind the concealment of the large trunk as she waits.


Replies

Post A Reply