let's shoot out the lights tonight
72.168.177.4Posted On March 24, 2017 at 8:12 PM by Malia Tate


Miyako was moving slow to clean her up and it almost made her more anxious. It didn't really look like she was getting anywhere with all the dabbing. I mean, was there even a way to pat the liquid out of her clothes? She only really knew of air drying so she might as well get up and run or something. That always seemed to work with her fur. Miyako was frowning a lot though, looking all worried and sad and stuff and it didn't set right with her so she told her to stop it. It only seemed to confuse Miyako though so she scowled back at her.

"That scowl thing you do where you look like someone kicked your puppy. I'm not hurt, just wet. It'll dry."

There, that should set her straight. Finally, Miyako seemed to realize her valiant efforts were in vain so she sighed and put up the paper things, but then she was lifting Malia's shirt and it made her uncomfortable. What was she looking for? More paper things? She shrugged off the woman's concern when she told her how to tend to her wounds but Miyako looked surprised when she asked about new clothes. Maybe she was showing her roots a little too much. Was it that obvious that she wasn't used to being human? She didn't know how safe it was out here. What if the assholes were still looking for her? What if they wanted their arrow back? She might have to be more careful. Miyako leaned back and smiled but it was a comforting smile. Malia felt oddly soothed by the gesture so slowly her own lips tugged into a return smile. Her brow rose though when she said what new clothes were.

"But how do you they know they'll fit if they've never been worn?"

That didn't make sense at all to her and she was curious by nature. She just had to know. She told the woman her wounds would heal and Miyako straightened her shoulders like she was about to go to the frontlines in a war. What'd she say? Malia was intrigued by her. She told her that cold water would make it feel better and she shrugged but decided it was probably best to just meet her halfway on this.

"I'll consider trying it."

She finally admitted. At least Miyako agreed that sandwiches tasted better than beer. That made her a better person in Malia's opinion. She took her hand to help her stand and as she glanced at her clothes then back up, she saw what looked like an apology in her eyes. Her brows furrowed and she considered scolding her again but thought better about it. She must have spoke too loud though cause the next thing she knew, Miyako was asking who Henry was. She scowled thoughtfully.

"The guy I've been staying with. These are his clothes. I didn't really have any."

She snorted at the idea, not really thinking of the possibilities Miyako might think of. It was the truth. When she shifted, she was naked but she didn't think anything of it because as a coyote, she was running around naked all the time so why did she have to cover up as a human? None of it made sense to her. When she asked about school, Miyako looked shocked, even horrified at one point as if all these terrible images were flashing through her head. Malia couldn't even begin to imagine what she must be thinking but luckily the girl gave her a soft look and started to explain instead of questioning how she didn't know about it. Malia's eyes widened at the prospect of learning things though. She had so much to learn about humans! She leaned forward.

"Do you think I could get in? I have so many questions!"

She scowled thoughtfully when Miyako mentioned wanting to learn how to heal people.

"You know they do that already, right? Heal? Why would you need to learn?"

She just had to know. She followed Miyako when she nudged her toward the shop, nodding her head and listening as they started to walk down the sidewalk. She nodded along, liking hearing what she could of this fascinating and confusing human world. She noticed the girl snuggling down into her jacket and the idea of cold made her shiver. She crossed her arms, her teeth chattering a little but she tried her best to hide it. After all, in the wild being weak was not acceptable. You had to be strong or you'd die. She shrugged off the girl's apology.

"It's okay."

It felt like the right thing to say. Then the girl paused and turned to her and she blinked a moment. Oh yeah! Guess she hadn't really given her name. She offered a smile.

"It's Malia."

When Miyako stopped at a shop, she paused and looked through the glass in surprise. Why were they stopping? But then Miyako opened the door and ushered her in. She walked in, hesitating over the threshold as she looked around at all the clothes. Where did she begin? She did notice the warm air inside though and she rubbed her arms once more before relaxing them as she turned to Miyako with a smile.

"Yep, I like it here already. So...what do I do now?"

She looked around, suddenly feeling lost. She had no idea what to do in a shop.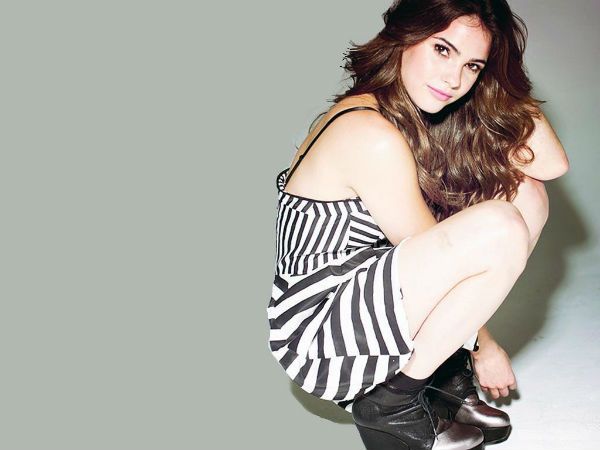 Replies

Post A Reply