feral by nature Frost
72.168.176.99Posted On February 25, 2017 at 3:51 PM by Malia Tate


Henry had been taking good care of her. She had probably had about twenty of those things he called sandwiches but man, they were still good! He had showed her how to bathe properly and wash her hair. It did smell better and look better now but it would take some getting used to. She couldn't help but keep running her fingers through it. It felt weird that she could do that now. Before, her fur was always matted and tangled but as long as she could move around, she didn't care. When the matting got too bad, she would just bite it out. But this...this was different. She still had on his sweatpants and shirt. The tshirt was big and a little scratchy but it was comfortable. The pants were way too big but she had borrowed one of his belts and bit a couple more holes in it so she could pull them tighter. Now she just felt uncomfortable and a littel restrained but at least she was covered. She had the feeling that was something humans had to do to fit in. They had to have these itchy clothes on.

She couldn't stop scratching her shoulders and her stomach. Everything just felt itchy and uncomfortable. The whole clothes thing would take some getting used to. Henry had gone out of the day, said he had things to do and so she took the time to try t find Frost's house. She figured it only right that she check in with her alpha. That's what you do, right? Besides, this would be her first time being able to introduce herself to him as a human. He should be happy after that long night they had of him trying to teach her how to shift. It didn't work out cause she couldn't really concentrate. She didn't know what to concentrate on and she could tell he was getting frustrated. Now she would just need his help shifting back. She did want to shift back, right? She did miss being on four legs and having fur and sharp teeth but maybe that's because it's what she was used to.

She followed his scent to the house, having only been there a handful of times. She still got lost a lot in this town. Soon enough she could smell him and more than that, she could sense him. Guess that comes with the whole pack thing. She walked up and opened the door. She never really did get the whole knocking thing. After all, he said since they were pack that the house was pretty much hers anyway. She figured that's what he meant, anyway. She closed the door behind her, since got onto her for not doing so last time. She didn't see what the big idea was. What if she accidentally shifted and couldn't open the door to get back out? Did he really want her breaking a window or something? Anyway, she started looking around, checking the study and everywhere else she thought he might be.

"HEY RAPUNZEL, YOU AROUND?"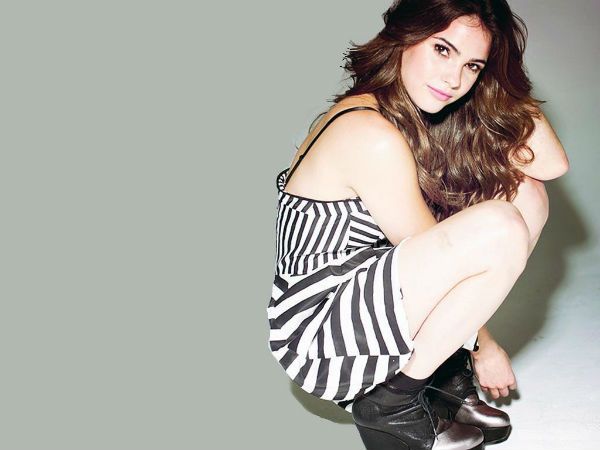 Replies

Post A Reply