stars burn their brightest, just before they burn out
72.168.177.180Posted On May 19, 2017 at 5:21 PM by Malia Tate


He seemed so calm surrounded by all these people and she didn't get that. He had even more reason to be unhinged in her opinion since he was a prey animal. What was keep them from turning his gloss horse hide into a jacket or something, hm? Was he going to take them all out with his hooves? At least she had her teeth and claws. She was rather unnerved by the idea that they could hunt down predators like her and turn them into harmless clothes that they then wore like some sick party trick. Was it an in your face kind of move or something? Some way to lauch at them and show them humans were better? She didn't see them as better in any sense. They were arrogant and dull and they knew nothing of real survival. She felt they were inferior to her in every sense so far and it was only getting worse the more she found out. His calm demeanor was good for her though. It felt her from fully exploding or worse, shifting right here in her panic and attacking humans randomly. She didn't like feeling caged or cornered and this was an overwhelming number of humans all in one place. It was a lot to take in. Good thing she had Frost at her side or she'd probably be losing it.

He didn't even blink when she brought the mannequin to his attention though she still couldn't quite understand it and her thoughts were hard not to voice most of the time so she went ahead and asked. If anything, he seemed to find amusement in it, his lips quirking. His answer didn't alleviate her concerns about the human world though. She scowled and sniffed in distaste as she stepped away from the mannequin, crossing her arms.

"Humans are stupid."

And that's how she was going to sum it all up in her head, like it or not. She didn't get this whole propaganda with money or why it was so important. Why ddi they have t work to make it and why did they have to spend it so soon after on practically everything they need to survive? Why didn't they just buy the tools they needed to kill animals themselves? Why pay for it already skinned and packaged in gross plastic when they could have it fresh right off the carcass? None of it made any sense to her. She watched him run his fingers through the fur of the jacket before explaining another aspect of humans that made absolutely no sense. Why did they get so much power? What gave them the right? She huffed, her brows furrowing in confusion as she looked at the jacket again then back at him.

"Well I will never be a fur coat. I would kill a hundred humans before I suffer that fate."

Her eyes burned with determination to make it in this world, one way or another. He explained the rules further in a lower voice and she took a second glance at him, one brow raising in surprise. Did he just compliment her again? He said her form became her. She wasn't quite sure what that meant but it didn't sound like an insult. He didn't want her to become a fur. That had to mean something, right? She shook her head.

"I am my own animal. No one chooses for me but me."

She meant every word. He followed her into another store and he seemed amused yet again when she turned in the jacket, asking what he thought. He agreed that it suited her and she smirked, her eyes dancing with happiness. She liked the feeling of this jacket on her. If humans proved their power by wearing predators then fine, she would wear a cow cause who likes them? No one. They're only good for meat and boy, are they delicious. And leather jackets, apparently. He told her to follow him and keep the jacket on so she nodded numbly and followed, pulling the jacket a little tighter around her as if daring someone to try to take it from her. As he took her into another section, she looked around, her nose wrinkling. There wasn't much leather in this department. In fact, most of it seemed to be itchy cloth material. He started talking about colors and what goes good with what but most of it was going in through one ear and right out the other. What in the world was he talking about?

She started roaming through the jeans and shirts, grabbing one or two that caught her eye. When she smelled the leather, she followed it to the source, her eyes twinkling as she caressed the leather pants. Hearing his quick retort, she scowled and gave him a glare before storming away from the pants, though she was sure to eye them one more time. She would be back for those, like it or not. He was the one who had told her not to let others make choices for her, after all. She grabbed a couple more things, not really paying attention to his talk about red numbers. She scowled at him.

"Who cares about full price? Are you poor or something?"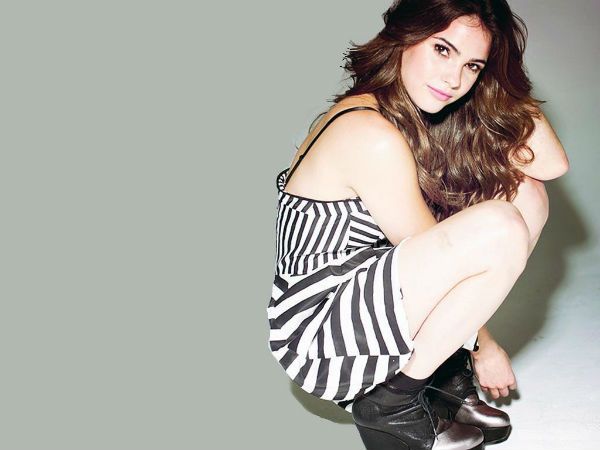 Replies

Post A Reply