let's squeeze every drop out of this machine
72.168.177.124Posted On April 18, 2017 at 6:08 AM by Malia Tate


She just wanted to make sure he was okay more than anything. She hated to think that when she left that night that he'd been worried about her or something like that. It got to her every day that she knew Caesar was probably searching for her along with some of the pack that actually liked her but she knew she couldn't go back to them. Not now. But at least she could still go see Henry and make sure he's still kicking. She wasn't even planning on bringing up the whole Were thing. She could let that go as long as she knew he wasn't mad at her. He seemed upset or at least tense about something and she wanted to ask what but was afraid he wouldn't tell her anyway. Was he still mad at her? Somehow she didn't want him to be. He meant something to her and she didn't want a friend mad at her.

It just made her uncomfortable. She never really had friends when she was a coyote. Just pack mates that didn't really understand her. Caesar was the closest thing she had to a friend. He would listen to her rants but he didn't really understand them. Now she had Henry and Frost and the panther and even Miyako. She was gaining friends and counting. At least people she was starting to count as friends. He was being short with her and she was starting to wonder if this was even really a good idea. What if he didn't want to forgive her? What if he didn't want to be her friend?The idea made her scowl thoughtfully. He was definitely distracted. When she told him that she didn't like how they left things, he nodded and started to say that she was the one who left. She felt her quick anger rising but this time she fought it down.

It wouldn't help anything to go off on him again. That wasn't what she was here for. Then she heard him admit that he was being stubborn and her lips quirked into a smile. That was better. When she said she shouldn't have pushed him, he said not to worry about it and she merely blinked at him. Of course she was worried about it! She thought she'd lost a friend over it! She was still a long way from understanding some of these human phrases. Then he said that he should have believed more people and her eyes widened in surprise. So that meant that he had accepted what he was. She was dying to ask so many questions. Had he turned yet? Was it cool being a panther? Had he found the assholes yet and ripped them a new one? But she had promised herself she wouldn't bring up him being a Were anymore. That wasn't why she was here.

She could sense his sadness and she wanted to comfort him but she didn't know how. She didn't want to just ask what was wrong cause she had a feeling he might not even tell her. She shrugged.

"It doesn't matter. I won't bring it up anymore. I just wanted to make sure you were okay. So...like my new clothes? They're not as big and warm as yours but they do fit a little better, don't you think?"

She turned to let him see. The pants fit horribly tight in her opinion but Miyako claimed they made her look like she had a butt. The shirt was a little more breathable but the stupid fabric Miyako swore she needed on her chest just made wish for fur and four paws again. It made her chest stick out more in her opinion like she didn't already have two useless lumps there. Being a human was so confusing. She turned back to him.

"Want to go do something? You look like you need a distraction today. We can go get something to eat or chase some birds or something."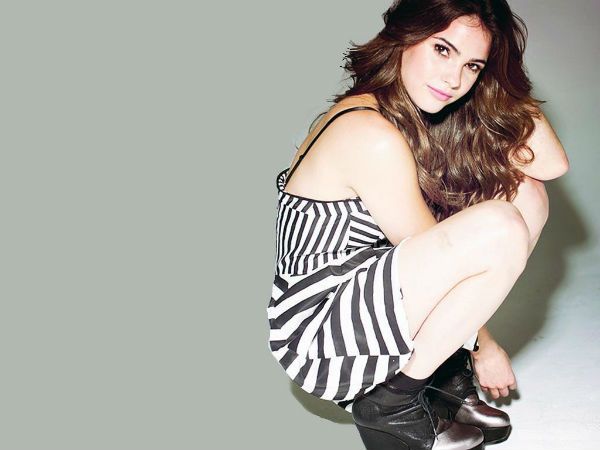 Replies

Post A Reply